TV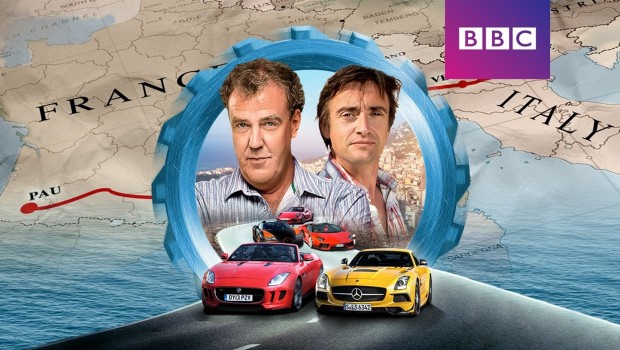 Published on February 2nd, 2014 | by Nicki Newton-Plater
Top Gear The Perfect Road Trip DVD Review
Summary: A special that will delight any Top Gear fan
Richard Hammond and Jeremy Clarkson are back again and rather than being in the studio, the two are taking us on the car enthusiasts dream European road trip in Top Gear The Perfect Road Trip.
Top Gear the Perfect Road Trip
Distributor: BBC / Roadshow
Format: DVD
Genre: TV
Running Time: 120 minutes
Rating: M
Reviewer: Nicole Newton-Plater
Review Date: February 2014
As is the case with Top Gear, this special is not just for those who are car lovers. Top Gear has always been able to break through the barriers of a target audience and appeal to the greater television audience, as it is not just about the mechanics of automobiles. The show is both interesting and entertaining for everyone and the chemistry between the show's three hosts always provides plenty of comic relief.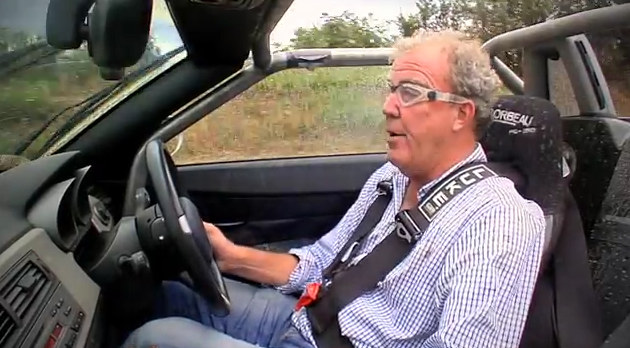 In this latest adventure, Hammond and Clarkson travel from Venice, Italy and finish up in Pau, France. Although their road trip is more like a race between the two at times, there are plenty of interesting stops along the way and also lots of laughs. The special not only plays out as a perfect favourite road trip of the two men, but is also like a travel advertisement at times. There is some incredible photography of cities along the European coastline, especially of Monte Carlo. Monte Carlo plays location to one of the funniest parts of the special in which Hammond and Clarkson park a car which is almost impossible to the untrained person to figure out how to start and see how long it takes the valet to move it. However, Top Gear fans may find the fact that Hammons has to wear an "I Love James may" pink t-shirt as a result of a lost bet a lot funnier.
There is a lack of celebrity in Top Gear the Perfect Road Trip, which those who are non-automobile fans, but Top Gear fans will miss. However, the special is to be enjoyed by anyone who is a Top Gear fan.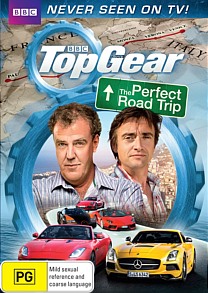 ew