Lifestyle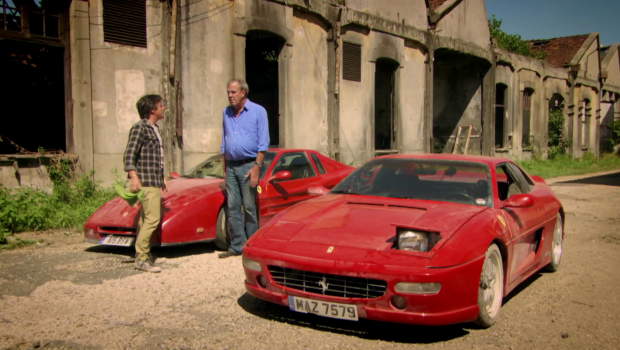 Published on January 26th, 2015 | by Admin
Top Gear: The Perfect Road Trip 2 DVD Review
Summary: Perfect Road Trip 2 is not perfect, but it is a perfect example of Top Gear continuing down the wrong side of the freeway
Film Genre – TV Special Interest
Label – BBC
Aspect Ratio – 1.78:1
Region Coding – 4
TV Standard – PAL
Rating – PG
Year of Release – 2014
Primary Format – Movies/TV – DVD
Reviewer – Cameron Grimes
There is nothing overly special about Perfect Road Trip 2, especially when you compare it to some of the special episodes of Top Gear that came before it.
Perfect Road Trip 2 has Jeremy Clarkson and Richard Hammond (James May does not feature in this special) driving through Italy and visiting the various towns. There is not much else to say about it; there are little to no challenges for them to require, and the ones present are lacklustre and not interesting at all. The humour, while well delivered, is clearly scripted and not believable at all (such as Hammond's inability to order a proper Spaghetti Bolognese for the entire episode). The Stig's presence is also getting incredibly stale, and adds little to the overall feature.
The real stars of Perfect Road Trip 2 are the cinematographers, beautifully capturing the Italian coastline and villages as well as the gorgeous cars that Hammond and Clarkson have the pleasure of driving. The short amount of time the cars have in the spotlight is easily the best part of this episode, but unfortunately they are few and far between.
Perfect Road Trip 2 is not perfect, but it is a perfect example of Top Gear continuing down the wrong side of the freeway.