Comedy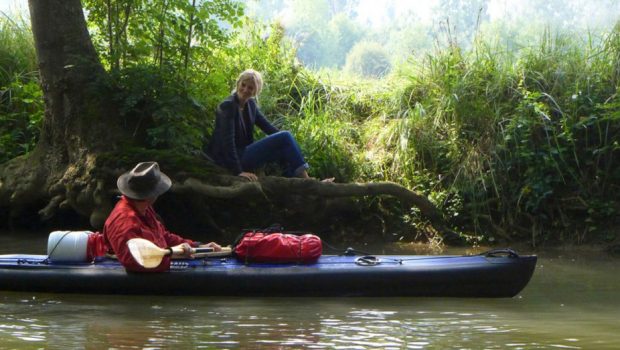 Published on July 11th, 2016 | by Natalie Salvo
The Sweet Escape (Comme Un Avion) iTunes Review
Summary: "The Sweet Escape" is a beautifully shot French film that reflects one man's mid-life crisis. It's a pleasant journey off the beaten track but at times it feels like being stuck on a road to nowhere.
There has been a lot said about the importance of the journey over the destination. Sometimes the trip teaches you more than the end point and some people have likened life to a journey. The French film, "The Sweet Escape (Comme un avion)" seems to capture all of this. It's a rather aimless romantic comedy showing one man's response to his mid-life crisis.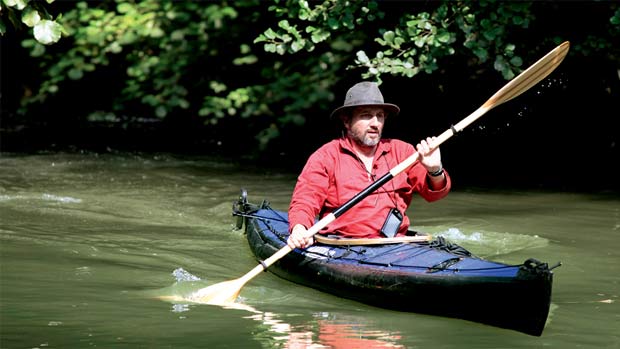 The film is written and directed by Bruno Podalydès. It also stars the latter in the lead role of Michel, a 50-year-old graphic artist who is restless. Michel seeks a sea change away from his hum-drum, urban lifestyle and a long marriage to his supportive wife (Sandrine Kiberlain.) Michel originally toyed with the idea of learning to fly but instead decides on a kayak as his mode of transport and this leads to some funny results.
Michel's journey sees him set off a few kilometres down the river. He eventually settles into a sparse existence camping on a riverbank and frequenting a nearby restaurant. It is here that he meets and befriends the restaurant's widower owner, Laëtitia (Agnès Jaoui) and the gorgeous waitress, Mila (Vimala Pons.) Michel purposely cuts his journey short but he tries to keep up the pretence of continuing the grand adventure to his wife. In reality, he's just sitting around drinking absinthe with some eccentrics and satisfying some of his carnal desires.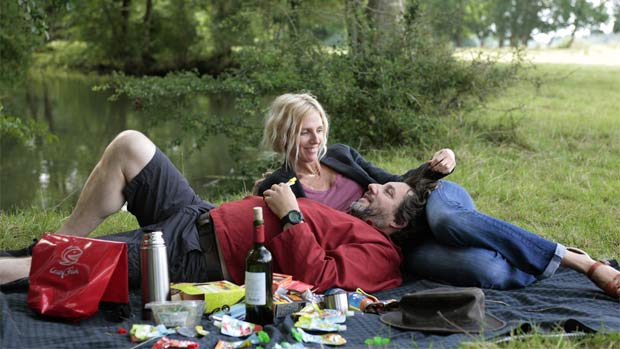 "The Sweet Escape is a beautifully shot film with a diverse soundtrack that veers into pop, classical, folk and dance territories. This film is ultimately a subtle reflection on one man's existential crisis and while it is pleasant enough, it is lacking a point or a solid sense of direction. In all, this journey off the beaten track seems fine at times but at other moments it is like being stuck on a road to nowhere.