Documentary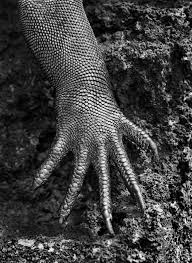 Published on August 16th, 2015 | by Simon Black
The Salt of the Earth DVD Review
Summary: The Salt of the Earth is not only confronting but also informative
Brazilian photographer Sebastião Salgado is widely regarded as one of the best photographers in the world.  His work has graced countless publications over the past several decades and his majestic black and white photography is infused with drama and poignant social commentary.
In his monumental 1993 collection Workers: Archaeology of the Industrial Age he highlighted the lives of the working classes in less developed nations, and his depictions of hordes of miners in Brazil's notorious Serra Pelada gold mine remain amongst his most enduring images.  In an effort to recreate the experiences of Charles Darwin he then spent no less than 8 years in the Galapagos Islands, elegantly documenting the local cultures as well as the archipelago's inimitable wildlife and scenery.  The recipient of numerous awards, Salgado has been a UNESCO Goodwill Ambassador since 2001 and in recent years has turned his hand to environmental concerns, restoring sizable portions of Brazil's Atlantic Forest and converting his family's once drought-stricken ancestral lands into a nature reserve.
Co-directed by Wim Wenders and Salgado's son Juliano, Salt of the Earth received widespread praise for its depiction of a life singularly devoted to the realising of an artistic and ethical vision.  This grandiose film is a more than fitting tribute to Salgado's life spent documenting the changing faces of both humanity and the natural world.  It occasionally makes for difficult viewing, as when the photographer travels to Rwanda to document the 1994 genocide, but ultimately it is a transcendent and deeply affecting visual experience.
Special Features
Trailers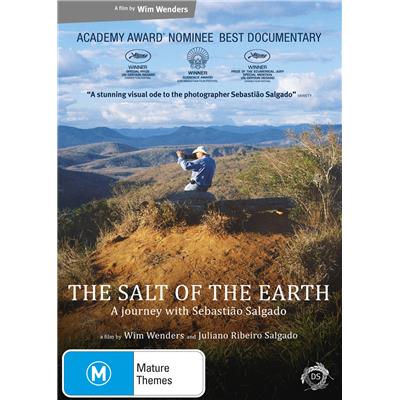 DVD Details
Title: The Salt of the Earth
Distributor: Madman
Running Time: 106 minutes
Rating: M
Reviewer: Simon Black