Mind & Body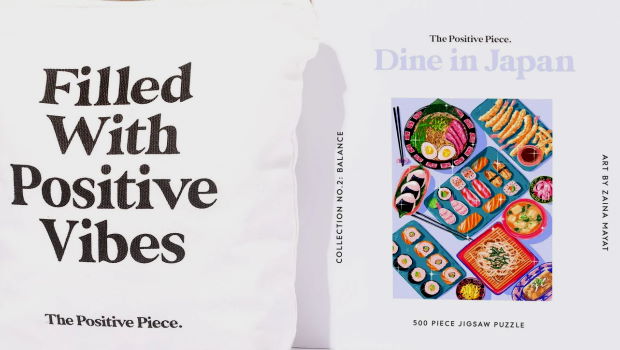 Published on November 17th, 2022 | by Chris O'Connor
The Positive Piece: Dine In Japan Review
Summary: A beautifully packaged puzzle focusing on equality and sustainability.
With people talking a lot about puzzle rooms, it's nice to go back to the original puzzler…. puzzles! The Positive Piece are creating puzzles with a focus on artwork from female artists from around the world with different backgrounds and stories to tell.
The puzzles come in a box with a flip top lid (so you don't have to worry about sliding a tight lid off and potentially having a shudder at the end that sends pieces flying.) Inside the box is a reusable canvas pouch that holds the puzzle pieces and a mini puzzle poster which means you can set it in a convenient place to reference while putting the puzzle together… or possibly use as a bit of art for sticking up on a wall. The puzzle pieces themselves are made from 100% recycled paper which is certainly a nice sustainable touch.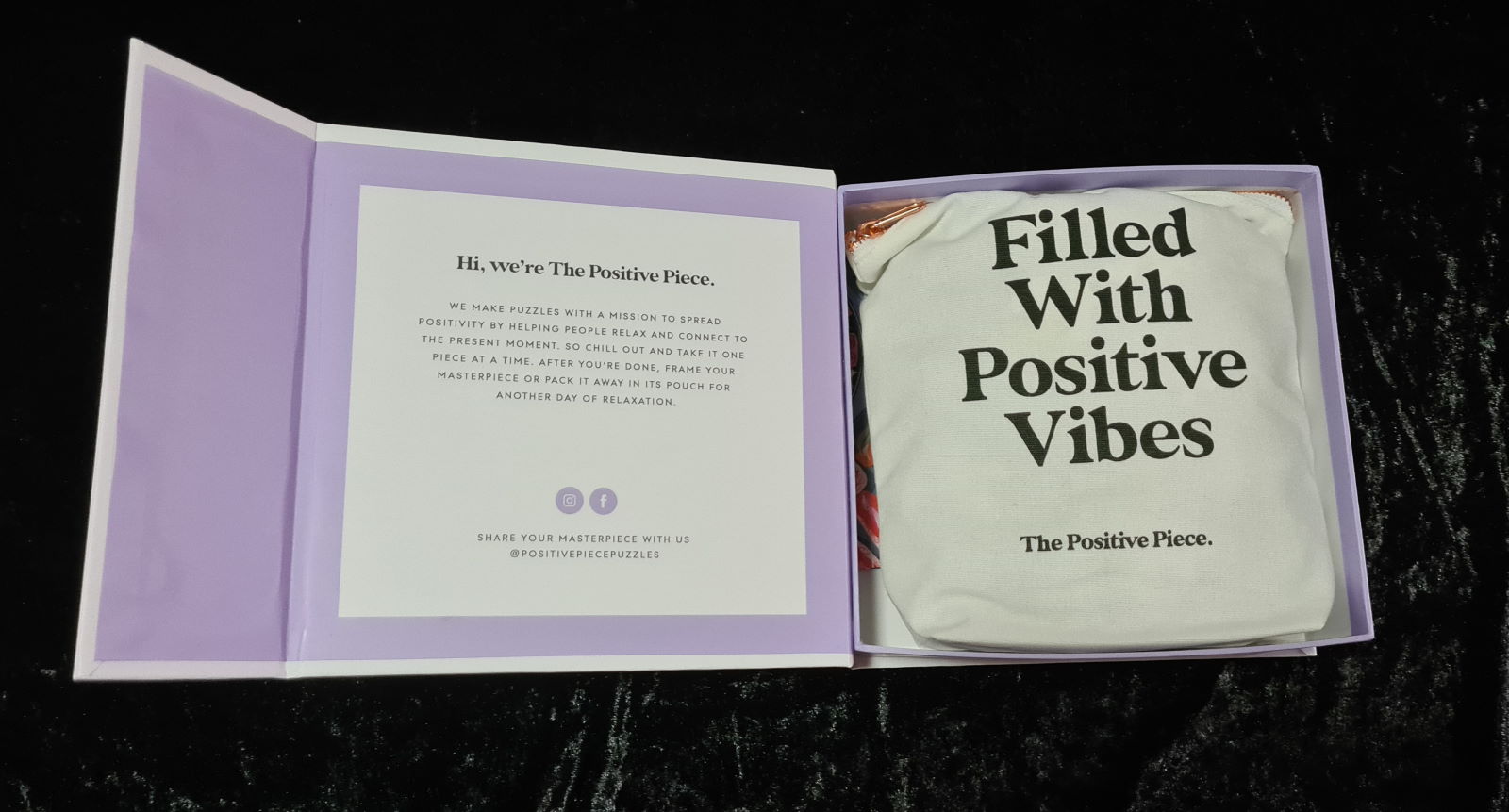 The Positive Piece state that their goal is to provide "Puzzles for Relaxation" and they want people to enjoy the process, the opportunity to slow down and take our minds off day to day worries. Experience the optimism and satisfaction of putting a puzzle together and the sense of achievement when it is completed. On top of that, with the focus on female artists from different backgrounds and experiences it helps promote awareness of some great artists who might otherwise not achieve such public exposure.
Because of the art focus of the puzzles, The Positive Piece have also partnered with a Sydney framer to help select a great frame to preserve the finished puzzle (or you could preserve it mostly done to add an extra bit of artistic flair?). Their website also has little details of the artists and their given work of art so you could make a little placard to go with your framed puzzle.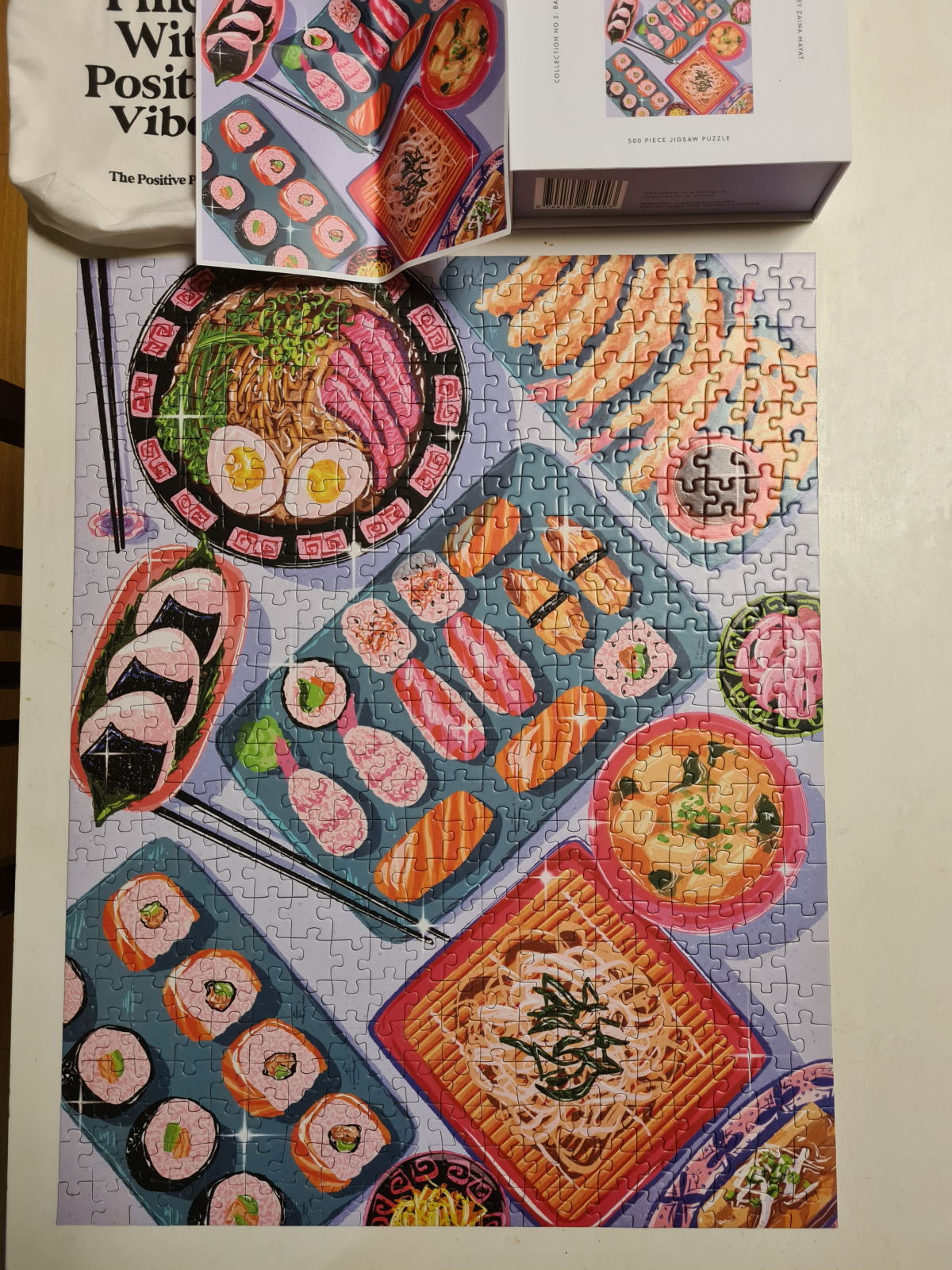 I quite enjoyed the puzzle and really love the presentation of the box, the canvas bag the pieces come in and the focus on female artists and sustainable production.
If you are after a new puzzle then definitely have a look at the range The Positive Piece have on offer, there are options for 500 piece or 1000 piece.
The Positive Piece | 500 & 1000 Piece Jigsaw Puzzles | Relax + Connect