Drama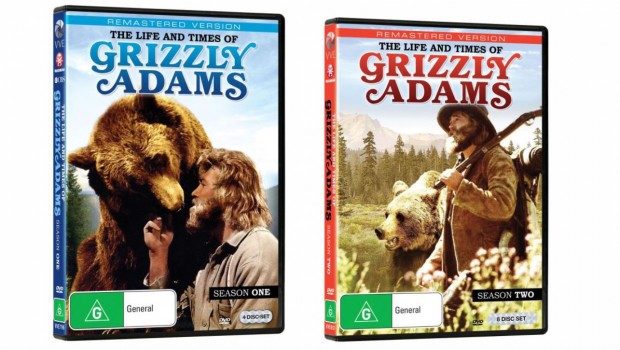 Published on January 20th, 2016 | by admin
The Life and Times of Grizzly Adams out on DVD
Wednesday, January 20, 2016 – Via Vision Entertainment is saddened by the recent passing of actor Dan Haggarty the star of the much beloved '70s family television classic The Life and Times of Grizzly Adams. On March 2 fans will be able to revisit the show in which Haggarty displayed his kind and wounded humility with the DVD release of Seasons 1 and 2.
"That wilderness out there ain't no place for a greenhorn." So goes the famous opening narration. Adams, based loosely on a real life frontier woodsman, is accused of a crime he didn't commit and as a fugitive heads out west where he makes a life for himself in the mountains of California. He soon befriends an orphaned grizzly cub named Ben. It's the first of many animals Grizzly Adams, played by former animal trainer Haggarty, rescues and nurtures in the wild.
Created by Charles Sellier Jnr, and based on the runaway success of the 1974 hit film of the same name, The Life and Times of Grizzly Adams used its spectacular locations and 1850s setting to create a much beloved fable celebrating the natural environment. Despite being pursued by ruthless bounty hunters, Grizzly Adams embodied a selfless heroism in which he did not hesitate to help the stranded travellers below in the forest. There was no challenge too foreboding for the mountain man at one with the flora and fauna of his newfound habitat. "If you live with nature, not against her," he says, "she'll treat you real good."
The cast includes Denver Pyle, as the thorny mountain man Mad Jack, accompanied by his old mule Number 7, who helps Grizzly build his cabin; and featured Don Shanks as the Indian brave Nakoma whose guidance and friendship is essential to survival in the beautiful and rugged mountains. The iconic theme song "Maybe" was performed by Thom Pace.