Drama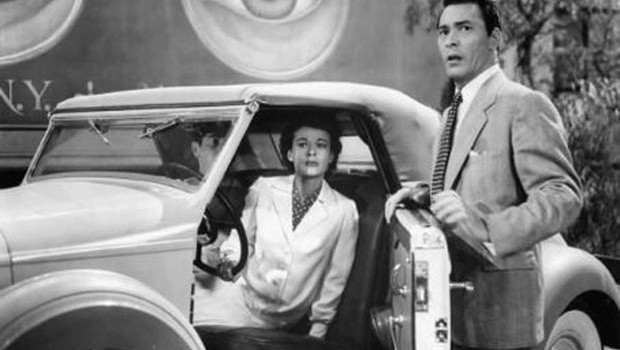 Published on May 21st, 2015 | by Simon Black
The Great Gatsby DVD Review (1949)
Summary: It may not be able to match the 2013 Baz Luhrman production for sheer camp and lamé, but neither should it have to
The earliest available adaptation of F. Scott Fitzgerald's classic novel – no known prints of the 1926 silent version are extant – this 1949 feature showcases some of the leading talents of its age and after being unavailable for many years is finally making a welcome appearance on local shores thanks to the fine folks at ViaVision.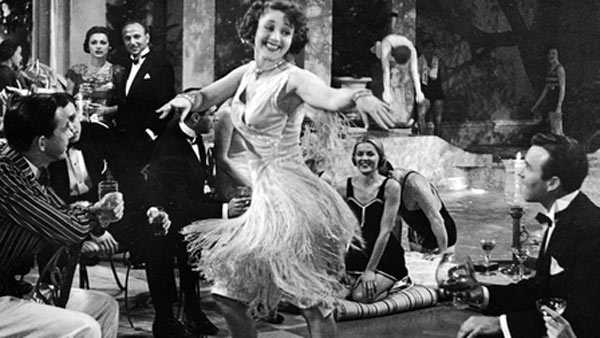 Having recently completed the trio of Veronica Lake collaborations that would make his name, Alan Ladd is perfectly cast as the eponymous millionaire, who upon taking up residence in palatial West Egg soon sets into motion the turn of events which will cause his downfall.  Macdonald Carey is brilliantly understated as Gatsby's fish-out-of-water neighbour Nick Carraway, and Betty Field and Shelley Winters both put in career-defining turns as the resplendent Daisy and doomed, archetypal Myrtle respectively.
Featuring a solid transfer of the recently-discovered master print released by Universal in 2012, this ViaVision, Madman and Universal co-production sees this once-obscure classic finally given the home media treatment it deserves.  It may not be able to match the 2013 Baz Luhrman production for sheer camp and lamé, but neither should it have to – as a noirish fable against decadence and egocentricity the original Gatsby is a winner, Jay-Z soundtrack or no.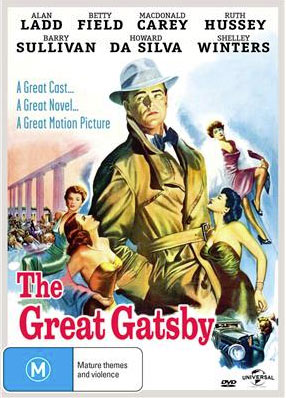 Director – Elliott Nugent
Film Genre – Drama
Label – Via Vision Entertainment
Audio – English (Dolby Digital)
Running Time – 91
Aspect Ratio – 1.33:1
Region Coding – 4
TV Standard – PAL
Rating – M
Year of Release – 1949
Primary Format – Movies/TV – DVD
Reviewer – Simon Black