TV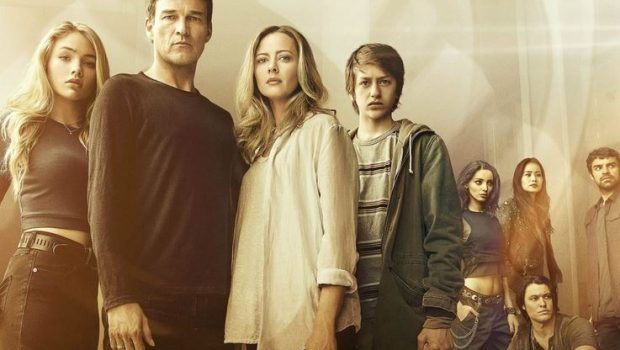 Published on October 14th, 2018 | by James Wright
The Gifted Season 1 DVD Review
Summary: The Gifted Season One is off to a great start and creates an interesting spin on the X-Men universe which is not only well-acted but boast some impressive stories.
"The Gifted" is set in the world of the X-Men with the main theme of the series being the discrimination of mutants courtesy of the wrong people being in power, including heinous puppet masters. The catalyst for the story of The Gifted are the Strucker family who discover that their teenage children Andy (Percy Hynes White) and Lauren (Natalie Alyn Lind) are mutants and as a result will come under the watchful gaze of the Sentinels.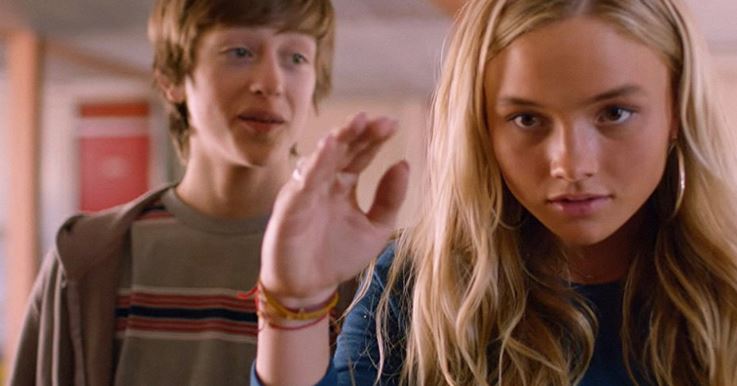 In order to prevent their two children from being captured, their parents Reed (Stephen Moyer) and Caitlin (Amy Acker) manage to link them with the mutant underground and thus begins the story of The Gifted. Although this series is deeply set within X-Men mythology, it features the lesser known characters from this franchise such as the daughter of Magneto who is Polaris (Emma Dumont) and her lover Eclipse (Sean Teale) which works well.
Episode Listing
eXposed
A suburban family is forced to go on the run when the children are discovered to possess mutant powers.
rX
Caitlin and Eclipse try to help Blink when her powers exceed their limits.
eXodus
In an attempt to reunite, Reed makes a deal with the Sentinel Services while Caitlin and the kids get help from someone outside the compound.
eXit strategy
The mutants devise a plan to take down Sentinel Services; Eclipse looks to an old friend to obtain information; Lauren and Andy attempt to combine their powers to help the group.
boXed in
Jace, motivated by a tragic event from his past, throws all the power of the Sentinel Services into finding the Mutant Underground Way Station; Blink's vivid dreams lead her to confront Dreamer.
got your siX
Thunderbird spears a mission to get answers about what happened to his friend; Lauren encounters a new friend with useful powers.
eXtreme measures
Eclipse's ex-lover returns; Reed and Sage find alarming information about Lauren's new friend; Thunderbird helps Blink open up about her past; Jace approves a special surveillance program.
threat of eXtinction
The group faces a threat when they discover a new refugee is a spy working for Sentinel Services; Reed visits his estranged father and learns secrets that could prove useful.
outfoX
The team develops a risky plan to help mutants in Sentinel Service's custody; Reed reveals details about his family history.
eXploited
Jace is forced to hand over something valuable to Dr. Campbell; the team is divided on what they should do next, so Reed and Caitlin take matters into their own hands.
3 X 1
Tensions heat up Mutant HQ; Reed fears for his family's safety and rethinks at the compound; Dr. Campbell proposes an improved program to Jace that could change everything.
eXtraction
Dr. Campbell attends an anti-mutant summit, attempting to take the Hound program national. Some of the team members at Mutant HQ go on a dangerous mission to stop him.
X-roads
Polaris learns more about her past; Mutant HQ comes under attack.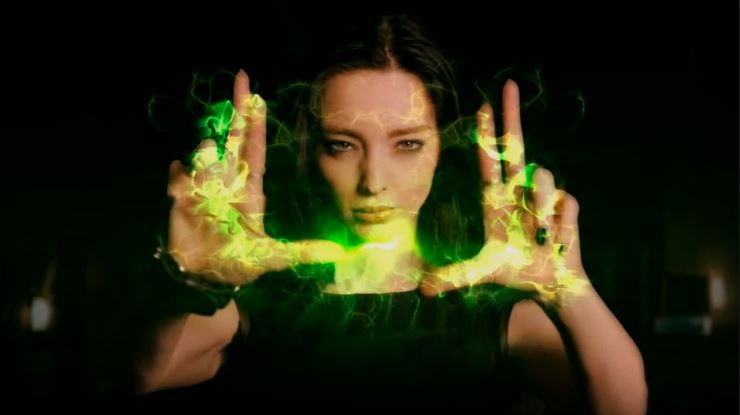 Needless to say, there is a good mix of characters in this series and it's great that the developers have explored another side of the X-Men such as Blink (Jamie Chung), Dreamer (Elene Satine) and Shatter (Jermaine Rivers) who all get their time to shine in The Gifted. This includes the human parents of Reed and Cate who are well played by Moyer and Acker but because of the superhero themes, their stories are a little on the lackluster side but still part of the overall story of their children.
Although there's plenty of action, drama and intrigue, this series is a snapshot on the social commentary of the real-world, especially when it comes to the discrimination against mutants that does have parallels to what it is happening in the United States at the moment. Furthermore, all the episodes are quite diverse and sure there are some slow ones but what TV series doens't have those?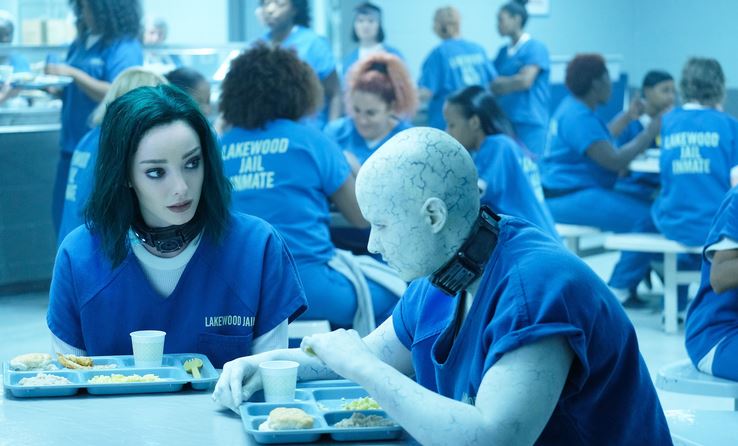 So while this series is not set in the current comic book continuity, it is set in a universe where the X-Men have vanished and the mutant underground have taken it upon themselves to fill this void which does cause tensions amongst the members on how best to solve their woes. As the series uses an episodic formula, there are plots that go throughout the season of The Gifted that adds this almost blockbuster approach to the way it tells the stories.
I also enjoyed seeing Andy and Lauren grow as characters, particularly in discovering more about their powers, their superhero aliases and where they fit in this world as mutants who are second class citizens. Along the way, we are introduced to both betrayals and deaths which highlights the urgency for these people… yes, people not mutants. So while there are villains who are mutants, it is the humans who can be more insidious such as agent Turner (Jace Turner) of the Sentinel Services and Doctor Campbell (Garriet Dillahunt), a scientist who has truly damaged his moral compass.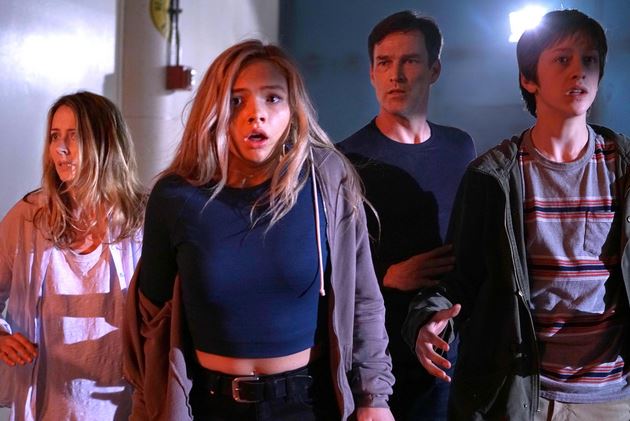 The acting in The Gifted is very good and the star of the series is Emma Dumont who successfully brings Polaris to life with her charisma and performance that is a joy to watch. Furthermore, the on-set chemistry between the cast is impeccable which helps in creating a compelling series opposed to something that may turned a little kitsch when superpowers are involved. All in all, The Gifted Season One is off to a good start!
Video & Audio

Well presented on DVD with exceptional video and audio quality, one slight misstep in The Gifted is due to budgetary constraints… some of the special effects at times look a little disjointed. Fortunately superpowers are used sparingly and dramatic effect can go a long way, although there are still a few stand-out moments that made you think… that looked very cool, especially the powers of Polaris. Audio complements the premise of the series well, including the audio which is very crisp, well balanced a clear.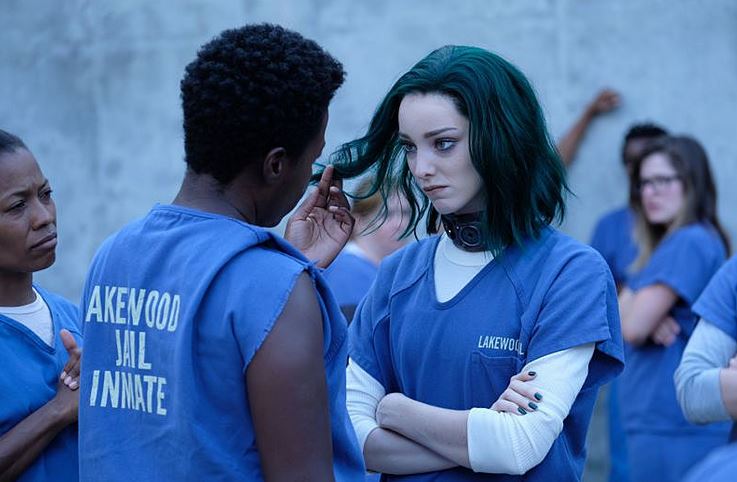 Final Thoughts?
The Gifted Season One is an enjoyable TV series and is a great disposition of the X-Men universe as we get a different perspective on those labelled as mutants. The stories are interesting as are the back histories of the characters and their motivations which definitely makes for an entertaining TV series. So if you're a fan of superheroes, the X-Men universe or need your sci-fi fix, The Gifted may need to be added to your wish list.
DVD Details
Actors – Stephen Moyer, Amy Acker, Natalie Alyn Lind, Percy Hynes White
Film Genre – TV Series
Label – TV Action
Audio – English (Dolby Digital 5.1)
Subtitles – English for the hearing impaired/Latin Spanish/French (Parisian)
Running Time – 504
Aspect ratio – 1.78:1
Region Coding – 4
TV Standard – PAL
Rating – MA15+
Consumer Advice – Strong surgical scene
Year of Release – 2018
Primary Format – Movies/TV – DVD