Drama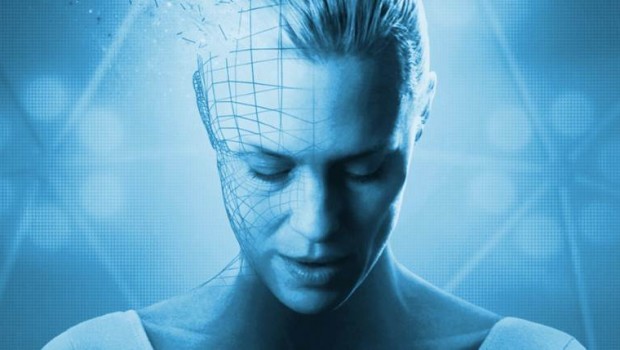 Published on March 24th, 2015 | by Admin
The Congress DVD Review
Summary: The Congress on DVD is an insightful movie about an interesting possibility of allowing actors to star in their own films long after they have passed
The Congress
Director – Ari Folman
Actors – Robin Wright/Harvey Keitel/Jon Hamm/Kodi Smit-McPhee/Danny Huston/Paul Giamatti
Film Genre – Sci-Fi
Label – Madman Entertainment
Audio – English (Dolby Digital 5.1)
Running Time – 120
Aspect Ratio – 1.85:1
Region Coding – 4
TV Standard – PAL
Rating – M
Year of Release – 2013
Primary Format – Movies/TV – DVD
Reviewer – Kyle Sudukis
The Congress is a very interesting film by director Ari Folman (Waltz with Bashir) and is based on the novel by Stanislaw which revolves around the bizarre yet not far fetched story about an aging actress (Robin Wright) agreeing to preserve her digital likeness so that it can be used for future films. Given how far the use of digital effects have come in the last 20 years, the story is actually more grounded in reality opposed to science fiction.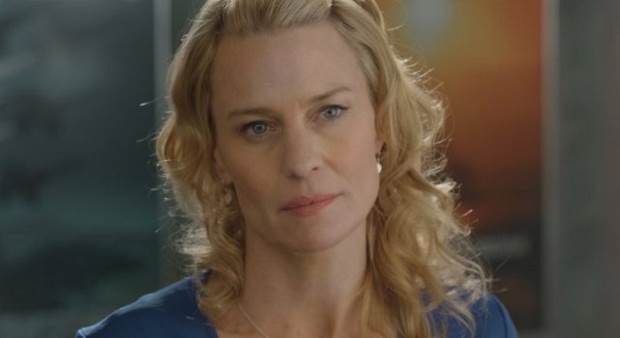 The protagonist of the film is Robin Wright who plays herself and believes that her career is nearing the end after most of her recent films have bombed at the box office. To compound the situation, her son Aaron (Kodi Smit-McPhee) is losing his hearing and the only way that Robin can solve this issue is to continue working. Robin is also supported by her agent (Harvey Keitel) who does get her a meeting with the head of Miramount Studios which is perhaps an amalgam of Miramax and Paramount Studios.
This is where Jeff Green (Danny Huston) comes into the picture who gives Robin the chance to not only make the money needed for her son but as a result, her digital image will continue to be used for future films, long after she has aged and eventually passed away. Although the premise is quite bizarre at times, it is also a scary thought that in the future, studios may use the likeness of celebrities who have passed to create their own films which may result in Hollywood greats such as Marilyn Monroe or James Dean gracing the screen again.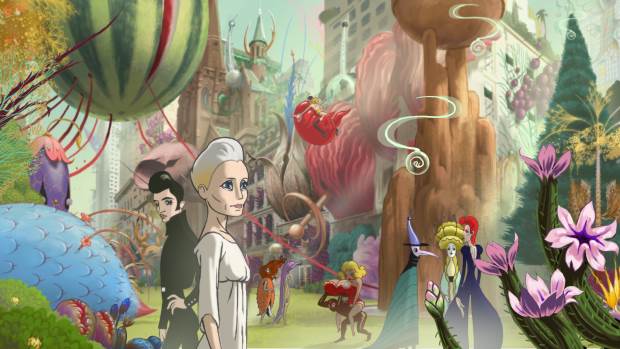 Then something strange happens to the movie as it jumps several decades into the future and the film then resorts to animation which creates this very interesting post-modernist and existential dichotomy that becomes this collection of strange elements that somehow suits this premise quite well as Robin goes in front of "the congress".
It also creates this dystopian type future that does have parallels to identity theft and once something becomes digital, what are our rights, especially when modern technology is becoming more powerful and more real. The Congress also has some parallels to Clockwork Orange and 1984 in terms of its raw storytelling and possible futures which makes this story quite compelling and a little strange at the same time.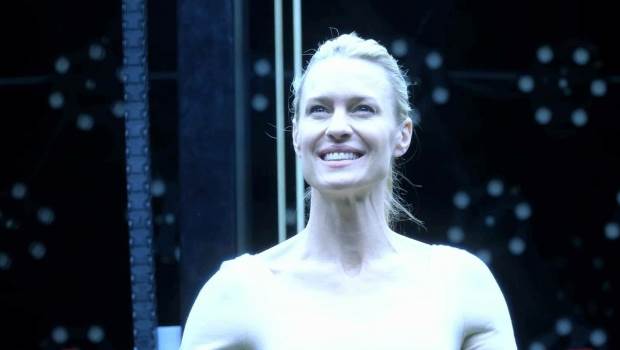 Final Thoughts?
Director Ari Folman does an amazing job at creating this bizarre future and Robin Wright does an exceptional job at questioning the future when she was forced to sign on the dotted line. Even though the film is an amalgam of live action and animation, it actually works and definitely creates one of the most memorable films that I have see in a long time.
Recommended!