TV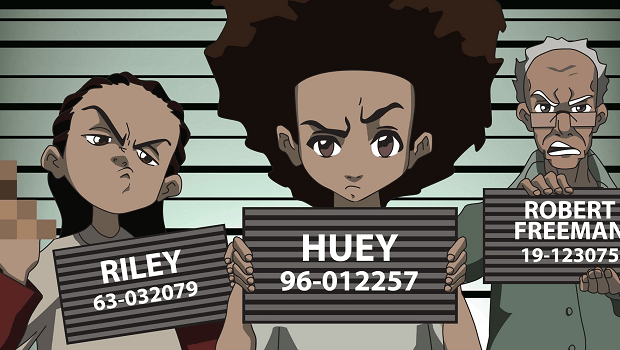 Published on March 5th, 2020 | by Adrian Gunning
The Boondocks Complete Uncensored Series DVD Review
Summary: The Boondocks is a hilarious box set that would make even Peter Griffin from the Family Guy to blush!
Official Blurb: The Boondocks is Aaron McGruders boundary-busting series based on his provocative comic strip. A breakout hit on Cartoon Network's Adult Swim, it was nominated for a 2006 NAACPS image award.
Join Huey, a ten-year-old leftist revolutionary, and his eight-year-old misfit brother, Riley, as they leave the rough Chicago south side for the relative peacefulness of the suburbs. Although the boys torture each other and provoke the neighborhood, they are still no match for Granddad, who is eccentric even by 'crazy-ass-old-black-man' standards.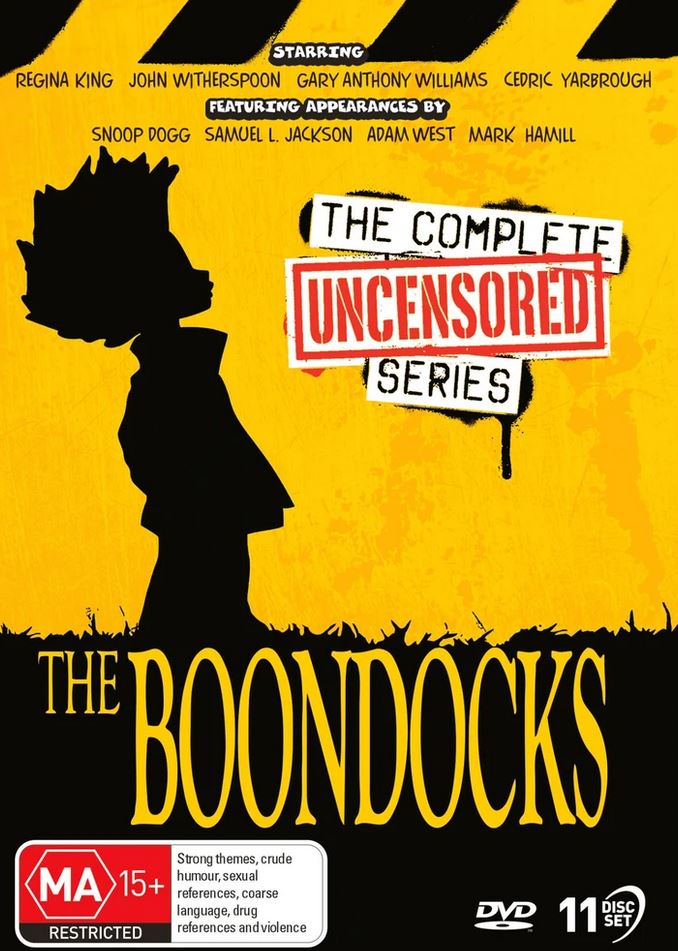 The Review: The highly controversial BOONDOCKS arrives on DVD that collects the entire series into one accessible box set for new and old fans alike. Based on a comic strip for the student paper of the University of Maryland, this animated series started in 2005 on the Cartoon Network's Adult Swim that revolved around a family called the Freemans.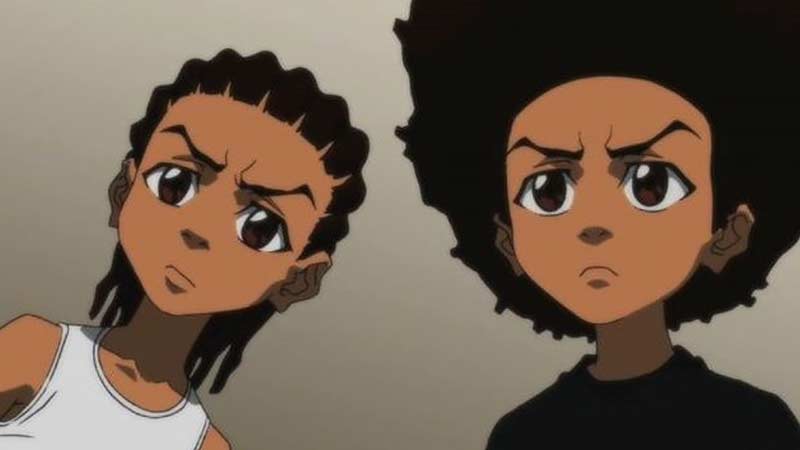 This African-American family who were originally from Chicago have found themselves in the very interesting suburb of Woodcrest Maryland and just like Springfield (The Simpsons), it's equally as crazy as the Freemans.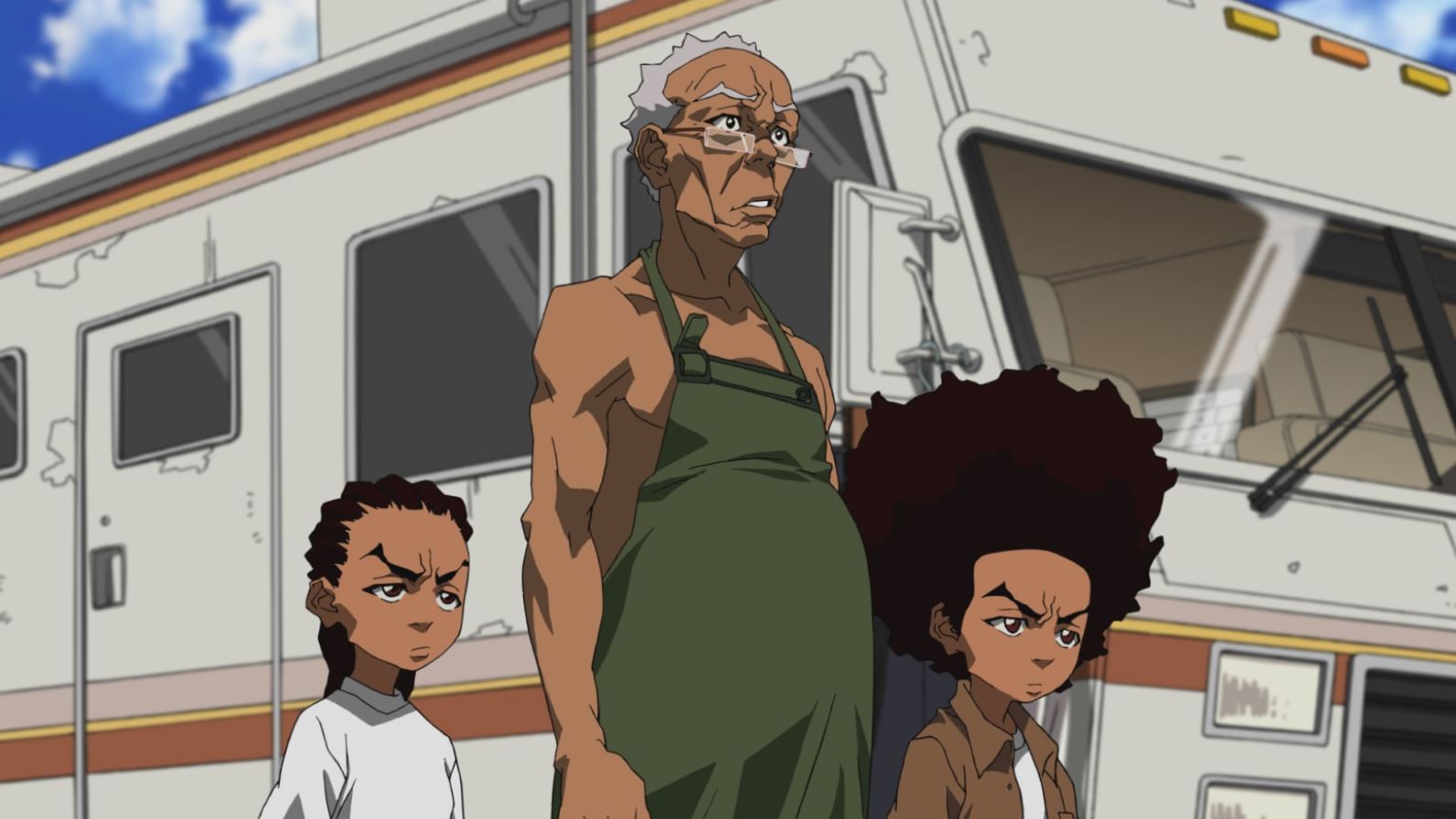 This is where we are introduced to 10-year Huey and his 8-year old brother Riley who are polar opposites and are cared by their eccentric and equally crazy grandfather Robert that often ends in explosive laugh out loud humour by the viewer. Actress Regina King voices both the brothers to perfection with John Witherspoon playing the stern grandfather of the family and they all bring their characters to life in some extraordinary and sometimes embarrassing ways.
Adding to the Freemans is a colourful list of supporting and sometimes cliched characters from their black neighbour Tom (Cedric Yarbrough) who happens to be a rich lawyer and his white wife Sarah to grumpy Uncle Ruckus (Gary Anthony Williams) to name a few of the folk who they bump into. Needless to say, this is NOT the Simpsons and is more a mixture of The Family Guy meets South Park on overdirve, especially with the colourful language and nudity.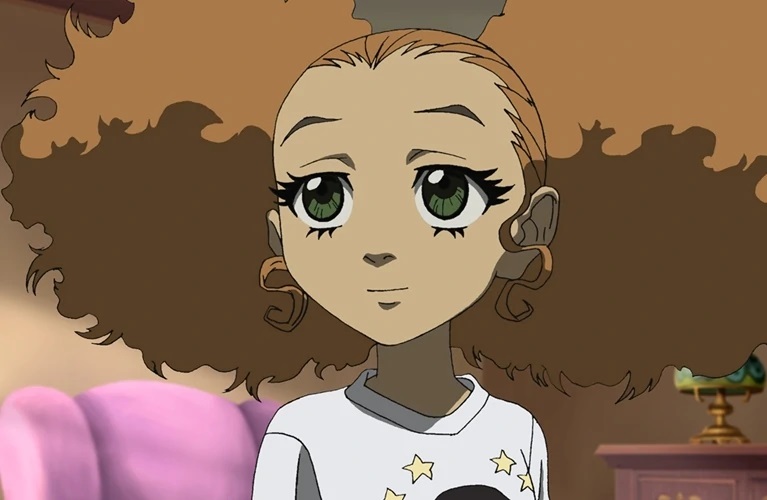 Boondocks also boasts some great guest stars that include Snoop Dogg, Samuel L. Jackson, Mark Hamil and the legendary Adam West plus Mos Def, Quincy Jones, Judge Reinhold and Xzibit. These guests add to the over the top nature of the series and there's a couple of truly hiliarious surprises that I can't really go into without spoiling the gags. Lastly, the Boondocks  is a great snapshot of the state of the world during this time and an amusing social commentary of America, particularly from a non-white perspective.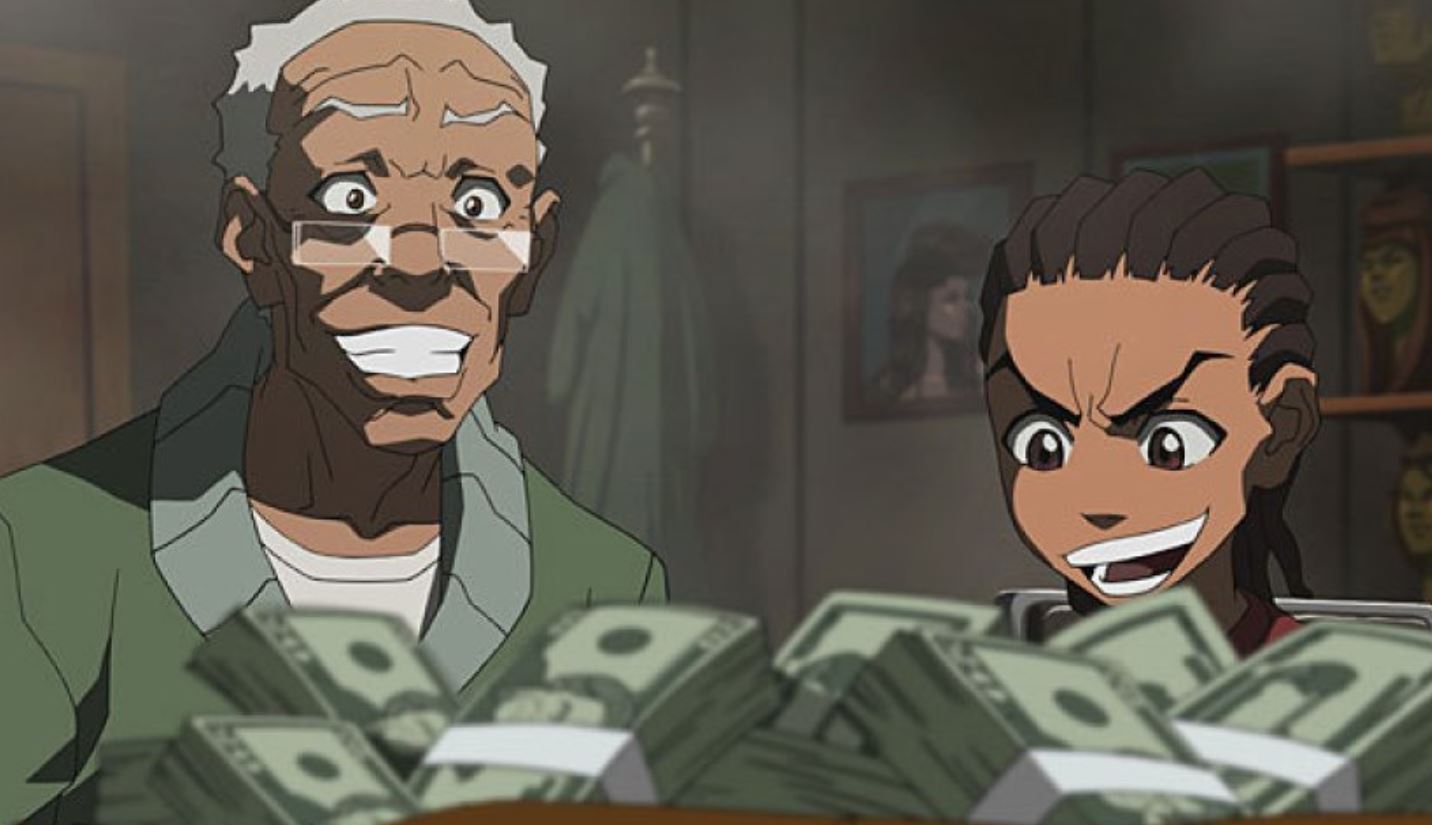 Episode Listing
1. "The Garden Party" – Huey and Riley embarrass Granddad at a snooty gala in their new neighborhood.
2. "The Trial of Robert Kelly" – The infamous R&B singer's legal proceedings take a detour in Woodcrest,
stirring up the spirited opinions of young Huey and Riley while drumming up plenty of local protest.
3. "Guess Hoe's Coming to Dinner" – Granddad invites a "lovely" young woman over for the evening.
4. "Granddad's Fight" – A heated argument between Granddad and a blind driver turns ugly fast.
5. "Date With the Health Inspector" – Tom Dubois is arrested for matching the description of "The X-Box Killer".
6. "The Story of Gangstalicious" – Riley pays his favorite rapper a visit at the local hospital.
7. "A Huey Freeman Christmas" – Huey directs a controversial play for the school's Christmas program.
8. "The Real" – Huey is tailed by a government agent after Riley pulls a fast one.
9. "Return of the King" – In one of the better Boondocks outings thus far, Martin Luther King Jr. awakens
from a 32-year coma and is publicly demonized for his peaceful responses to recent terrorist attacks.
10. "The Itis" – Granddad's soul food restaurant business leads to health problems in Woodcrest.
11. "Let's Nab Oprah" – Huey aims to stop Riley and a few brats from kidnapping the talk show hostess.
12. "Riley Wuz Here" – Riley's graffiti habit goes too far, so a veteran art teacher decides to intervene.
13. "Wingmen" – After a friend's death, Granddad and Huey deal with the past during a trip back home.
14. "The Block is Hot" – Taking a page from Spike Lee's Do the Right Thing, Jazmine sets up a drink
stand during an unusually hot February day. Capitalism ensues, courtesy of the ruthless Ed Wuncler III.
15. "The Passion of Rev. Ruckus" – Ruckus spreads the word of White Jesus. Huey tries to save an inmate.
Final Thoughts?
Well presented on DVD with this powerful anime presence behind it, the animation definitely helps with the premise and while some episodes stumble here and there, overall, it's an amusing series from start to finish that offers something a little different to what is currently available, especially if you missed it the first time around.