iOS Games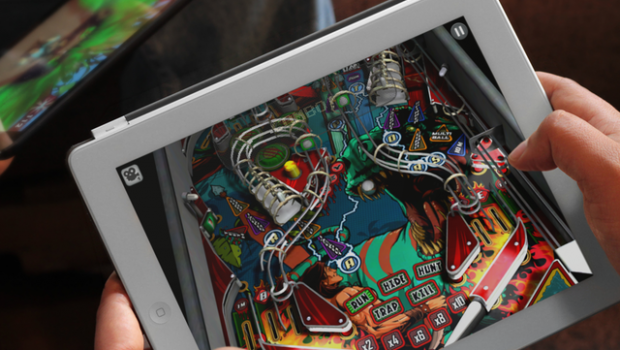 Published on April 23rd, 2014 | by admin
T-Rex Savage pinball refreshes with April update on the App Store
T-Rex Savage pinball refreshes with April update on the App Store
Jurassic-themed digital pinball machine T-Rex Savage for iOS gets updated with improved playfield rules, updated vintage artwork and a new sound system, remains powered by Pure Pinball™ at 60 FPS.
Sweden, April 23, 2014 – T-Rex Savage grows even larger with the release of today's update available now on the App Store, giving players better tilt, improved playfield rules and a new sound system for a more engrossing experience.
Update Notes:
Adjusted table rules and game mode timer settings for better playability.
New sound system: voices and SFX no longer bleed into other audio cues.
Tilt functionality adjusted – slide fingers in any direction to nudge table.
Updated playfield artwork for improved vintage look.
Fixed an issue with launching the ball (on some devices).
Requires iOS 7.xCustom-built and powered by Pure Pinball™, T-Rex Savage is a digital pinball machine running at 60 frames per second that comes jam-packed with nerve-wrecking game modes, jackpots, special rewards, combo shots and a daring multiball mode. The game lets players experience a slice of steel ball magic, just like a real-life pinball machine. All you need is crazy-mad flipper fingers, a decent war-cry, and the attitude to play a mean game. The hunt is on!
Powered by Pure Pinball