Drama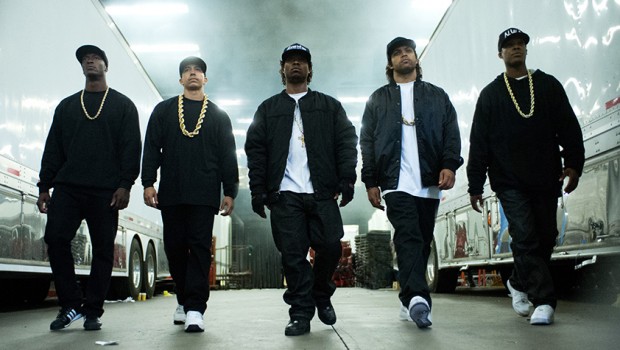 Published on December 8th, 2015 | by admin
Straight Outta Compton­ January 14, 2016
Universal Sony Pictures Home Entertainment is releasing Straight Outta Compton – available to own on Blu-ray™, DVD & Digital from January 14, 2016.
Follow the world's most notorious group, N.W.A. as they forge their anger and inner city frustrations into the most potent weapon imaginable: their music. Directed by F. Gary Gray (The Italian Job, Law Abiding Citizen) Straight Outta Compton follows N.W.A.'s electrifying lyrics and unique sound, which introduced a truth that no one had heard before and exposed life in the hood, igniting a social revolution that still reverberates today.
Golden Globe® Award-winning actor Paul Giamatti (12 Years A Slave, Savings Mr. Banks) is joined by a stellar cast of break out stars including O'Shea Jackson Jr., Corey Hawkins (Non-Stop, The Walking Dead), Jason Mitchell (Contraband, Broken City), Neil Brown, Jr. (Suits, Bad Blood) and Aldis Hodge (Happy Feet, The East). The incredible story of the group that defined an era, Straight Outta Compton is available to own on DVD and Digital, with the exclusive Director's Cut which features 20 additional minutes of the film.
In the mid-1980's, the streets of Compton, California, were some of the most dangerous in the country. Determined to escape their harsh neighbourhood, five young rebels decided to translate their experience of growing up in these mean streets into music. Armed only with their brutally honest lyrics, swagger, bravado and raw talent, they formed a group called N.W.A and stood up to the authorities attempting to keep them down, giving an explosive voice to a silenced generation.
Following the meteoric rise and fall of N.W.A., this highly anticipated biopic tells the astonishing story of how these young men revolutionised music and pop culture forever from the moment they told the world the truth about life in the hood and ignited a cultural revolution.
Straight Outta Compton reveals the controversial birth of hip-hop as we know it today, featuring an inspirational story of perseverance, adversity and incredible talent. Explosively entertaining, Straight Outta Compton is available to own on DVD and Digital, with the exclusive Director's Cut available on Blu-ray which features an additional 20 minutes of the film.