Comedy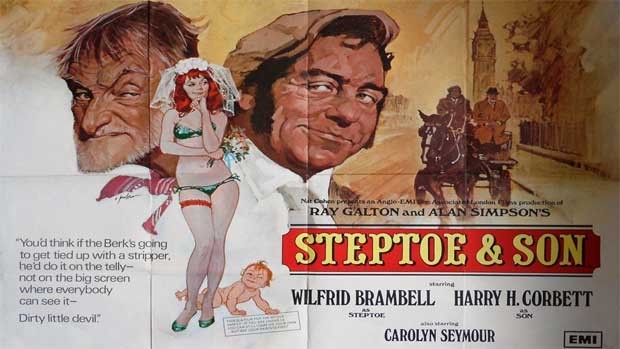 Published on August 3rd, 2015 | by Natalie Salvo
Steptoe & Son Film DVD Review
Summary: This 'Steptoe & Son' may not be as great as the TV series but it still remains a faithful but gloomy look at these two characters
'Steptoe & Son' is a British, comedy classic. The TV series ran from 1962 to 1974 and fans were entertained by the hijinks of its beloved comedy characters, Albert Steptoe and his son, Harold. In 1970 a spin-off film was produced with the same name and while it wasn't as good as the TV show, it was still an above-average film that remained mostly faithful to the spirit of the series.
The film was written by the sitcom's creators and long-time writers, Ray Galton and Alan Simpson. In some ways the plot resembles or at least contains a few similarities to at least two different episodes. There is Albert Steptoe (Wilfrid Brambell) a steadfast, stubborn and dirty old man holding back his son, Harold (Harry H. Corbett) who is a naïve but aspirational 37-year-old man who is desperately trying to get away from his working class roots.
The two are rag and bone men or junk dealers/collectors. They have a horse and cart plus a house and yard that are filled with trash and treasures. Harold has never married but things look like they might change on the romantic front when he goes to the local football club and meets an exotic dancer named Zita (Carolyn Seymour). The two hit it off and are married after a whirlwind romance.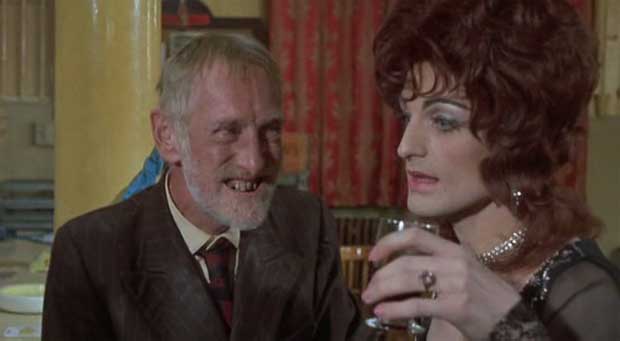 The old man is not enthused and he tries to break-up his son's marriage, at first by losing the ring in some horse manure on the wedding day. When the love birds are due to go on a honeymoon in Spain, Albert digs in his heels and joins the pair. He is as disruptive as possible and contracts food poisoning before he begs Harold to return to England. Things do not end well but then a baby is thrown into the mix, which leads to some strange and funny results.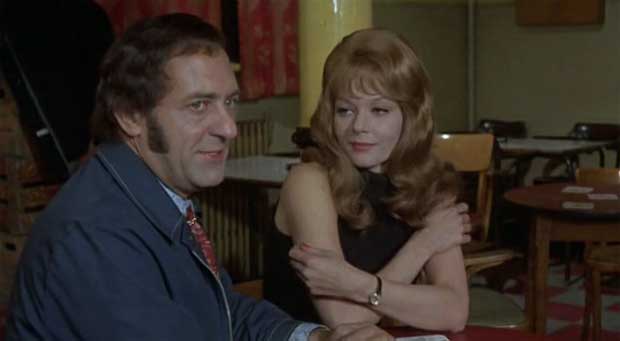 The 'Steptoe & Son' film is a dark, comic-tragedy and TV spin-off. The two lead actors, Brambell and Corbett put in fabulous performances and their chemistry is obvious. The feature itself is good even though the video is poor and seems like a VHS to DVD transfer. Overall, this should be enjoyed by fans of the TV show who liked watching the verbal sparring that took place between the father and son. This 'Steptoe & Son' may not be as great as the TV series but it still remains a faithful but gloomy look at those two cherished rag and bone men from Shepherd's Bush.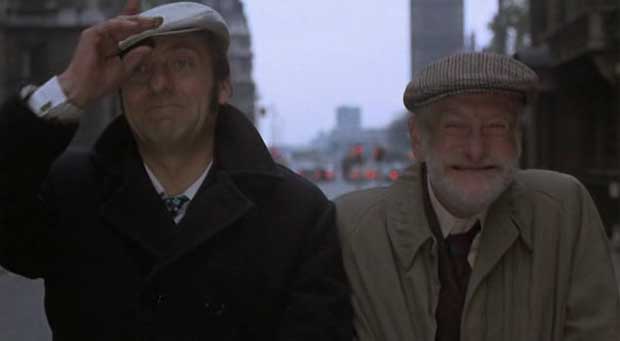 DVD Details
Director – Cliff Owen
Actors – Wilfrid Brambell/Harry H. Corbett
Film Genre – Comedy
Label – Madman Entertainment
Audio – English (Dolby Digital)
Running Time – 97
Aspect Ratio – 1.85:1
Region Coding – 4
TV Standard – PAL
Rating – M
Year of Release – 1972
Primary Format – Movies/TV – DVD