Documentary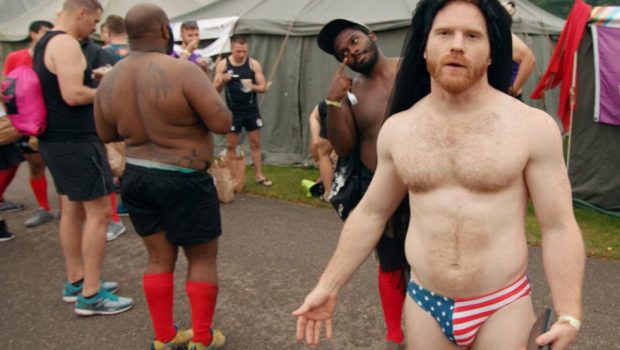 Published on June 27th, 2021 | by Tim Chuma
Steelers: The World's First Gay Rugby Club (2020) Review
Summary: Well worth watching even if you are not that into rugby or sport at all which is always the sign of a good documentary.
This documentary tells the story of the Kings Cross Steelers, the first gay rugby club in the world through the coach, and two of the players and was made by another player who had been sidelined for the season by an injury. The main event the film is set around is the club's participation in the Bingham Cup the biannual world tournament for gay rugby and the club is hoping to come out on top this time.
I had thought there had been a documentary on this subject already, but I must have heard some reporting or stories around Mark Bingham. He was one of passengers from flight 93 on 9/11 and also who the cup is named after.
The Australian Convicts team ends up being one of the biggest rivals to the team during the competition and they all go through a journey. The coach for the team even manages to sneak off to take part in a game even though she had retired.
I am not that big on sport but this film managed to catch my interest enough for me to review it and you would get more out of it if you were interested in the sport. There are some great stories told here and it is a fun documentary in parts.
As the director of that nice movie with the lions once said, "It's just like life, you got to take the funny with the tragic" but hopefully not by making your family film a movie with 150 lions. Some people do not get a choice in how they are born or how they grow up and have to fight to establish themselves in their own life. This is an excellent window into some of those lives.
Trailer:
Film details:
Director: Eammon Ashton-Atkinson
Featuring: Nic Evans, Simon Jones, Andrew McDowell
Country: UK
Genre: Documentary
Length: 82 min