Wii U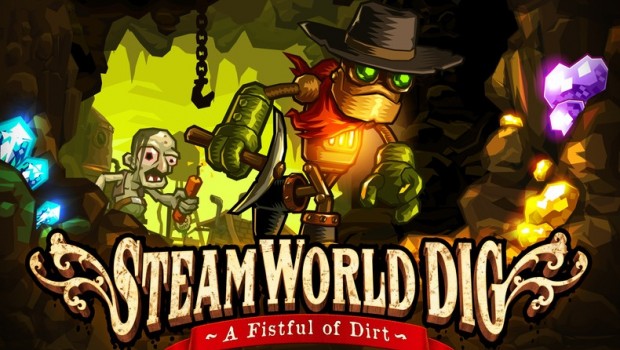 Published on August 27th, 2014 | by admin
SteamWorld Dig hits Wii U tomorrow!
SteamWorld Dig hits Wii U™ August 28, with a cross-buy discount for our customers in Europe, Australia and New Zealand! 
Tomorrow you can finally get SteamWorld Dig on Wii U! It's coming out in Europe, Australia and the Americas. It will run at smooth 60 fps with beautiful HD graphics (1080p) and will support both off-TV play and the Wii U Pro Controller. Get ready to dig in!
The reviews are pouring in. One of the first we got was from prominent Nintendolife.com, stating that "Image & Form's subterranean adventure SteamWorld Dig is absolutely fantastic."  and "SteamWorld Dig is one of this year's best games on the Wii U eShop", awarding the game 9 out of 10. Read the full review herefor inspiration. ;)
SteamWorld Dig for Wii U will be available at $9.99 / €8.99 / £6.99. A steal!
It's been a bit of back and forth regarding the cross-buy for SteamWorld Dig, that is, getting a discount for the Wii U version if you already own the Nintendo 3DS™ version. We're pleased to reveal that Nintendo of Europe has been able to implement this. Everyone in the EU, AUS and NZ who owns SteamWorld Dig for 3DS will get a 25% discount when getting SteamWorld Dig for Wii U!
NOA (Nintendo of America) does not have this mechanism in place yet, so a cross-buy like this isn't available to our American customers. We've tried hard, and it's taken some time to get this in place… Half a victory, at least!