Wii U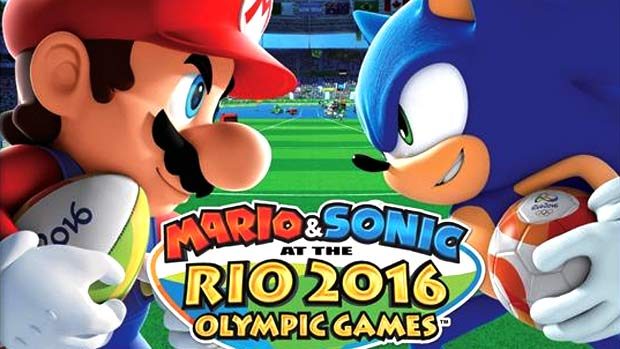 Published on July 4th, 2016 | by Chris O'Connor
Mario & Sonic at the Rio 2016 Olympic Games Wii U Review
Summary: High point: Rugby tackles. Low point: Having to knockout Yoshi!
The Olympics are not far off now and there's no time like the present to have a video game tie in… enter Mario and Sonic at the Rio Olympics 2016! Though not the first in the Olympic tie in series this edition does simplify the controls. Previous editions have tried too hard to make use of all the unique controller options available to Nintendo's gaming devices, featuring blowing into controllers and waving Wii remotes around. Mario and Sonic at the Rio Olympics basis it's control primarily around the A and B buttons and the directional stick/pad.
While some people might complain that this makes controls too simply and removes "skill" from the game, I think it works well to make the game accessible. Before each event (in the training stages) the game tells you what the buttons are to do each stage of the event… it can look a bit daunting (though there's not much to it). Once the actual event starts though you are again guided to which button you need to push and when… which is great (though it can still be tricky if you are in the middle of trying to time something and then you have to quickly hand over a baton or something).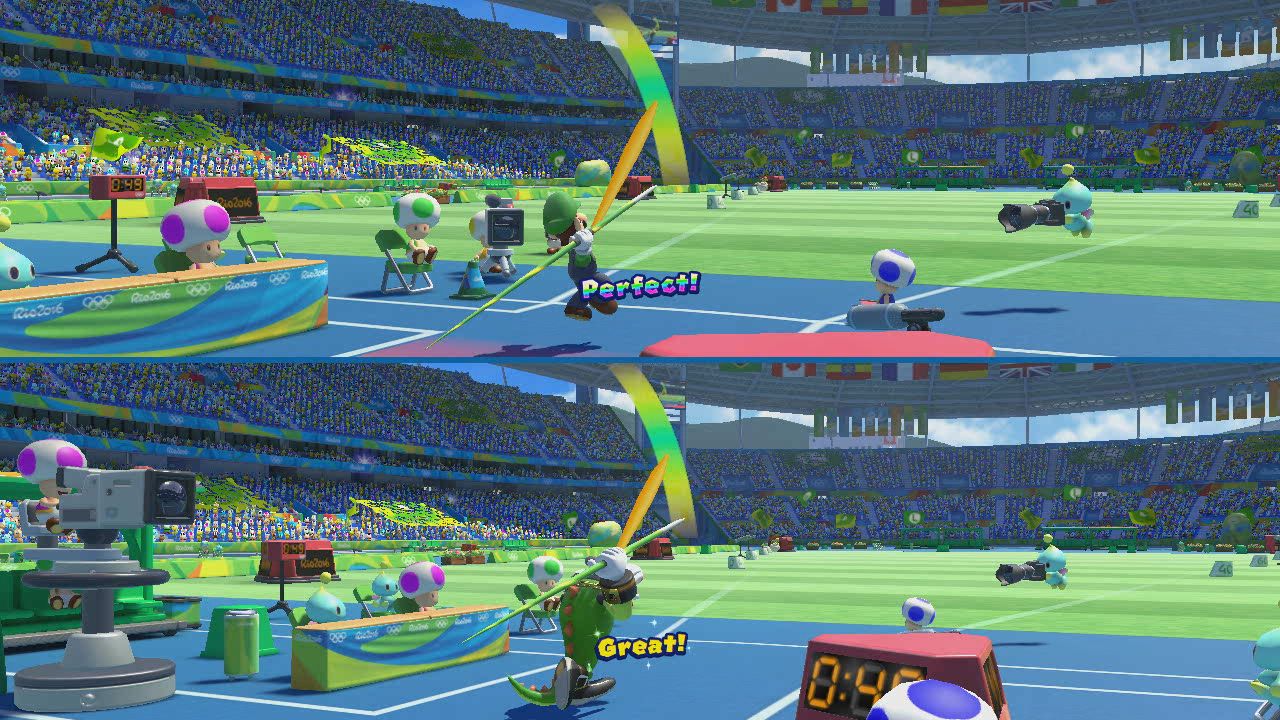 The events are broken down into team events and single competitor events, so there are football (soccer), Rugby 7's and beach volleyball at the top and then there are, 100m, Freestyle swimming, 4X 100m relay, Archery, Boxing, BMX, Equestrian, Javelin, Rhythmic Gymnastics, Table Tennis and Triple Jump.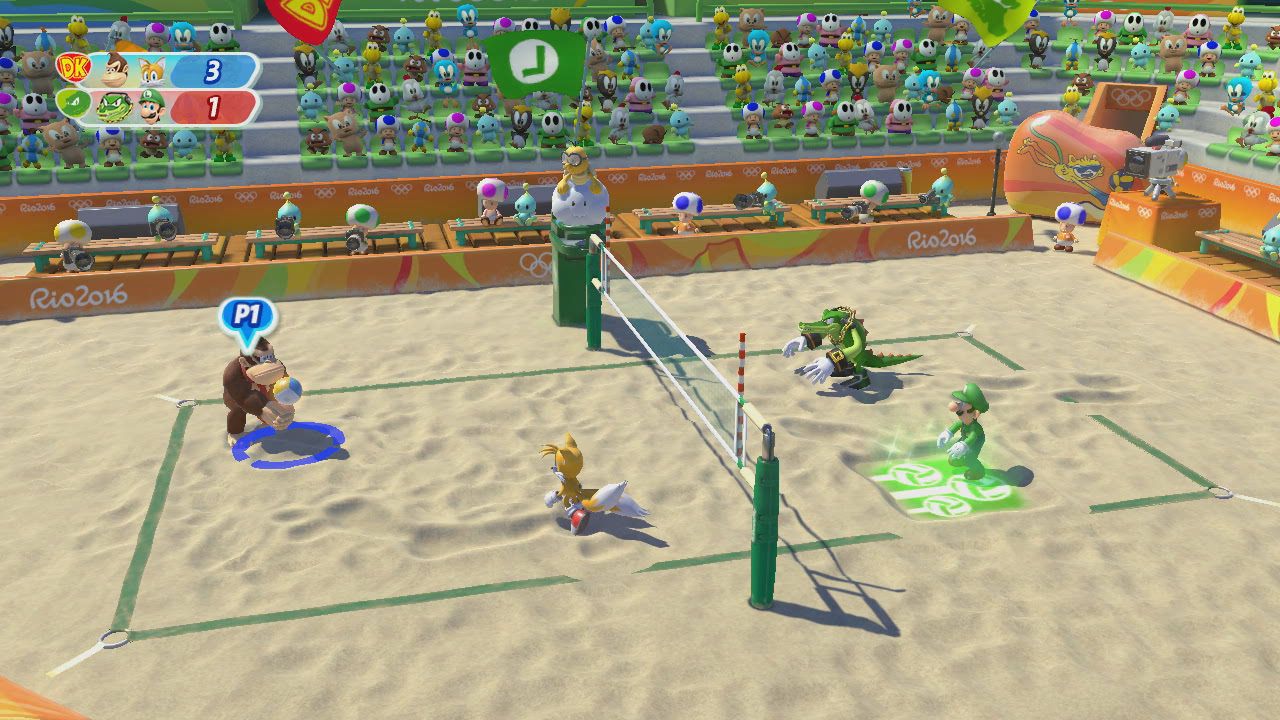 Easily my favourite experience was playing Rugby 7's… I'm not a huge Rugby fan but no enough to play (the game makes that easy anyway)… and there's a lot of fun to be had ducking through the defence and getting a run up the other end of the field then having your player (in my case it was Mario who got to the end zone)… do his little touch down and corresponding dance. It's quite a thrill to push against your opponent, get close to losing the ball only to pop it out the back and break through to your end zone.
My least favourite experience was being pared with Yoshi in boxing… there's something very wrong about having to repeatedly punch a character that is so cute and friendly… to his credit he has a lot of heart and got up, time and time again… until he couldn't do so anymore.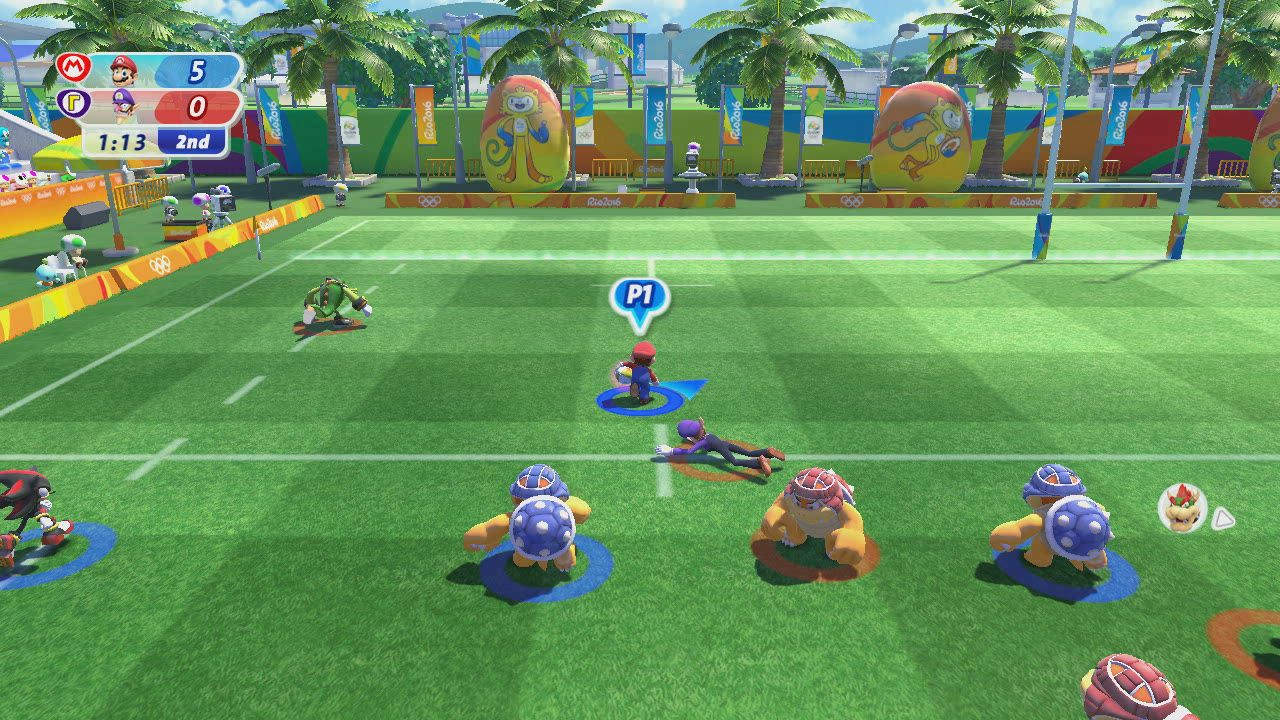 The game starts with you being able to "trial" each event, which is great because you can get a good feel for which events suit you best. Once the actual events are opened up however you don't have the ability to chose whichever event you want… I went up to the character on the beach (your main hub in the game) and started the competitive stage and was thrust straight into an event… I was a little surprised that I didn't have the same menu of all events as I did in the training but it was fine… the controls are such that the events are not too challenging and I was able to progress without much trouble. Winning events brings you back to the beach from where you can interact with characters and learn little factoids about the Olympics and the nations taking part (a nice little feature).
Final Thoughts?
If you want a fun party game this is a great choice… you have the "brand" of the Olympics plus the characters you know (and at least some you probably love). The controls aren't overly taxing which can be a negative if you like a challenge… but are great for when you just want to enjoy the game, especially with friends. On that note though I was unable to get my second controller working with the game… it looks as though you might only be able to us Wiimotes as your additional controllers… or I still have some work to do figuring out how to get my controller working. Either way my kids loved the game and were very happy that I had brought it into the house :)
Game Details
Primary Format – Games – Nintendo Wii U
Game Genre – Sport
Rating – G