Comics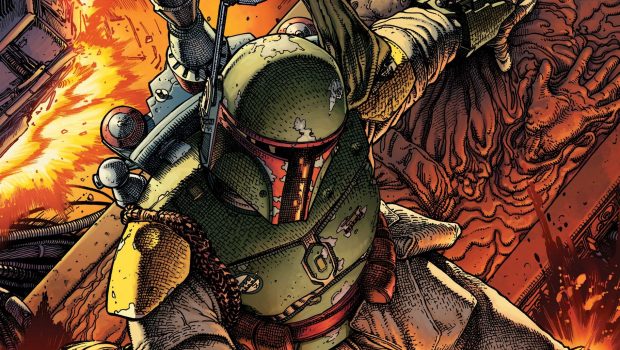 Published on May 11th, 2021 | by Tim Chuma
Star Wars: War of The Bounty Hunters Alpha #1 (2021) Review
Summary: Why are you reading this? Go buy it!
The Boba Fett story everyone has wanted finally arrives in the form of the events of what happened between the end of Empire Strikes Back and the start of Return of the Jedi and what he had to go through to get Han Solo to Jabba the Hutt.
While this is meant to be introduction to the main storyline, it has more than enough stuff in it to be worthwhile on its own. I won't go into everything that happens in this one as it is more fun to find out yourself.
This story is also part of a crossover story that will involved four different series including Dr Aphra, Bounty Hunters, Darth Vader and the main Star Wars comic. I am already reading three of them and was looking forward to this event as some of them have been a bit lax of late or wrapping up their storylines to start this story.
For this to be considered a prelude to the main storyline tells you how much they are going to ramp things up in the rest of the story. I even mentioned this story to a sales assistant in a book store and they said they had ordered it already so this thing sells itself.
I would recommend this one to people who even only have a passing interest in Star Wars and only saw the Mandalorian and enjoyed it and wanted to go into more of the universe.
Comic details:
Writer: Charles Soule
Penciler: Steve Mcniven
Cover Artist: Steve Mcniven, Leinil Francis Yu
Publisher: Marvel
Published: May 05, 2021