Comedy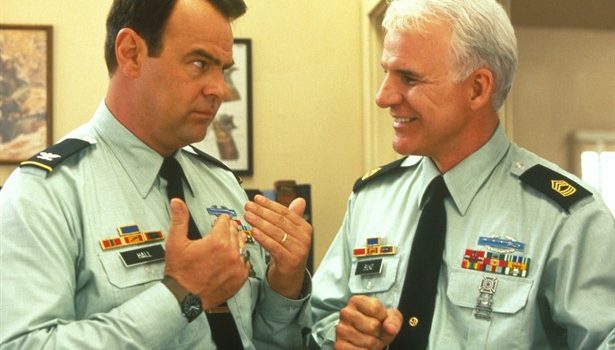 Published on June 26th, 2016 | by Natalie Salvo
Sgt Bilko DVD Review
Summary: Sgt. Bilko is not the funniest, most thoughtful or original film out there but this adaptation of a 1950s sitcom is pleasant enough to have you cheering on the loveable rogue sergeant.
"Sgt. Bilko" is a film that doesn't take itself too seriously. This comedy farce is a remake of a sitcom from the 1950s called "The Phil Silvers Show." In the movie version, Steve Martin acts as a frantic and crafty Sgt. Bilko (a character not too far removed from his one in "Dirty Rotten Scoundrels") and he guides us all through a series of different japes and misadventures.
Bilko is not your typical army sergeant. This man in uniform is the motor pool supervisor on paper but in reality he is a conniving and money-hungry rapscallion. The sergeant is the mastermind behind his platoon's get-rich-quick schemes (these mostly involve illegal gambling syndicates and competitions as well as hiring out army vehicles to the highest local bidder.)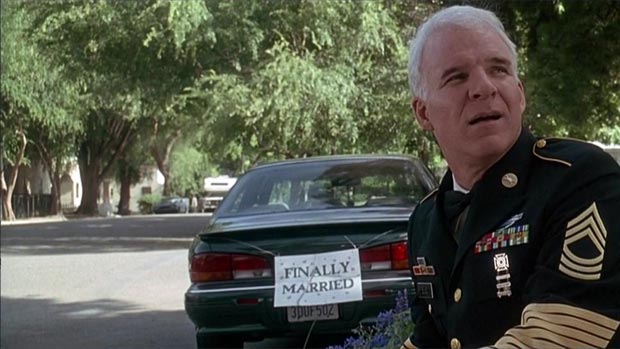 The commanding officer, Col. John T. Hall (Dan Aykroyd) seems uncaring, inept and oblivious to Bilko and Co.'s antics. But things change when Maj. Colin Thorn (the late Phil Hartman) pays the barracks a visit. The Major is Bilko's enemy (although on screen Martin and Hartman prove great comedic foils for one another). The Major is back to seek revenge, even if he has to fabricate and plant it. The sub-plots also see Maj. Thorn trying to steal Bilko's long-suffering fiancé, Rita (Glenne Headly) and some questions about whether a military hover tank will actually work.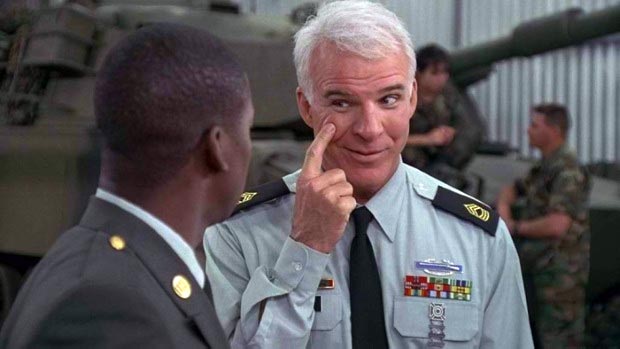 This film is not the most hilarious, thoughtful or original one out there. But this comedy film is pleasant enough and should be enjoyed by fans of physical, slapstick humour. The script was written by former "Saturday Night Live" writer, Andy Breckman and is directed by Jonathan Lynn (My Cousin Vinny) so these two are no strangers to comedy. "Sgt. Bilko" is ultimately an over-the-top, offbeat and wacky film that will have you cheering on the loveable, eponymous rogue because who hasn't dreamt of receiving "An honest week's pay for an honest day's work?" It's cheeky but fun to dream…
DVD Details
Director – Jonathan Lynn
Actors – Steve Martin, Dan Aykroyd, Phil Hartman, Glenne Headly, Daryl Mitchell, Max Casella, Eric Edwards
Film Genre – Comedy
Label – Shock
Audio – English (Dolby Digital 5.0)
Running Time – 91
Aspect Ratio – 2.35:1
Region Coding – 4
TV Standard – PAL
Rating – G
Year of Release – 1996
Primary Format – Movies/TV – DVD