Documentary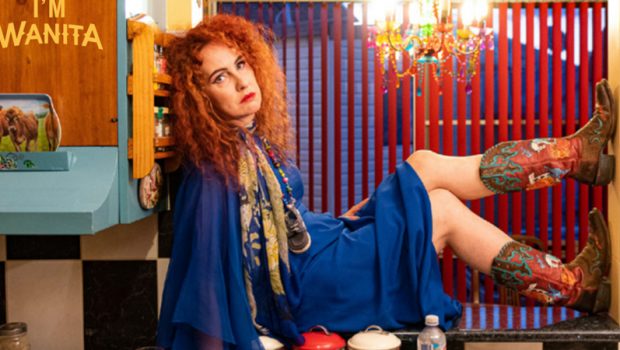 Published on November 21st, 2021 | by Tim Chuma
SFF 2021: I'm Wanita (2020) Review
Summary: I am biased due to knowing one of the people in this movie, but finding out about someone in the music scene even I did not know about is always good.
I had been hearing about this around the place including at the Melbourne International Film Festival but I ended up passing on it for some reason. Due to lockdowns the launch gigs for it got postponed. It was only when there was someone I know posting about where the see the film that I found out they were in it. I am not very observant as this took place over several years.
The documentary follows Wanita, Australia's self-proclaimed Queen of Honkytonk who has been a part of the country music scene around Tamworth for many years but has not really had that much success.
A lot of people I know are only able to make music or art part time in Australia it is very hard to make it fully your living unless you cross over into the mainstream audience or had a big hit back in the 1980s and are still on tour. The one touring artist I know who came to live in Australia has to spend about 95% of his time touring overseas since he said Australia just is not a big enough audience for his music. There are two people I actually know who can say they make a living full time from music that I have been following their careers since the early 2000s.
I am not sure why I had never been to see Wanita or have been to see her as she definitely knows some of the same people I do. Disclaimer in that I have known Gleny Rae Virus since 2004 so anything I say about this movie would be influenced by that.
They do show Wanita attempting to travel to Nashville to record her album and Gleny Rae and Archer helping her out. It was not so nice to see how upset Gleny and even Archer got who is the most chilled out guy ever but it would have been worse to take it out since that would be an idealised story. Considering how much I have annoyed Gleny over the years it must have been pretty bad. Gleny is really like she is shown on screen always very friendly and direct. I did once do a topless accordion photo shoot with her and it was a big hit at Tamworth.
At the heart of the documentary is the reason why Wanita has never been able to find success it is in her nature to not be able to give back to the people who are trying to help her and not listen to people. There is a mention of her 17 years in the sex industry but a lot of people work in that industry to support themselves and that is not really the focus here.
The music on show is great as you would expect. I hopefully will get to see Wanita in the future and also Gleny Rae when she comes back from the NT where she is teaching to play with the Junes. Archer is still playing around the place also.
I would recommend this documentary if you like stories about musicians and also finding out about music you might have overlooked. Hopefully it gets a wider release now that the lockdowns are over and more people get to see it.
Trailer
Film details:
Director: Matthew Walker
Featuring: Wanita, Gleny Rae Virus, Archer
Genre: Documentary
Country: Australia
Length: 91 minutes