Comedy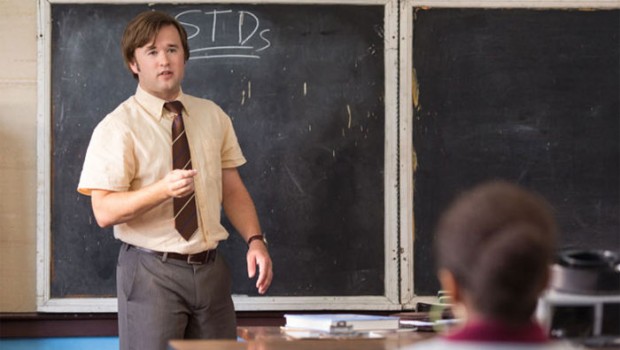 Published on April 18th, 2015 | by Natalie Salvo
Sex Ed DVD Review
Summary: In short, Sex Ed is a mostly clichéd and uneven film that only has a few charms
'Sex Ed' is an uneven and low-budget comedy. The feature debut by director, Isaac Feder and writer, Bill Kennedy is a coming-of-age caper that is easy to watch even though it attempts to be too many things at once. It weaves together a romantic comedy subplot with a more serious "safe sex message" where the frank and forthright honesty of the latter aspect is diluted by some sniggering and juvenile jokes (mostly involving cocks).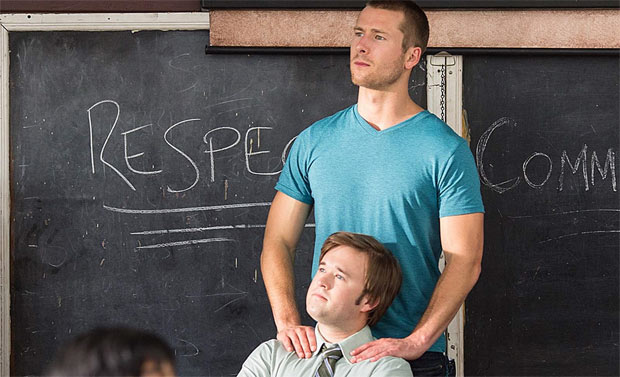 'The Sixth Sense's' Haley Joel Osment is all grown up (despite his baby face) and here he plays a hapless loser and virgin named Ed Cole. Messer Cole is a 23-year-old who can't catch a break as he fails to get a teaching job and is stuck working in a bagel shop. Eventually, luck throws him a bone and he is given a job that at first seems like little more than a glorified detention supervisor. But when one of his students gets her first period and she doesn't know what is happening to her, Cole realises that what these kids really need is some sex ed classes.
These lessons are met with some controversy. The funniest kid in the class (Isaac White) is also the son of a local pastor (Chris Williams). This minister believes that sex cannot be taught outside of a religious context and he offers a knee-jerk reaction to things, trying to shut Cole down. But the kids really do need these classes because they have grown up with the internet and porn and they have some strange ideas about what is actually considered "normal" in love and sex.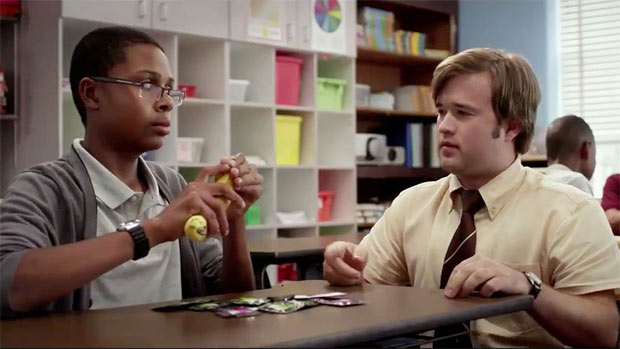 This film has an excellent blues and soul soundtrack. But the tone is inconsistent because at times the filmmakers are trying to crack jokes when Osmond is showing off his mature acting chops and putting in an empathetic performance. There are also some sub-plots where Cole falls in love with the elder sister of one of his students (even though she already has a boyfriend) and he receives some sage advice from his sassy and brash landlord (Retta (Parks & Recreation)) and another wretched educator (Matt Walsh). There is also a running gag involving Cole's neighbour (Glen Powell) being caught having sex all around their apartment (even in Cole's room).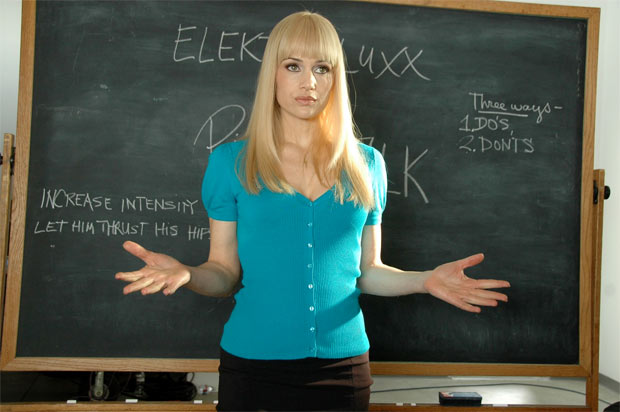 'Sex Ed' is a predictable film that attempts to be genuine and positive while pushing and promoting the idea that there needs to be frank and open discussions about sexuality. There are some good cameos and Cole is a very warm-hearted and likeable character. But this film would have been stronger if it had pared things back and focused on one angle or message. In short, this is a mostly clichéd and uneven film that only has a few charms.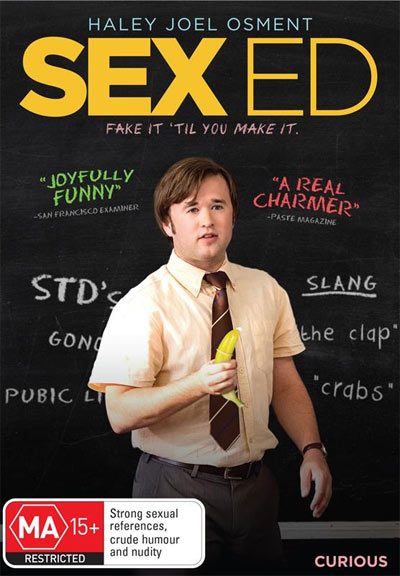 Director – Isaac Feder
Film Genre – Comedy
Label – Pinnacle Films
Audio – English (Dolby Digital 5.1)
Running Time – 90
Aspect Ratio – 2.35:1
Region Coding – 4
TV Standard – PAL
Rating – MA15+
Year of Release – 2014
Primary Format – Movies/TV – DVD
Reviewer – Natalie Salvo