TV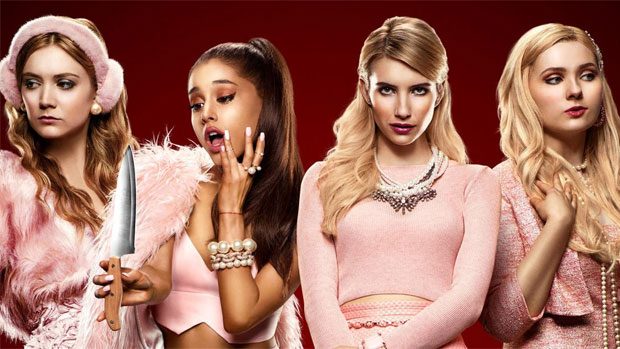 Published on August 22nd, 2016 | by Tony Smith
Scream Queens the Complete First Season DVD Review
Summary: Scream Queens is a fun and witty TV series that successfully combines teen clichés, horror and lots of comedy!
Scream Queens is one of the latest TV series from the US that successfully combines horror with comedy and also stars one of the queens of horror, Jamie Lee Curtis in the fictional Wallace University and revolves around the Kappa Kappa Tau sorority. Unfortunately for the girls of Kappa Kappa Tau and just like a clichéd horror film, a serial killer who has not been seen for 20-years has started targeting its members. That's right, things are about to get bloody but with so many mean girls, who is the real villain?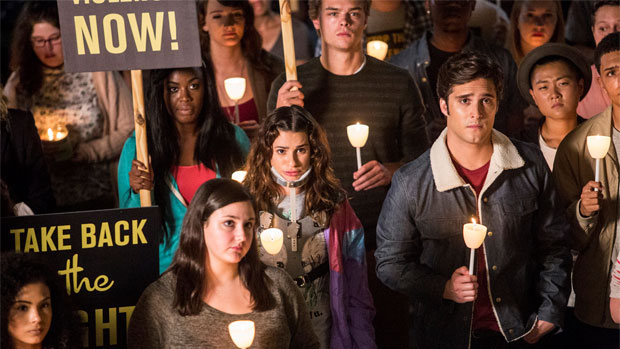 The first episode of Scream Queens sets the scene for this enjoyable TV series, including its key players such as the sorority leader of Kapp Kappa Tau, the smart-ass Chanel Oberlin (Emma Roberts), Dean Catchy Munsch (Jamie Lee Curtis) who knows more than she is disclosing and newcomer to Wallace University, 'the girl next door' Grace Gardner (Skylar Samuels). To make matters worse for Kappa Kappa Tau, the dean wants to close this sorority down and when people start turning up dead, it seems the killer is linked to the university's mascot, the Red Devil. However with so many suspects, it makes tracking down this killer quite a difficult challenge.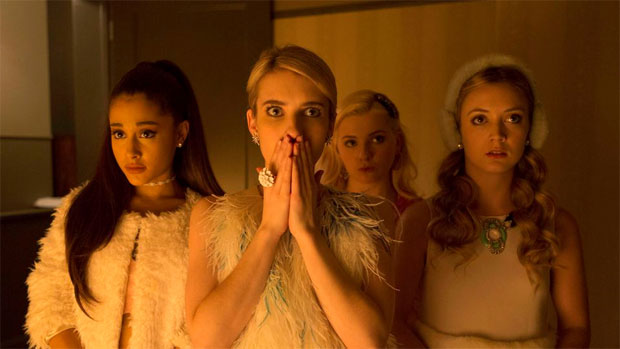 Although the series is clichéd, over the top and at times outrageous, the cast and the plots somehow work together which creates a compelling and very amusing TV series. Sure, Scream Queens is about the serial killer that plagues the university but it's also about the characters, their own dark secrets and how they interact with the greater world. Add in some awesome homage to previous 'teen horror' films and watching these characters trying to piece together the mystery of the Red Devil is thoroughly amusing.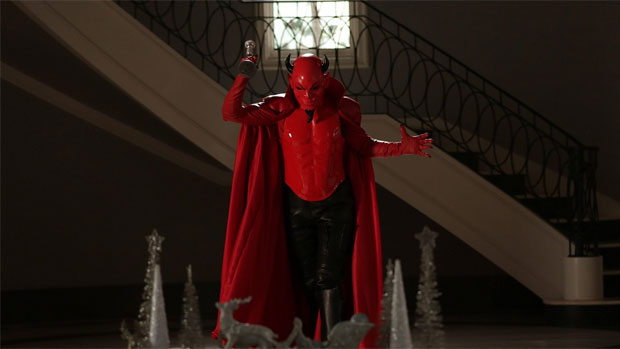 There's also some unexpected twists plus ones that you saw coming such as one character being linked to the first murder victim at Kappa Kappa Tau in 1995 to all the usual angst of young adults at university like sex, drugs and popularity competitions which is a stereotype but once again adds to the overall 'teen horror' experience. From bathtub murders to unexpected deaths from spray tans, Scream Queens is a bitchy and may become a classic series thanks to its over the top nature, fun stories and great characters that is carefully thrown into the horror mix.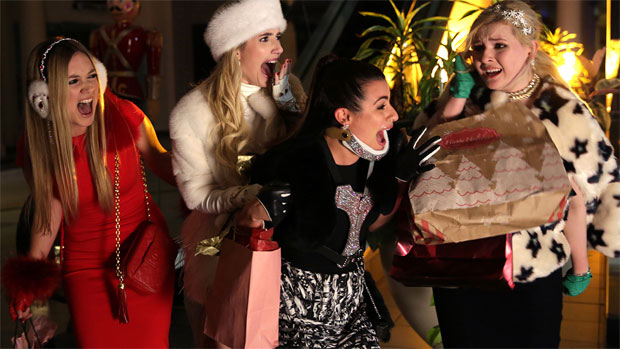 Final Thoughts?
If you're after some light-hearted and 'bloody' entertainment with a serve of comedy, then Scream Queens Season 1 is that fix. Just be warned, once you become admitted to Kappa Kappa Tau, it will be hard not watching this entire season in a one big binge. Recommended to those who enjoy classic teen horrors and with Jamie Lee Curtis involved, you can be assured that she will have some very amusing scenes.
Special Features:
Rush Kappal
Between 2 Queens
Style Queens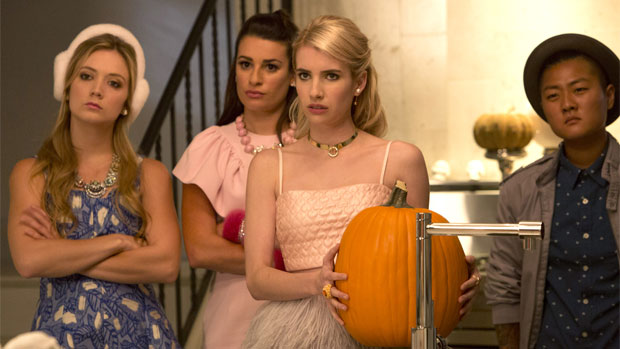 DVD Details
Actors – Jamie Lee Curtis, Emma Roberts, Lea Michele, Abigail Breslin, Keke Palmer, Skyler Samuels, Nasim Perdad, Billie Lourde, Oliver Hudson, Diego Boneta, Glen Powell, Lucien Laviscount
Film Genre – TV Horror
Label – 20th Century Fox
Audio – English (Dolby Digital 5.1)
Subtitles – English
Running Time – 533
Aspect Ratio – 1.78:1
Region Coding – 4
TV Standard – PAL
Rating – MA15+
Consumer Advice Line – Strong violence and sexual references
Year of Release – 2015
Primary Format – Movies/TV – DVD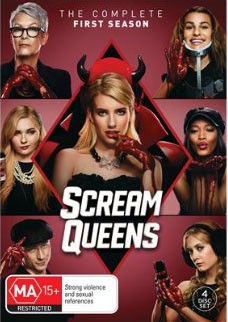 Season 1 of the killer comedy-horror, Scream Queens is out on DVD August 24.