TV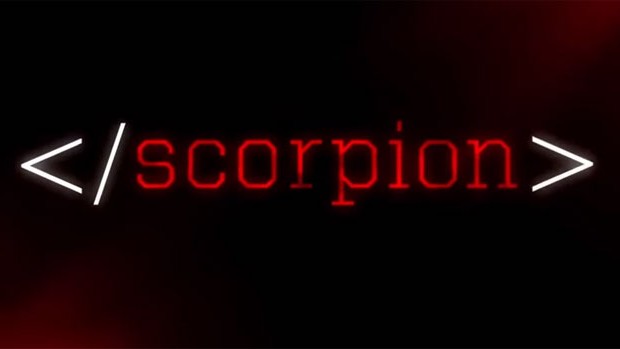 Published on November 15th, 2015 | by Tony Smith
Scorpion Season One DVD Review
Summary: Scorpion Season One successfully lands on DVD and gives viewers the chance to experience this unique and entertaining procedural drama
Scorpion was inspired by real-world computer scientist and businessman, Walter O'Brien who specialised in computer security and this series makes his story larger than life as "his" team attempts to keep the United States safe thanks to their technological knowledge. Although the premise does sound clichéd, what makes Scorpion such an interesting watch is the dynamics between the characters with their different personalities with some coming across as socially awkward.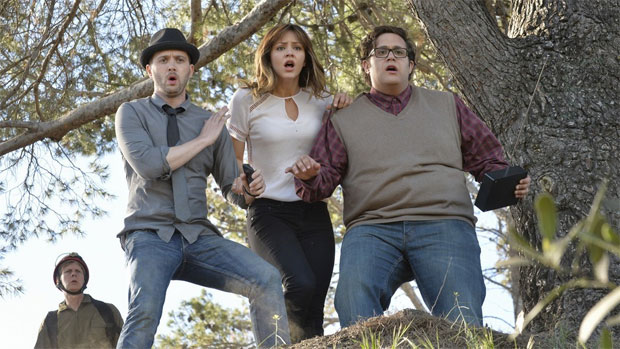 The series commences with Special Agent Cabe Gallo (Robert Patrick) approaching Walter O'Brien (Elyes Gabel) to lead a group of experts with the catalyst being that the communication system of LAX has failed. As a result, team Scorpion must help divert a disaster.
Oh… O'Brien also has an IQ of 197 but it's not all about technology as it links to other issues like Walter's sister Megan (Camille Guaty) who has MS to a waitress called Paige (Katharine McPhee) who has a tentatively link with the team. It's these moments that makes the series so real.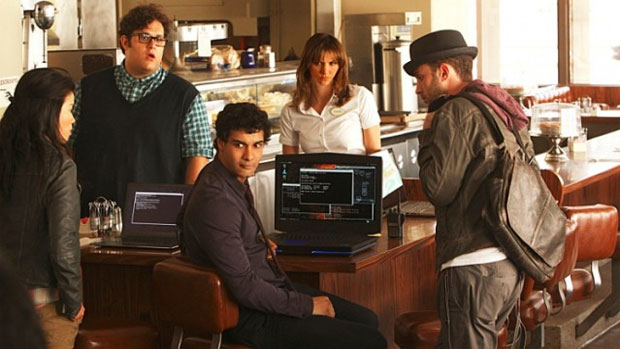 As the series progresses, the team, even with all their differences and similarities must come together in order to prevent a variety of disasters such as the destruction of a nuclear reactor, investigating felons on the run to a "dark" video game that threatens the CIA. Like all classic TV series, Scorpion season one ends on a cliff-hanger that sees the team split and their future in jeopardy. Thankfully season two does exist!
On that note and as mentioned, Scorpion is about the characters and this series really goes into the psyche of the entire supporting cast, including their backgrounds which gives the viewer a great insight into their motivations and their directions. For me, my favourite actors included Robert Patrick as the man who put team Scorpion together who although tows the government line is actually quite a likeable character and cares for the team.
Then you have Elyes Gabel, a really great British actor as the genius behind the team who is played extremely well by this actor with a touch of aloofness thrown into the mix. To normalise this team of geeks, misfits and geniuses, you have Katharine McPhee as Paige who plays a single mother whose son happens to be a genius. McPhee adds an element of realism to ground the series and is also quite a likeable character in this diverse mix.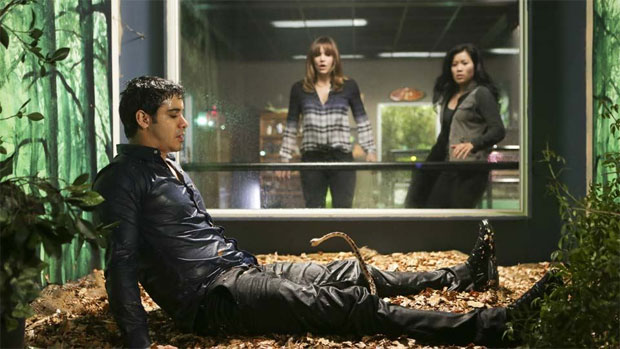 Add in a behavioural psychologist (Eddie Kay Thomas), a medical engineer (Jadyn Wong) and a mathematician (Ari Stidham) and Scorpion is not only an eclectic collection of characters but also actors that add to the overall quality of the series. So besides the action, intrigue, drama and relationships, Scorpion also has a touch of humour which adds another layer of enjoyment, especially with some of the socially awkward moments of the team. All in all, it's probably the most original TV series of the year!
Episode Listing
Pilot
Single Point of Failure
A Cyclone
Shorthanded
Plutonium Is Forever
True Colors
Father's Day
Risky Business
Rogue Element
Talismans
Revenge
Dominoes
Kill Screen
Charades
Forget Me Nots
Love Boat
Going South
Once Bitten, Twice Die
Young Hearts Spark Fire
Crossroads
Cliffhanger
Postcards from the Edge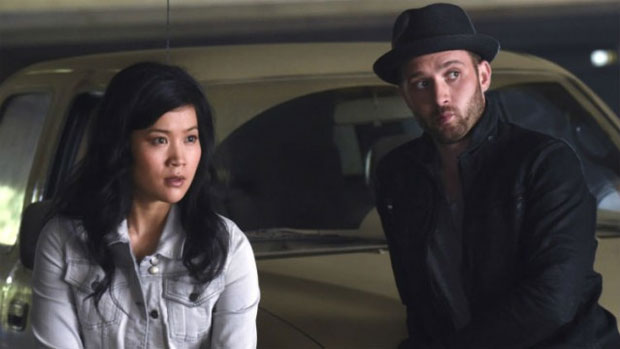 Video, Audio & Special Features
Scorpion is well presented on DVD with excellent video quality, bright colours and deep blacks with no artefacting whatsoever. Images stand out quite well and it's almost like a Hollywood Blockbuster with the attention to detail. Audio boasts a Dolby Digital 5.1 track with well balanced levels and dialogue that can easily be heard, even when the bigger sounds occur.
The series is complemented by a great musical score which definitely enhances the overall storytelling. For special features, this release boasts a wide gamut of featurettes that takes the viewer behind the scenes of Scorpion with audio commentaries, deleted scenes, promos, and actor interviews.
Final Thoughts?
If you're looking for a TV Series that is based on actual fact then Scorpion is not that series, however if you're looking for a light-hearted drama about the world of information technology, then this might be up your alley. It boasts some fun and interesting stories with a great cast who create this interesting team as they use their skills to solve a myriad of cases.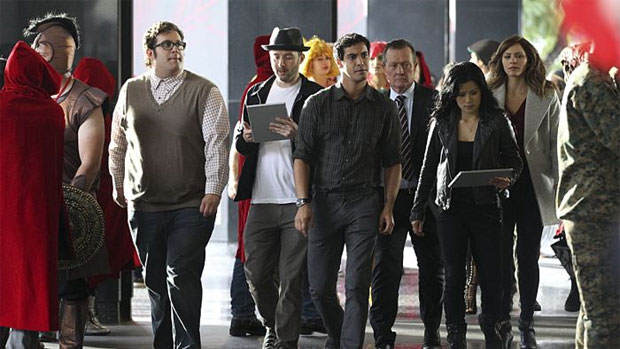 However the star of Scorpion are the quirky characters who at times seem quite socially inept but together make a great team thanks to Elyes Gabel, Eddie Kaye Thomas, Jadyn Wong, Ari Stidham, Katharine McPhee and Robert Patrick. If you love procedural dramas, Scorpion successfully ticks this box but offers something very unique and more importantly, quite enjoyable.
Great family viewing!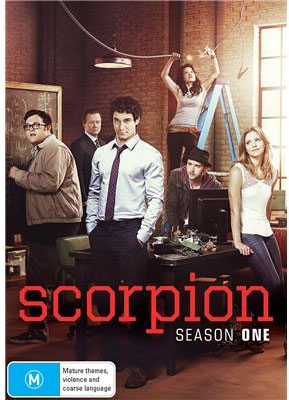 DVD Details
Actors – Elyes Gabel, Eddie Kaye Thomas, Jadyn Wong, Ari Stidham, Katharine McPhee, Robert Patrick
Film Genre – TV Action
Label – Universal Sony Pictures P/l
Audio – English (Dolby Digital 5.1)
Subtitles – English
Running Time – 880
Aspect Ratio – 1.78:1
Region Coding – 4
TV Standard – PAL
Rating – M
Year of Release – 2014
Primary Format – Movies/TV – DVD