TV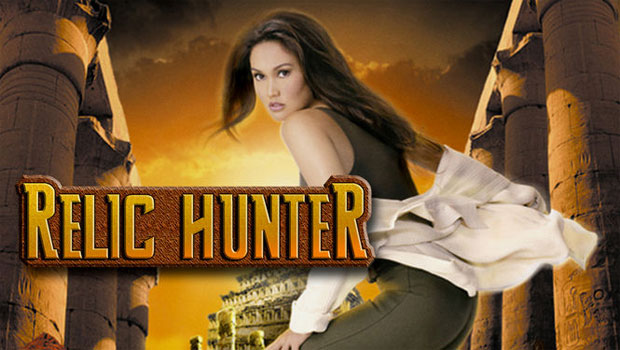 Published on November 11th, 2015 | by Tory Favro
Relic Hunter the Complete Collection Season 1 – 3 DVD Review
Summary: If you are a fan of Indiana Jones, then certainly try our Relic Hunter
Tia Carrere stars in Relic Hunter, seasons 1-3 from Via Vision Entertainment. For those who have not heard of the show, Carrere plays the role of a Tomb Raideresque character by the name of Dr Sydney Fox finding treasure throughout the world, and of course kicking butt along the way. Think of it as Indiana Jones with a smaller budget and a female lead and you will be on the way to a good time. She is also a professor and we do get to see her spend some time in that capacity.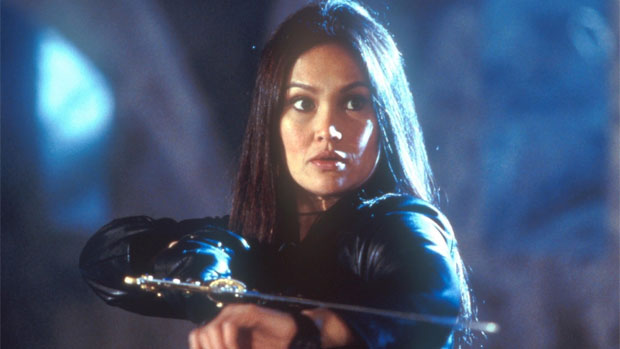 Relic Hunter is an enjoyable series despite some pretty dubious scripting and choreography. Sydney Fox is meant to be a martial arts expert and Tia plays this well. There are some issues with heavy telegraphing of punches and kicks that have been totally caught out on camera which takes a bit away from the show overall. It is a light hearted, fun series that is sure to take viewers away from whatever is going on in their own world for just a while.
However don't even think for a second that you will need to think to enjoy the show. It is highly predictable with very little in the way of storyline surprises. Even lines are guessable with the saving grace being that everyone is enjoying what they are doing, and the humour more than makes up for the shortcomings in other departments. There is a real chemistry between Fox and Nigel, her teaching assistant. The characters work really well together which makes for fun viewing.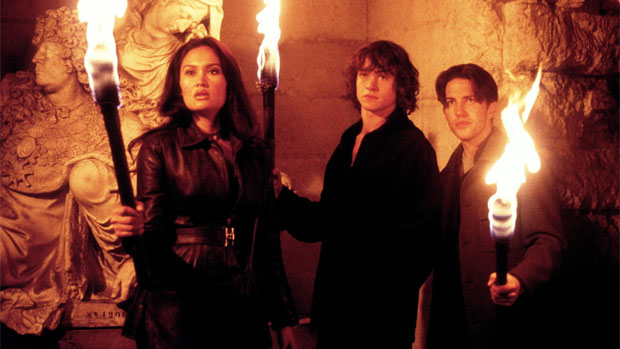 The entire setup is akin to Indiana Jones with the same irreverent style that is pervasive all the way through those movies. The mysteries that are solved take the viewer along for a new adventure all the time which does keep things interesting for most the time. The show is filmed well and looks good on the small screen. The audio was also nice and crisp with nothing to complain about.
I did not like the way this series was packaged. Too much packed into one container more or less with the feeling that the discs were not going to hold in place. I just think with the sheer volume of product that somehow it could have been done better. It's a small gripe but one that I do think is relevant considering there are three seasons included in this collection. All discs played well though and I had no issues on various players.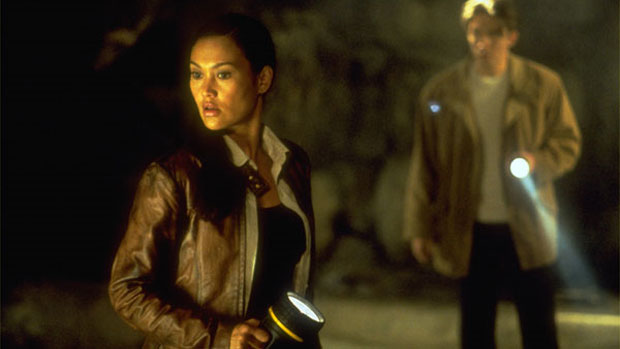 Final Thoughts?
If you are a fan of Indiana Jones, then certainly try this series out. I am very sure it will be a delight to watch. It does not take itself seriously which is sometimes refreshing when you've had a big day at work. It is a good series to kick back and enjoy without thinking too much about it all. As previously stated there are some nagging issues with fight sequences but for the most part if you take it all with a grain of salt, I am sure that you will enjoy it.
Season 1
Buddha's Bowl
Smoking Gun
The Headless Nun
Flag Day
Thank You Very Much
Diamond in the Rough
Transformation
Etched in Stone
The Book of Love
The Myth of the Maze
Irish Crown Affair
The Emperor's Bride
Afterlife and Death
Nine Lives
Affaire de Coeur
A Vanishing Art
A Good Year
The Last Knight
Love Letter
Possessed
Nothing But the Truth
Memories of Montmartre
Season 2
The Put Back
Dagger of Death
Last of the Mochicas
The Legend of the Lost
Fertile Ground
Gypsy Jigsaw
Three Rivers to Cross
Roman Holiday
Cross of Voodoo
Lost Contact
The Real Thing
M.I.A.
Out of the Past
Eyes of Toklamanee
Run Sydney Run
French Connection
Don't Go into the Woods
Midnight Flight
The Executioner's Mask
The Royal Ring
Set in Stone
Deadline
Season 3
Wages of Sydney
Mr. Right
Sydney at Ten
The Light of Truth
Treasure Island
Star of Nadir
Vampire's Kiss
Devil Doll
Incognito
All Choked Up
Warlock of Nu Theta Phi
Women Want to Know
Fire in the Sky
Hunting with the Enemy
Antianeirai
Under the Ice
Arthur's Cross
Faux Fox
Pandora's Box
The Warlord
Fountain of Youth
So Shall It Be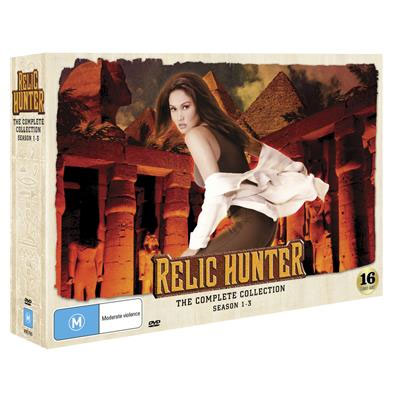 DVD Details
Actors – Tia Carrere
Film Genre – TV Action
Label – Via Vision Entertainment
Audio – English (Dobly Digital 2.0)
Running Time – 2816
Region Coding – 4
TV Standard – PAL
Rating – M
Year of Release – 1999
Primary Format – Movies/TV – DVD