Documentary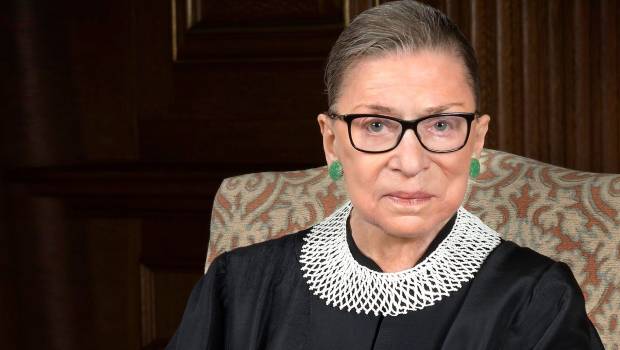 Published on January 2nd, 2019 | by Curtis Mayfield
RBG DVD Review
'I am eighty-four-years-old, and everyone wants to take a picture with me'. This quote sounds like the words of a pop culture icon such as Betty White. However, this sentiment comes from Ruth Bader Ginsburg, aka the Notorious R.B.G., who is the patriarchy's worst nightmare. The reason why RBG is a threat to the establishment is because she is a former lawyer turned Associate Justice of the Supreme Court who now fights for the rights of the disadvantaged. RBG is a well‑crafted documentary that does not break any new storytelling ground. Its fantastic subject matter though compensates for its generic approach.
On the surface, RBG is a tiny, soft spoken, nanna-type. Yet as this Julie Cohen and Betsy West-directed documentary unfolds we see how RBG's insane work ethic surpasses a twenty-year-old retail worker on Boxing Day. Witnessing Ginsberg's workout routine alone is tiring as the octogenarian starts her day with weights and push-ups, which is then followed by a full day of kicking arse in court. Sheesh! Watch this if you are trying to find motivation for that New Year's resolution.
RBG's insane work ethic is realised as we gather insights into her college years. She started at Cornell University and proceeded towards Harvard as one of the few female law students. Testimonials from her colleagues and adult children paint a picture of an extremely hardworking student. She studied, raised her children and supported her endearing husband, Martin D. Ginsburg. RBG had to copy notes for Martin when he was diagnosed with cancer and could not attend his classes.
The documentary outlines the gender equality cases that became the core of RBG's social crusades. The battle for equal benefits for women serving in the United States Air Force is one visual history lesson that stresses RBG as an important historical figure. It also makes the documentary pivotal in the era of the #MeToo movement and Time's Up. While the subject matter is depressing, it is hard to feel down when following somebody as composed and positive as RBG. It is especially 'punk rock' to see her change archaic laws that disadvantaged women, all with a sly smirk on her face.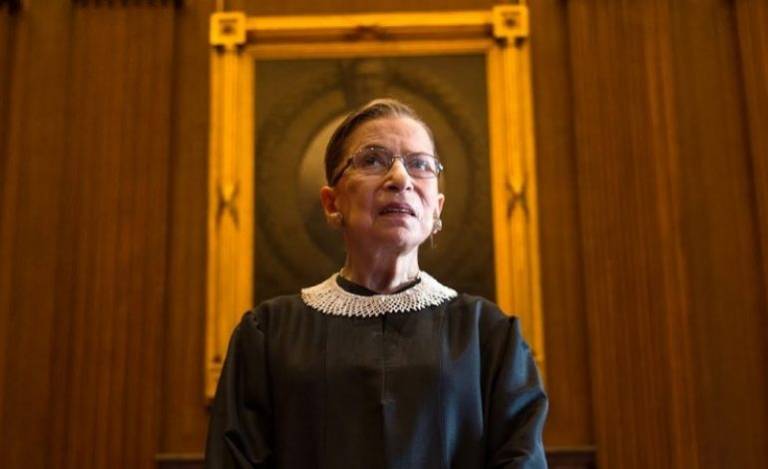 While RBG is the film's focus, she also shares the spotlight with other significant figures. For example, we see her working relationship with the late Antonin Scalia, who was a conservative and charismatic Associate Justice and often appeared in interviews alongside Ginsburg. It is quite endearing watching the two ideologically opposing sides joke playfully and have fun at each other's expense, especially in a time where US politics is more polarising than ever before.
The DVD and streaming release of RBG coincides with the biopic version of Ginsburg's life, On the Basis of Sex, which is releasing next month. However, it is doubtful that a dramatised version of a sweet and powerful person could match this measured and personalised approach to an important but perhaps underrated modern-day hero.
DVD Details
Director – Julie Cohen and Betsy West
Film Genre – Documentary/Biography
Label – Icon Films
Audio – Dolby Digital 5.1
Subtitles – English
Running Time – 97 minutes
Rating – PG
Year of Release – 2018
Primary Format – DVD
Summary: RBG is a well‑crafted documentary. Its fantastic subject matter compensates for its generic approach.