iOS Games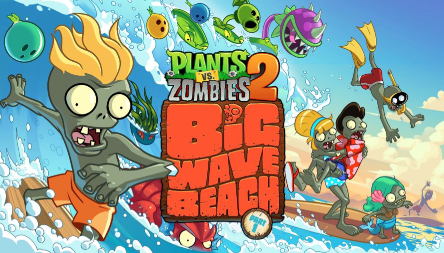 Published on October 15th, 2014 | by admin
PvZ2 Big Wave Beach is here!
Plants vs. Zombies™ 2 Big Wave Beach Part 1 is here! It's surf versus turf in 16 levels, with 4 fresh plants, including the return of everyone's favorite Plants vs. Zombies gourmand, Chomper! Grab a board and catch the latest zombie wave with 6 new zombies, including beachy-keen Bikini Zombie, scampi-fied Deep Sea Gargantuar, and the most beautiful imp of all, Mermaid Imp.
Then, get ready to roll in the all-new Bowling Bulb mini-game. The tides are always turning with dynamic high and low tide mechanics, so plant those Lily Pads and dive in! Check out the Dev Diary, here.   The Big Wave Beach update for Plants vs. Zombies 2 is available now on the App Store and Google Play.