Documentary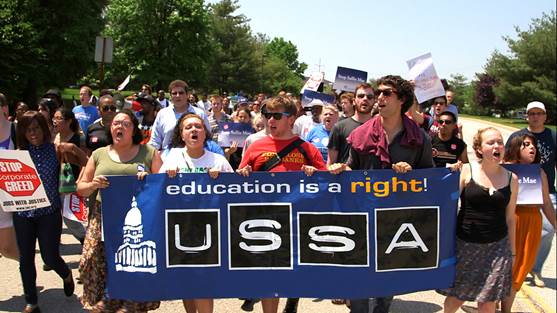 Published on September 17th, 2014 | by Admin
POWERFUL DOCUMENTARY ABOUT THE COST AND VALUE OF HIGHER EDUCATION
CNN Films' critically-acclaimed documentary about the American higher education system at a crisis point, arrives on Digital HD on 24th September, 2014 from Paramount Home Media Distribution in association with Participant Media. Director Andrew Rossi's (Page One: Inside the New York Times) hard-hitting documentary premiered at the Sundance Film Festival where it was nominated for the Grand Jury Prize.
As tuition spirals upward and student debt passes a trillion dollars, students and parents ask, "Is college worth the cost?" Rossi asks the critical question about the value of higher education, revealing how colleges have come to embrace a business model that often promotes expansion over quality learning. IVORY TOWER explores the current education crisis from the halls of Harvard, to community colleges,
to online learning, providing what the New York Times calls "an astonishingly thorough tour of the university landscape."
It is no secret that the Aussie system is fast moving in the direction of the US, and this film needs to be brought to the fore – it highlights where Australia and its tertiary system is potentially headed. It's a definite cause for concern in our country, and currently on the agenda for debate amongst students and politicians alike. This is an issue that won't go away- and there are grave and serious lessons to be learnt from what's happening in the United States.
A must-see for every parent and student facing the daunting task of selecting—and paying for—college, IVORY TOWER will be available to download or stream at all major digital stores.
Trailer: http://www.imdb.com/video/imdb/vi2799611161/