Drama
Published on September 5th, 2016 | by Admin
Pele Birth of a Legend DVD Review
Summary: Pele Birth of a Legend hits a goal on DVD in this heartwarming tale of rags to riches!
Pele Birth of a Legend is written and directed by brothers Jeff and Michael Zimbalis that tells the story of one of the world's greatest soccer players, Edson Arantes de Nascimento, better known and loved as Pele. Raised in poverty in Brazil, Pele Birth of a Legend follows a young Edson Arantes de Nascimento as we experience his heartfelt ups and downs from child to teenager. Ironically, the story ends in 1958 when Pele was just 17-years of age where he was part of the Brazilian soccer team and helped secure the World Cup thanks to his unorthodox skills and 'Ginga' style of football against Sweden.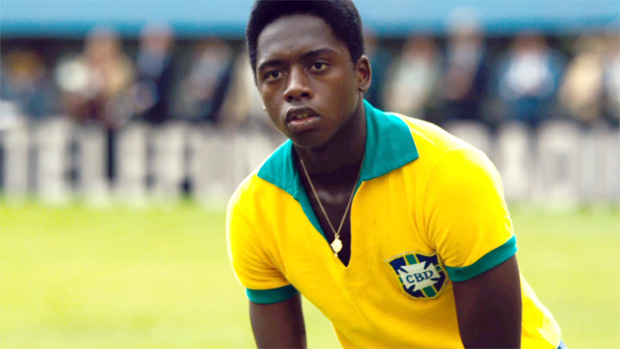 The story also has parallels to Slumdog Millionaire with its rags to riches themes and just like the aforementioned film, Pele Birth of a Legend is equally as powerful but in my opinion, probably more so because you can relate to Edson a little better due to him being one of the world's legendary soccer players. Although this is a drama based on a sporting legend, there's also some action, particularly on the football fields as you watch the actors and sporting stunt doubles do some amazing footwork while playing this international game, not to mention the Brazilian inspired soundtrack which adds to the atmosphere.
In terms of acting, the directors should be commended on the two young actors who play Pele that include the older soccer star (Kevin de Paula) and the younger version (Leonardo Lima Carvalho) who creates this very likeable character as you root for the underground. The film also stars Vincent D'Onofrio (Jurassic World) who plays Feola, a soccer coach with an attitude but a guiding force for the young Pele. For those keen viewers, they may even notice that the real-world Pele has a fun cameo in the film as well.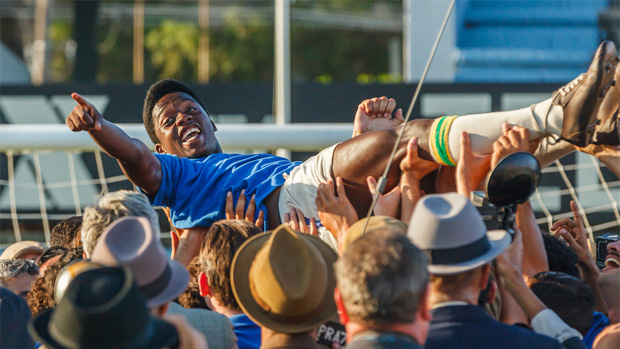 Final Thoughts?
In conclusion, Pele Birth of a Legend is a heart-warming tale about one of the world's greatest soccer plays as we are given a snapshot into his early life which set him towards becoming an international soccer player. Given his humble beginnings, I found this drama quite an insightful and enjoyable watch that also boasts some stunning cinematography and as mentioned, a brilliant soundtrack that really complements the story and the talents of all those involved. Pele Birth of a Legend is definitely a Goooooooooooooal!
DVD Details
Director – Jeff Zimbalist & Michael Zimbalist
Actors – Vincent D'Onofrio, Rodrigo Santoro, Colm Meaney, Diego Boneta, Seu Jorge, Kevin de Paula
Film Genre – Drama
Label – 20th Century Fox
Audio – English (Dolby Digital 5.1)
Running Time – 102
Aspect Ratio – 2.40:1
Region Coding – 4
TV Standard – PAL
Rating – M
Consumer Advice Line – Mature themes
Year of Release – 2016
Primary Format – Movies/TV – DVD