Comedy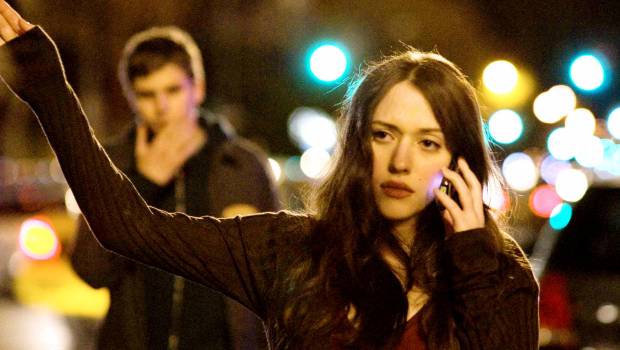 Published on June 20th, 2018 | by Natalie Salvo
Nick & Norah's Infinite Playlist Blu-ray Review
Summary: Nick & Norah's Infinite Playlist hits some high and low notes. It's a pleasing if contrived romp through the city that never sleeps.
Lionel Richie sang about the things that happened "All night long" but the film "Nick & Norah's Infinite Playlist" certainly got there. This is a pleasant little teen rom-com. It's one that certainly has its moments and while it can be a bit predictable and one-track at times, it's still enjoyable enough and just like listening to that song you've heard so many times before.
This film is adapted for the screen by Lorene Scafaria and is based on a novel by Rachel Cohn and David Levithan. It is directed by Peter Sollett and is your classic boy meets girl, boy losses girl and boy eventually wins said girl back story. In this case, the guy and gal are two awkward music nerds named Nick and Norah.
Michael Cera reprises his role as the sensitive nice guy he played in "Juno" and "Superbad" here in order to play the eponymous Nick. He is a guy who has recently been dumped by his gorgeous and superficial girlfriend, Tris (Alexis Dziena). She is a queen bee and popular mean girl around school. No surprises that she's also a frenemy of Norah's.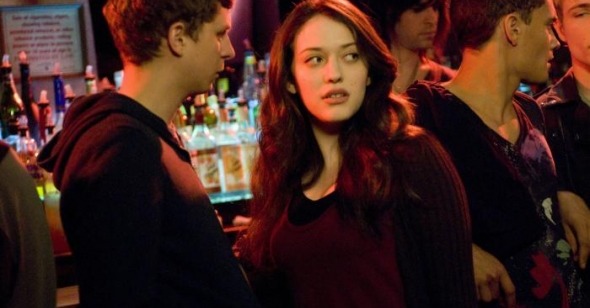 Kat Dennings ("The 40 Year Old Virgin") plays Norah. She is the daughter of a rich, music impresario. She enjoys Nick's mixtapes even though the pair haven't actually met just yet. She's also a good-looking girl in her own right but she's one of those stereotypes who doesn't realise she's actually beautiful. When she encounters Tris on a night out and is mocked by the latter over her single status; Norah asks Nick to be her pretend boyfriend. The ruse doesn't work but the two kids eventually spend the evening together chasing the location of a secret gig by their favourite band. Sparks fly.
Both leads have an easy chemistry. They also have friends who have tagged along for this night out of beautiful music (the soundtrack here is pretty special). Norah's buddy is a girl named Caroline (Ari Graynor) who drinks so much she's happy to retrieve bubble-gum from the bottom of a public toilet bowl that resembles the offending one in "Trainspotting." That part was absolutely gross rather than funny. Nick's friends meanwhile, are three members of his queer-core band. They play matchmakers for the night, which is a valiant-enough provided you don't think about it too hard.
This film is a feel-good one with some clever one-liners. It uses some clichés and contrivances but at the end of the day it's a pleasing romp and party in the city that never sleeps. "Nick & Norah's Infinite Playlist" is a quirky and warm teen film that hits some high and low notes. It's also what you'd get if John Hughes had ever set out to make the teenage equivalent of "High Fidelity."
Blu-ray Details
Director – Peter Sollett
Actors – Kat Dennings, Michael Cera
Film Genre – Comedy
Label – Shock
Audio – English (Dolby Digital 5.1)
Running Time – 90
Aspect Ratio – 1.78:1
Region Coding – B (Blu-Ray)
TV Standard – HD
Rating – M
Consumer Advice – Sexual references and coarse language
Year of Release – 2008
Primary Format – Movies/TV – Blu-Ray