TV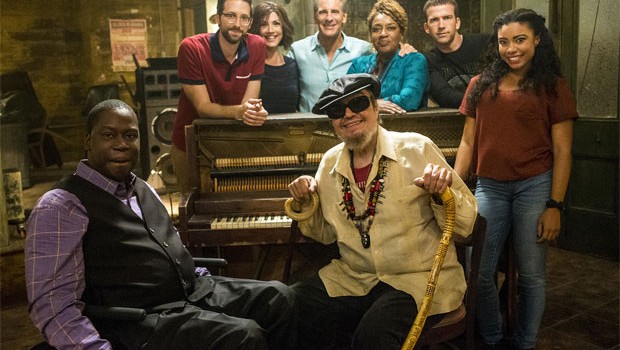 Published on November 15th, 2015 | by James Wright
NCIS New Orleans Season One DVD Review
Summary: NCIS New Orleans Season One on DVD rejuvenates the original NCIS series and dare I say is probably even better
From the original NCIS TV series comes New Orleans that is set in New Orleans which is created by Gary Glasberg (NCIS, Crossing Jordan) and stars Scott Bakula, Lucas Black and Zoe McLellan which shares similar themes to the original. However where the original is starting to get a little dated and at times repetitive, NCIS New Orleans is a much fresher series that successfully rejuvenates this franchise, particularly the location, the characters and the stories.
If you have never watched NCIS before, New Orleans has been dubbed as "procedural drama" which basically follows a similar formula in each episode that has the team investigating some crime and uses a certain processes in order to solve the problem. But where this does work is through the great onscreen chemistry between the actors, their interesting characters and the relatively realistic stories which even serves as a social commentary on modern life.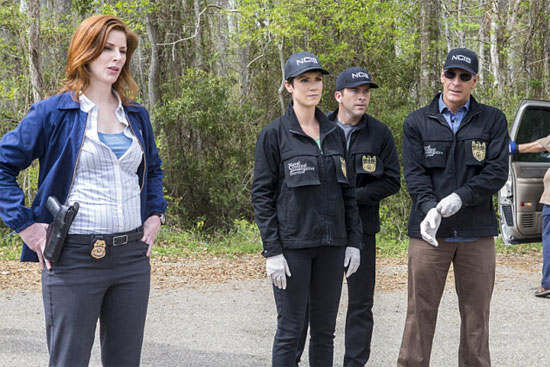 In relation to stories, NCIS or the Naval Criminal Investigative Services are a military team of investigators who attempt to thwart a variety of threats against the United States which can sometimes be life and death. Seeing them explore the case they have been given is quite gripping and does lead to some original TV.
On that note, the New Orleans team is led by the charismatic Senior Special Agent Dwayne Pride, aka King (Scott Bukula) with other agents, each with their own skillset such as Meredith Brody (Zoe Mclellan), Sebastian Lund (Rob Kerkovich), Christopher LaSalle (Lucas Black) and Dr. Loretta Wade (CCH Pounder). For all good TV series, characters bounce off each other quite well and the banter, camaraderie and differences really makes for good viewing.
This collection also features all 24 episodes from season that has an excellent creative team led by creator Gary Glasberg with some wonderful writers that not only create realistic characters but some riveting stories that at times looks like some Hollywood blockbuster.
Also, tThe series is not all about stopping the latest threat as there are some heart-warming moments, especially with the "special" episodes that revolve around holidays and gives the viewer a great snapshot into the minds and history of all the recurring characters. I must admit that seeing some of the behind the scenes of the characters (e.g. their personal lives) was at times as equally as interesting as some of the blockbuster action/drama stories.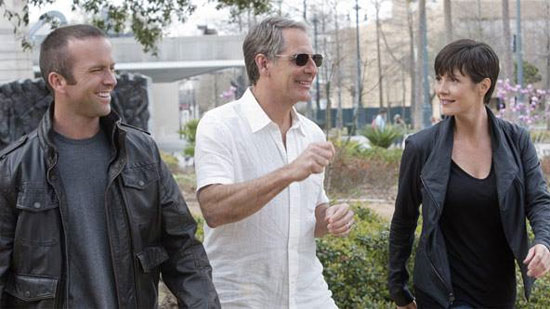 Episode Listing
Musician Heal Thyself
Carrier
Breaking Brig
The Recruits
It Happened Last Night
Master of Horror
Watch Over Me
Love Hurts
Chasing Ghosts
Stolen Valor
Baitfish
The Abyss
The Walking Dead
Careful what you wish for
Le Carnival de la Mort
My Brother's Keeper
More Now
The List
The Insider
Rock-a-bye-Baby
You'll Do
How much pain can you take?
My City
Video, Audio & Special Features

On DVD, NCIS New Orleans looks amazing that boasts excellent video quality which really highlights "New Orleans" thanks to the cinematography. It also features some great locations from New Orleans as well, which once again is highlighted on DVD thanks to its high production values. Audio is equally as impressive which boasts a Dolby Digital 5.1 track with good levels and also a great musical score.
Like most Paramount releases, NCIS New Orleans contains a whole wealth of features such as audio commentary, deleted scenes, featurettes and other bonuses that takes the viewer behind the scenes into the creation, its characters and the future of the series.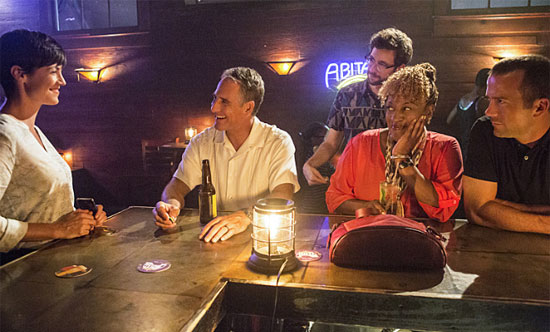 Final Thoughts?
If you're a fan of high quality drama then I could happily recommend NCIS New Orleans because it features strong writing, interesting characters and some gripping storylines that will have you glued to the TV set. Fans of NCIS will also appreciate a fresh look at the franchise and if you have never seen the original series, you can easily pick this series up from start to finish that may even want you to go back and check out the original.