TV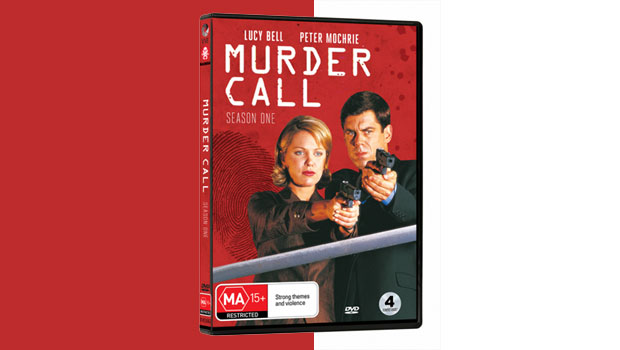 Published on June 27th, 2019 | by Belinda Morris
Murder Call – Season 1 DVD Review
Summary: A quirky Aussie homicide show that withstands the test of time.
This classic Australian TV series was created back in 1997 and has just been released on DVD.  With the exception of the haircuts and the "up-to-date" technology (I had to laugh when they were utilising video cassettes for recording crime scenes and the good ol' "brick" mobile phones!!) they use in solving their cases, this series would still be as relevant today as it was 22 years ago.  The acting certainly stands the test of time.  I certainly do not remember this series when I was a kid but still found it interesting to watch this long after the original release date.
This release features sixteen episodes which make up the entirety of Season 1.  There are no extras available, but it is still a good series to watch especially when the stories are not emotionally heavy.  With each episode being approximately 45 minutes long, this is a series that is value for money.
The series is developed on Jennifer Rowe's books about Tessa Vance (Suspect and Something Wicked).  Rowe would most notably be known for her involvement in the famous Australian TV series Blue Heelers.  There are certain similarities to Water Rats so you can see Rowe's influence in this production.  This is clearly a series that is about good Aussie drama, not about flashy effects and big budgets which are so prominent on television today.  The series is set in Sydney but it was nice to see that this was not always obvious in the episodes – it really has aimed at just being a show about the drama and really showing the grittier aspects of real life.
Rowe is heavily involved in the production of Murder Call which stars Lucy Bell as Tessa Vance and Peter Mochrie as her partner Steve Hayden.  The show focuses on the emotionally intense homicide Detective Vance and her tenacious murder solving skills with only her partner Detective Hayden to try and keep her in check.  Hayden is her polar opposite by mostly being laid-back and down-to-earth.  This relationship is one that leaves you wondering just what kind of relationship the partners really have and if something will eventuate in later series.
The pair are supported by four other regular cast members – Detective Senior Sergeant Lance Fisk (Geoff Morrell), Dr Imogene 'Tootsie' Soamses (Glenda Linscott), Constable Dee Suzeraine (Jennifer Kent) and head of department, Detective Inspector Malcolm Thorne (Gary Day).  Fisk seems to lead the crew when it comes to forensic investigations and seems to be on the over-controlling side when keeping the other team members in line, including regularly reminding Vance and Hayden to just worry about doing their jobs and leaving the forensic team to theirs.  Tootsie is the pathologist and butts heads with Fisk regularly while keeping quite a calm demeanour.  Poor Dee is the team member who is relegated to documenting and recording the team's actions.  She seems to be the weakest member in the team.  Finally, the boss of the team is Thorne.  He seems like the stereotypical policeman in that he regularly needs to keep his team in line and guiding them in focussing on their tasks in case solving but also in how to manage their emotions and tensions within the team.  He reminds me of a tough teacher – will nurture your strengths, help you develop as a person, but pull you into line if needed.
I enjoyed witnessing the growth of the characters and the relationships between the group.  Most of them had an episode that was particularly personal which always makes you wonder what they did wrong in another life, but these episodes really showed the dynamics and tolerance of the team.
All in all, this is a series that I enjoyed watching.  The wholesomeness of the storylines and acting was refreshing in an age where high octane action and big flashy budgets are prominent.  If the next three series were in the same vein, I look forward to seeing them all.
DVD Details
Actors – Lucy Bell, Peter Mochrie, Geoff Morrell, Glenda Linscott, Jennifer Kent, Gary Day
Film Genre – TV Drama
Label – Via Vision Entertainment
Audio – English, Dolby Digital 2.0 Stereo
Running Time – 720
Aspect ratio – 4:3
Region Coding – 4
Rating – MA15+
Consumer Advice – Strong themes and violence