Documentary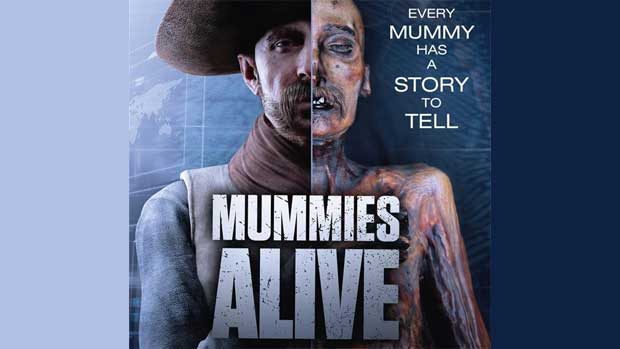 Published on May 25th, 2016 | by James Wright
Mummies Alive DVD Review
Summary: Mummies Alive is a brilliant and informative documentary!
This insightful documentary series showcases some of the world's most famous mummies and helps explore their mummification, including the life that they may have lived and how they died though virtual autopsies to help unleash the secrets of these cold cases. With state of the art animation, expert interviews, this well-produced documentary will have thoroughly engaged with the content as it explores six mummies from across the globe. Best of all, the mummies showcased in this documentary date back to just a hundred years of age to over five thousand year's old which gives an interesting snapshot across the ages and different cultures. There's even a Western Gunslinger mummy who is more a modern curiosity to a 2,000 year old Roman Soldier from the legendary city of Pompeii which makes Mummies Alive quite a diverse series.
The first episode is entitled Hero of Herculaneum which takes us back 2,000 years as it showcases a Roman solder mummy. In 1982, a Herculaneum boathouse was unearthed that was actually a mass grave for over 300 people. However the mystery here was that one of the mummified corpses was a heavy armoured man who was carrying ancient treasures. This episode helps shed some light on who this man may have been and why he was carrying not only ancient treasures but also weaponry. Following this episode is the Inca Maiden which is probably one of the most famous mummies to date as this 500-year old Inca girl dubbed 'The Maiden' looks like she was only frozen yesterday. This episodes explores her death also sheds some insight into the Incan civilization. This was probably my favourite episode given how recent her mummification was and how human-like she still looks.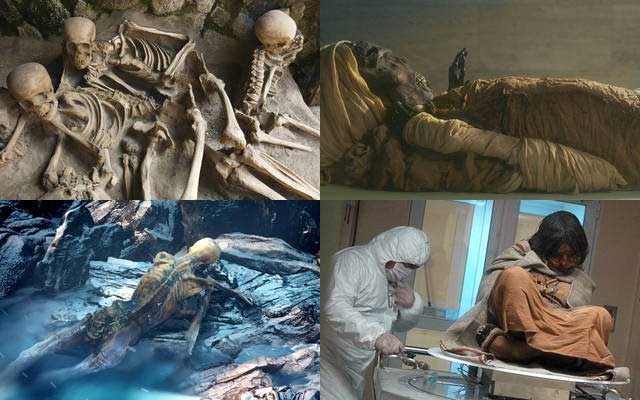 We also get a look into the 'classic pharaoh which revolves around the Cairo Museum's Royal Mummy Room with one mummy looking like a warrior due to his brutal death as his face was heavily damaged and his hands were contorted. This mummy is called Seqenenre Tao and this episodes goes into some specifics about how he may have died and considering he is over 3,000 years old, it's quite the mystery. Following this Egyptian mummy is Otzi the Iceman who was discovered in the Alps in 1991 and is believed to be over 5,300 years old. Amazingly this mummy was found in the furthest reaches of the Ötztal Alps which makes this episode feel like Neolithic CSI and explores this past and why he may have been on this mountain.
The fifth episode focuses around a mummy found in a bog in Ireland and due to the peat, the body is quite preserved and is found to be around 2,400 years old. The experts attempt to decipher who this man may have been as to whether he was a humble farmer or something more noble like a Druid, the evidence is collected and collated for a final theory. The last episode concentrates around the gunslinger mummy who was found with a very strange bullet hole, including fake blood and is more a modern curiosity than a mummy. Once again with interviews, re-enactments and computer graphics, the viewer is taken on an informative journey of Sylvester and who this cowboy may have been.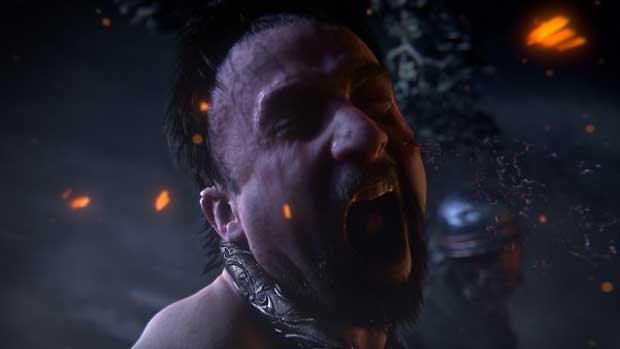 Final Thoughts?
If you're looking for a very insightful look into the world of mummies, than Mummies Alive (not to be mistaken with the children's cartoon) is the documentary for you. It's presented well on DVD with exceptional video and audio quality that contains just the right amount of information without it being overtly convoluted. Best of all, it offers a new insight into mummies and the various preservation techniques used, including nature that is nicely complimented with computer graphics, interviews and re-enactments.
Highly Recommended!