TV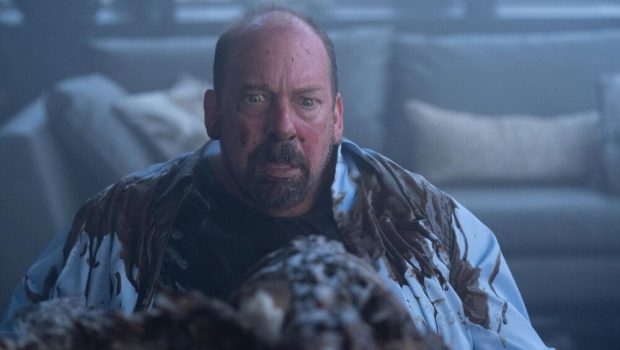 Published on July 11th, 2022 | by Tim Chuma
Monsterland – Season One Review
Summary: Barely even horor and not even a decent story to hold most of the episodes up. Go watch something else.
I have heard that there were several different horror anthology TV series but I had not heard of this one in particular and decided to check it out. Upon watching it I found out exactly why I had not heard any buzz around this one even from a lot of people I know enjoy and talk about horror movies and TV shows a lot online and in podcasts, it's a big wind up for not much pay off.
Sure it has horror themes but it takes so long to get to the point and the writing and characters are so poorly drawn that you give up waiting for something to happen as in "when are we going to get to the fireworks factory?" I swear I went and watched Day of the Dead straight after as a palate cleanser and bang! Hands out of the wall straight away! Things actually happen, there are stakes involved in a way that actually makes you care about the characters.
There is some bizarre commentary on poor people deserving all the bad things that happen to them and moral lessons so clunky you would expect they were taken from a kid's bible studies course. It is hard to do something original in horror these days but that doesn't mean you can be boring or lazy in trying to tell stories which is the biggest downfall of this series.
Everything is very dark and it seems to be shot on the cheap so even when things do happen you can't see what is really going on a lot of the time. I tried to watch all of one of the discs on my first watch through and got so annoyed with it after a couple of episodes I had to turn it off and just watch it one at a time.
I cannot recommend this at all even if you are a big fan of horror or bad movies as it is not even the fun type of bad it is just so bland and not interesting at all. One for the bargain bin, this is a hard pass.
Series details:
Director: Desiree Akhavan, Babak Anvari, Eagle Egilsson, Logan Kibens, Craig William Macneill, Nicolas Pesce, Kevin Phillips, Anne Sewitsky
Writer: Aalia Brown, Emily Kaczmarek, Mary Laws, Nathan Ballingrud (based on short story by), Scott Kosar, Wesley Strick
Starring: Kaitlyn Dever, Charlotte Cabell, Vivian Cabell, D. Dumebi Egbufor, Kayleigh Shuler, Erinn Anova, Adria Arjona, Charlie Tahan, Taylor Schilling, Kelly Marie Tran, Mike Colter, Nicole Beharie, Bill Camp, Hamish Linklater, Jonathan Tucker, Ben Rappaport, Roberta Colindrez, Joy Osmanski, Michael Hsu Rosen, Adepero Oduye
Length: 50min per episode, 8 episodes
Country: USA
Language: English
Genre: Horror, drama
Trailer