TV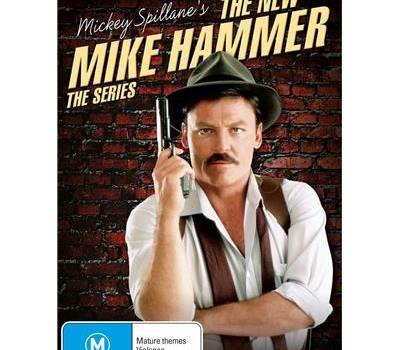 Published on December 26th, 2017 | by Rob Mammone
Mickey Spillane's The New Mike Hammer The Series DVD review
Summary: Hard boiled detective Mike Hammer cruises New York's mean streets dispensing two fisted justice while getting the dame at the end!
Two fisted Mike Hammer, the creation of writer Mickey Spillane, is the archetypical hard charging New York detective. Never one to shirk violence, the written Hammer is motivated by an intense urge for revenge, and an angry dismissal of the tedious legal process.
Adapted for television and starring Stacy Keach, this followup to the 1984 television series Mickey Spillane's Mike Hammer, is a slightly softer adaptation of the character. Keach retains the cynical no nonsense characterisation, but there is a certain sentimentality, manifesting itself in his interest in the female characters who appear in the show, which made it more palatable for network television.
Let's get the visuals out of the way. Apart from the television movies, Murder Me, Murder You and More Than Murder, which were shot on film and retain the expected cleaner visuals as a result, the episodes contained in this release are in poor condition. Soft and often muddy, with a palette that ranges from brown to grey, the overall quality of the visuals is very, very poor. While one can understand that the restoration budget for a niche release such as this would be small, one would've hoped that the producers could've sprung for some basic video clean up.
Another warning to watchers. The New Mike Hammer is the follow up to a previous season starring Keach that was derailed when he was sentenced to 9 months prison for smuggling drugs (ah, the 80s). When The New Mike Hammer series was commissioned, it was led off by a television movie, The Return of Mickey Spillane's Mike Hammer, which appears on disc 7. Also included on disc 7 is the made for tv movie Murder Takes It All, which came after the last episode of The New Mike Hammer. Proper positioning of these episodes would've reduced the confusion.
Given the above caveats, this is an entertaining series. Your reviewer remembers being enraptured by the series when it was on terrestrial television way back in the 1980s. Keach's world weary Hammer, quick with his fists and tongue, often falling for the nearest femme fatale, set in New York's grimy streets, was a heady brew, and retains a lot of its attraction and charm even today. In the hands of a lesser talent than Keach, the series formulaic structure would tire very, very quickly.
Apart from the series episodes and the two tv movies, there are no extras contained in this release. However, over the seven discs, there are many, many entertaining episodes to remind you what a harder edged detective series looks and feels like.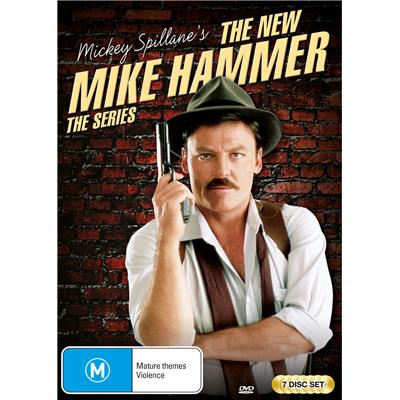 DVD Details
Actors – Stacy Keach, Lindsay Bloom, Don Stroud, Kent Williams
Film Genre – TV Crime
Label – Via Vision Entertainment
Audio – English (Dolby Digital 2.0)
Running Time – 1170
Aspect Ratio – 1.33:1
Region Coding – 4
TV Standard – PAL
Rating – M
Consumer Advice – Mature themes, violence
Year of Release – 1984
Primary Format – Movies/TV – DVD