TV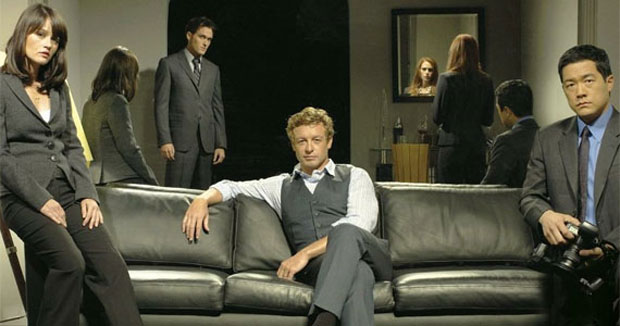 Published on October 26th, 2013 | by Admin
The Mentalist the Complete Fifth Season DVD Review
Title: The Mentalist the Complete Fifth Season
Distributor: Warner Bros
Running Time: 895 Minutes
Rating: M15+
Reviewer: Peter Bourke
This mega 5 disc release features all 22 episodes of the fifth season of The Mentalist which stars Australia's Simon Baker as California Bureau of Investigation (CBI) consultant Patrick Jane who is able to employ a variety of psychological tricks in order to "read" people's minds. Originally, Jane was a "celebrity psychic" but since then, we know that his skills are psychological in nature, however his own lies and disregard for policy and procedure has gotten him into a lot of trouble along the way.
After the shocking cliff-hanger of the previous season which saw Jane charged with a number of offences, he has now been cleared and has been called back to the CBI to help solve a variety of cases. However Jane has an ultimate goal which is to find the murderer known as Red John who was responsible for the brutal murder of his wife and daughter which forces him to walk a thin line between justice and breaking the law. The search for Red John is a common theme throughout The Mentalist which gets considerably heavier in this season, especially after one of his associates was captured in the previous season. Needless to say, it did not go according to plan.
Compared to the previous season, The Mentalist the Complete Fifth Season is much more grittier, especially as Jane followed the grisly clues of his arch-nemesis which is quite prevalent in this series. The final episode of season 5 is definitely the highlight of this current season as Jane finally creates a definitive list of suspects who could be Red John but unfortunately we need to wait until the next season.
The great aspect about The Mentalist are the characters themselves, especially Simon Baker as the main protagonist who successfully creates a realistic character who has been scarred by Red John. Joining Baker is the excellent Robin Tunney who plays Teresa Lisbon, his superior and is very tolerant about Jane due to his unique skill set, not to mention their up and down relationship. Lisbon's character also parallels Patrick as she has her own motivations. It's also great that the other characters such as Cho (Tim Kang) have more input into this season, especially about their private lives which does add an element of realism to this interesting crime drama.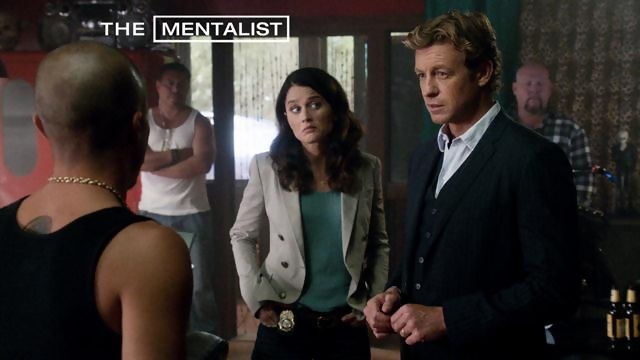 This current release also contains a handful of special features that include;
The Artistry of Action From Script to Screen as executive producers talk about the choreography between the stunt scenes
&
Arresting Excitement Keeping it Real with the CBI that is a great behind the scenes featurette following actors Tim Kang and Owain Yeoman as Police Technical Advisor Karl Sonnenberg help train the actors to "think like cops". This is probably one of the best special features that I have seen on a release for quite some time as it's quite insightful, especially seeing it from the perspective of the actors themselves.
Episode Listing
The Crimson Ticket
Devil's Cherry
Not One Red Cent
Blood Feud
Red Dawn
Cherry Picked
If It Bleeds, It Leads
Red Sails in the Sunset
Black Cherry
Panama Red
Days of Wine and Roses
Little Red Corvette
The Red Barn
Red in Tooth and Claw
Red Lacquer Nail Polish
There Will Be Blood
Red, White and Blue
Behind the Red Curtain
Red Letter Day
Red Velvet Cupcakes
Red and Itchy
Red John's Rules
Final Thoughts
All in all, The Mentalist the Complete Fifth Season is one of the highs of this TV series as you can almost see the resolution between Jane and his nemesis Red John. At times, it is frustratingly so but that's the beauty about this TV series, the tension and the trail of breadcrumbs that Jane follows as he attempts to solve a variety of crimes and find the killer of his family. The Mentalist is definitely one of the better crime dramas available and it's easy to see due to the high production values and great acting by all involved. Grab it while you can!