Wii U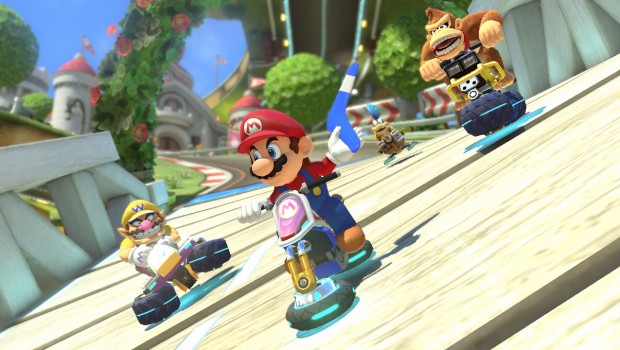 Published on November 20th, 2014 | by admin
Mario Kart 8 DLC Pack 1 Overview
Summary: For the first time ever, Nintendo has given Mario Kart players the chance to renew their love for Mario Kart 8 with the series' first paid DLC pack
Mario Kart 8 DLC Pack 1
Format – Nintendo Wii U
Genre – Racing
Rating – G
Game Developer – Nintendo EAD
Game Publisher – Nintendo
Reviewer – Scott Romeyn
For the first time ever, Nintendo has given Mario Kart players the chance to renew their love for Mario Kart 8 with the series' first paid DLC pack which was released last week. This pack introduces eight more tracks to the game which raises the track count from 32 to 40- now the most that any 3D Mario Kart game has ever had. More tracks aren't all that's new in this pack; it also adds four new vehicles and three new characters, making it well worth the $10 price tag.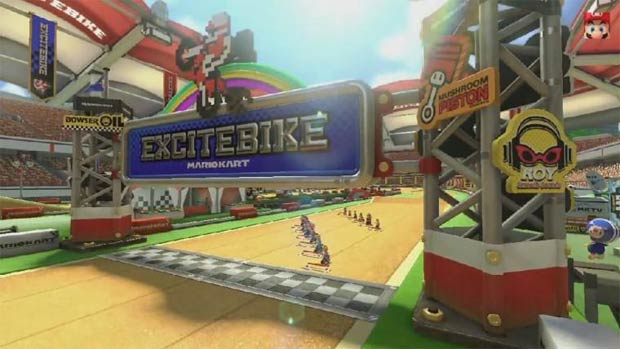 You should expect something a tad different than what you're used to- because most of the new tracks have something that changes how you play Mario Kart just a little bit to keep it fresh. There are three shout-outs to other Nintendo franchises. Excitebike Arena is a fairly straightforward track, with only two 180 degree turns with the straights between filled with obstacles like hills and mud puddles. The catch with this track is that you can never memorize how the obstacles are placed- the obstacles change each time you play, which is a refreshing and gives all racers a fair go. Mute City, inspired by F-Zero, is a full anti-gravity track with speed boosts placed almost everywhere. And there are no coins on this track – to improve your kart's speed you can drive along a recharge station on the left-hand side of the first turn which fills your coin gauge. Captain Falcon's signature vehicle, the Blue Falcon is included in kart form to add to the F-Zero experience.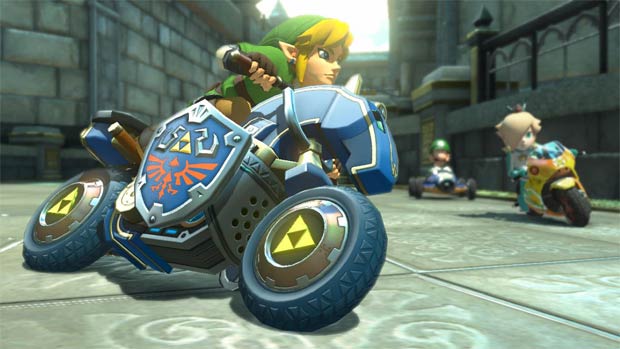 Hyrule Circuit converts the usual Mario Kart aesthetics into the world of Hyrule from The Legend of Zelda. Coins change to Rupees, Swoopers are now Keese, and Piranha Plants are now Deku Babas. There's even a well-hidden secret shortcut that only reveals itself if you hit three switches in succession as you drive through Hyrule Castle, in a style that mimics classic puzzles from the Zelda games. To top it all off Link himself is now a playable racer, making him the first character from another Nintendo series to be a playable racer! Link comes with a signature motorbike, the Master Cycle which packs plenty of horse power, boasting great speed and weight. The other two new characters- Tanooki Mario and Cat Peach are both the third variations of Mario and Peach following their baby forms and their metallic forms, so their inclusion in the DLC pack over fan preferred characters like Diddy Kong and King Boo is a questionable and a somewhat lazy move- but it's probably an attempt to promote Super Mario 3D World, with some of the new karts being obvious references to the game.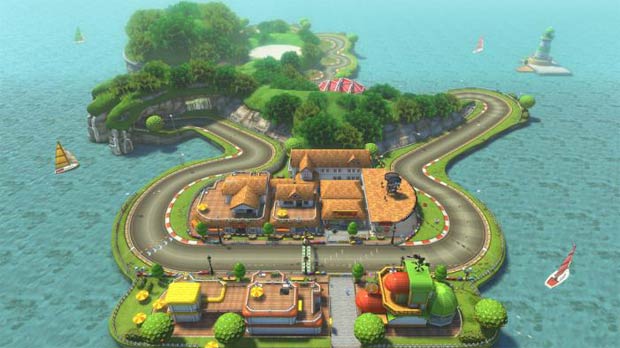 Three of the tracks in this DLC pack are making a return from past Mario Kart games. Yoshi Circuit is a popular track from Mario Kart: Double Dash shaped like a giant Yoshi which features an impressive high-definition upgrade. The original Rainbow Road from Super Mario Kart returns once more after reappearing in Mario Kart 7, but unfortunately it doesn't come with any major enhancements. Lastly, Wario's Gold Mine from Mario Kart Wii reappears for the first time with some interesting changes in track design, adding Mario Kart 8's exclusive anti-gravity feature to mix up an already frantic track. The remaining two tracks- Dragon Driftway and Ice Ice Outpost are fun tracks designed for those looking to hone their precision skills with steep curves and tricky shortcuts.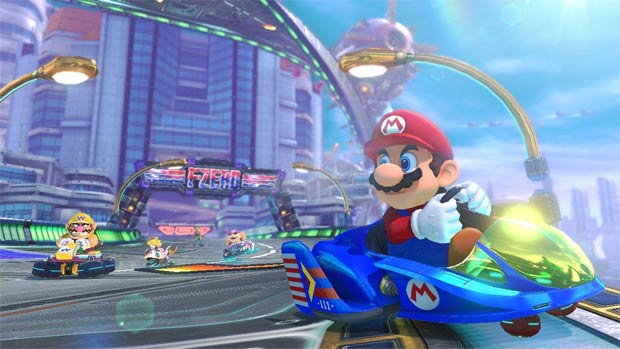 As a personal note I have to say that I really enjoy this new addition to Mario Kart 8. Even now, six months after the game's release I'm still finding myself playing it on a regular basis- so having some new courses to conquer is no problem with me- and it just makes my affection for the game that much greater. Granted, having yet another variation of Mario and Peach is a bit annoying, and the fact that this is the fourth time the original Rainbow Road has taken a track slot across eight Mario Kart games, but the tons of pros certainly outweigh the cons. This isn't like most DLC you see nowadays, where content is withheld from the game for the purpose of charging more money for it later- Mario Kart 8 was already a complete package, and for the developers to keep producing more content for the game after it was finished for a really cheap price is a simple reminder of how Nintendo cares about customer satisfaction.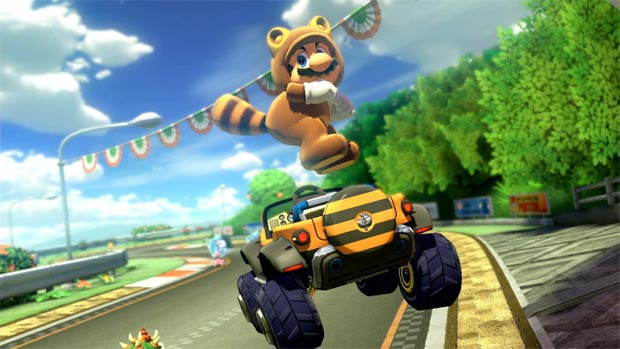 And this isn't the end for Mario Kart 8's DLC- this was just the first DLC pack. The second pack is due in May and includes another 8 courses, four vehicles and three more characters; Dry Bowser and Animal Crossing's Villager and Isabelle. By buying Pack 2 the same time you buy Pack 1, you'll save yourself $2 per pack, and will be treated to having access to nine colours of Yoshi and Shy Guy. From playing this DLC pack I know for sure that I'll be getting the next pack, and I highly recommend giving this one a whirl.