Wii U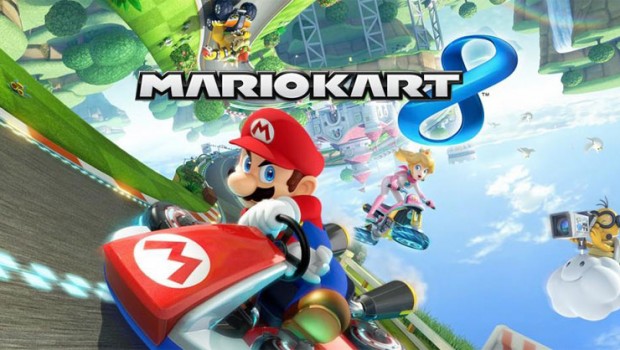 Published on April 28th, 2015 | by Scott Romeyn
Mario Kart 8 DLC Pack 2 Overview
Summary: Old tracks, new tracks, more characters, more vehicles. This new Mario Kart expansion has it all!
Last week, Nintendo released a new DLC pack for Mario Kart 8, finally giving the latest game in the series the title of the most content-packed Mario Kart in history. In this new pack we welcome back some old characters and courses while also finding an equal amount of new content including intruders from Animal Crossing, Villager and Isabelle, and another F-Zero tribute. Dry Bowser, who previously appeared in Mario Kart Wii as the most difficult to obtain racer, is now back in the game and much easier to obtain. So fasten your seatbelts, fire up your Wii U and break out your copy of Mario Kart 8 because it's time for another lap.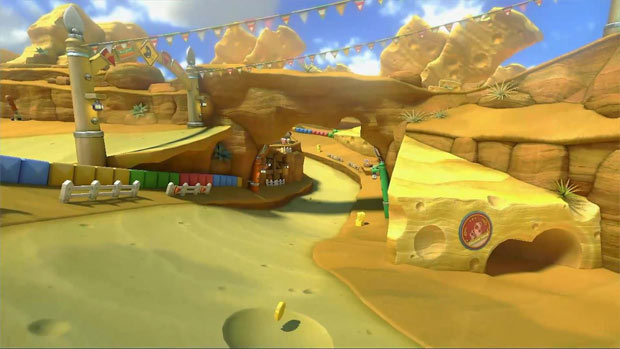 Two courses from Mario Kart: Super Circuit are included in this DLC pack. While taking the old track layouts of Cheese Land and Ribbon Road, the courses themselves have been completely remodelled look great, and are easily mistakable for brand new tracks. Cheese Land's redesign adds new obstacles, new shortcuts and of course, it's packed with all sorts of cheesy puns. Ribbon Road is given a completely new and stellar toy set aesthetic with crazy levels of detail in the backgrounds. Mario Kart 8 remains a visual masterpiece even a year after its release. Ribbon Road has adapted extremely well to new game play mechanics that are prominent in this generation's Mario Kart.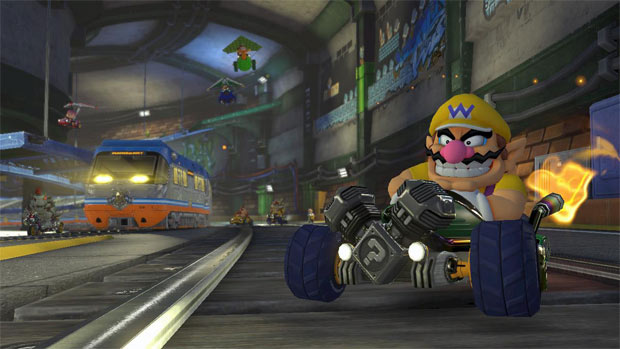 The other two remade courses are much more faithful to their original incarnations. Baby Park is an icon of Mario Kart: Double Dash, with pure simplicity turning the game on its head for a maniacal and blatantly unbalanced array of stray items bouncing every which way. This version restrains the chaos a tad by erecting a wall between the track's two parallel roads, but the inclusion of zero-gravity physics also mix things up enough to make it worth a revisit. Koopa City from Mario Kart 7 has also made a comeback. The track doesn't seem to have changed all that much, but the upgrade to high definition is a plus.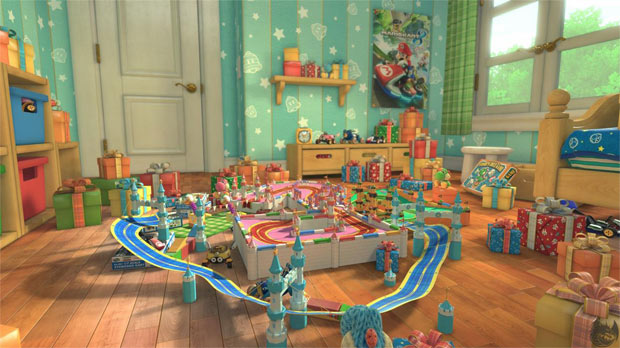 For the brand new courses, we have two original tracks and two based on other Nintendo IP. Since the theme of this pack is Animal Crossing, the most notable course is the one based on the series itself. The Animal Crossing course is to this pack what Hyrule Circuit is to the first DLC pack. It still functions just like Mario Kart, but it's more authentic to the Animal Crossing world. Animal Crossing's seasonal changes are referenced with four track variants based on each season, intelligently making subtle changes like ramp placement, autumn bushes, and snow each time you play. If you take a good look at the coins on the track you'll see that they're emblazoned with a Star, instead of being standard Mario coins. Big Blue is a single-lap downhill course based on the track from F-Zero, re-using similar assets from the Mute City course from the first DLC pack.
The remaining two courses, Wild Woods and Super Bell Subway are original and are much more traditional Mario Kart courses. Despite the low price of the DLC, these tracks are just as exciting and fresh as the default courses in the base game. Wild Woods has you driving both up and down a giant tree in a swamp with flowing rivers and a multiple pathway or two. Super Bell Subway is a fun detour through an underground train station, making you race amongst the subway trains with plenty of high speed thrills.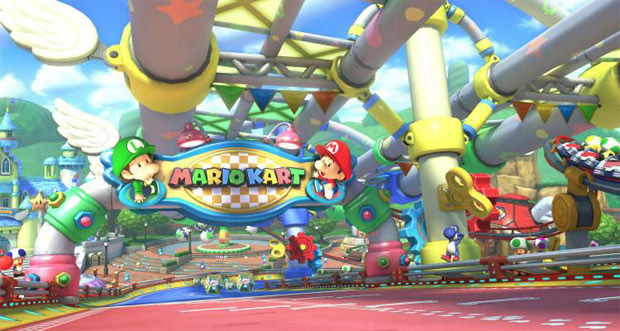 There's really no arguing with the visual appeal of Mario Kart 8- it's still the best looking Mario game we've ever seen, and at 60 frames per second it's extremely easy on the eyes. The new tracks, karts and characters are clearly no exception. Once again, we're met with recordings of a live big band orchestra that sounds fantastic. The original compositions in this DLC pack aren't as inspired or lively as many of Mario Kart 8's other musical delights this time around, but rearranged versions of classic Mario Kart pieces by an actual orchestra is an epic novelty. Well, except for Koopa City. It seems to use the same synthesized arrangement from Mario Kart 7.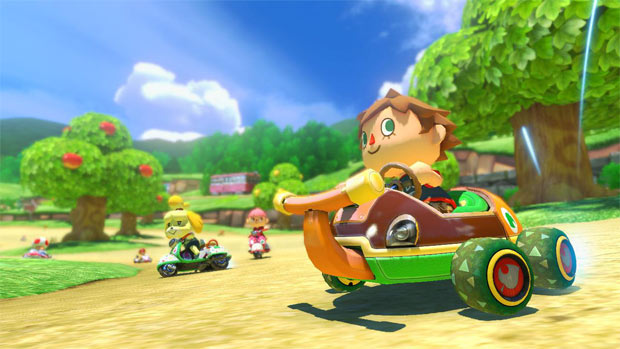 It feels great to have more new courses to play in Mario Kart 8. It's a demonstration of Nintendo getting DLC right. This DLC release coincides with a free update which adds a 200cc mode to the game, which is insane. It gets even more playtime out of a game to be able to re-experience it in multiple ways at once. It's not an essential requirement of Mario Kart 8 to have more content than what was already provided, but its DLC offerings are still a must-have.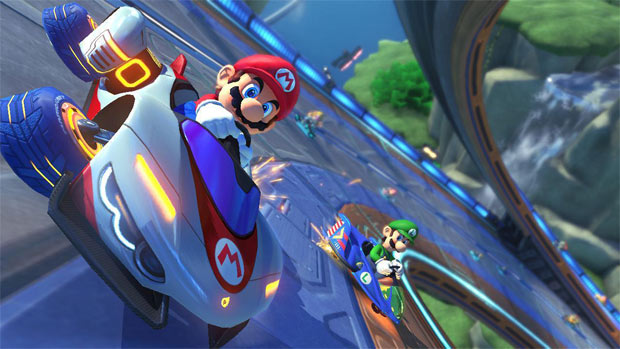 Mario Kart 8 DLC Pack 2 Overview
Primary Format – Games – Nintendo Wii U
Game Genre – Racing
Rating – G
Game Developer – Nintendo EAD
Game Publisher – Nintendo
Reviewer – Scott Romeyn