iOS Games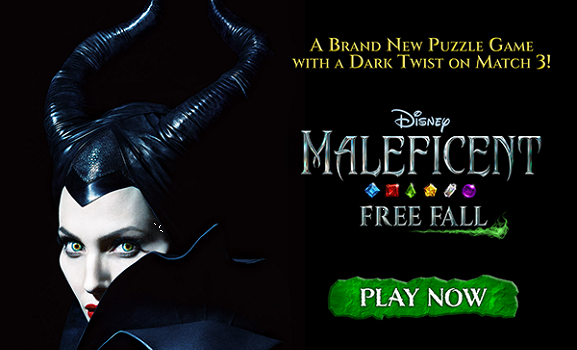 Published on May 21st, 2014 | by Admin
Maleficent Free Fall :: Now available in Australia and New Zealand for iOS, Android and Windows Device
Disney's "Maleficent Free Fall" Brings a Wicked Spin to Match-3 Gaming
This week, Disney Interactive launches Maleficent Free Fall, a free-to-play puzzle adventure for iOS, Android and Windows Devices. Inspired by Disney's upcoming live-action film Maleficent coming to cinemas in Australia and New Zealand on May 29, Maleficent Free Fall takes players on an exhilarating and wicked match-3 journey.
As players conquer each challenging puzzle, they will unlock new stages, objectives and mysterious surprises. Players can cast Maleficent's magic to instantly vanish gemstones or rearrange the board with Maleficent's raven, Diaval.
Key features include:
Switch and slide the board of enchanted gemstones to create matches of 3 or more while triggering cascading combos and conquering objectives
Discover mysterious surprises throughout the journey, like unlocking Maleficent's raven, Diaval
Use unique power-ups like Maleficent's staff or her powerful wings
Maleficent Free Fall is now available for free on the App Store at http://di.sn/rXU, Google Play athttp://di.sn/pXV, Windows Phone at http://di.sn/gcY and Windows Store at http://di.sn/ecg.