TV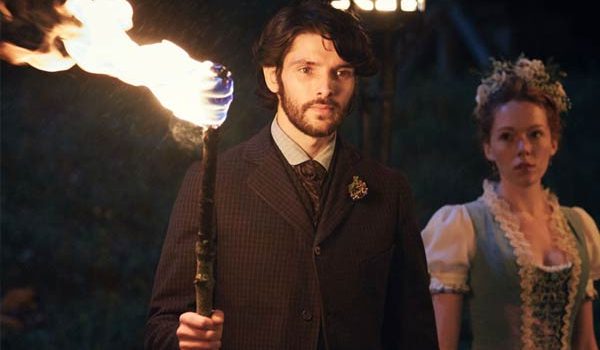 Published on November 1st, 2016 | by admin
The Living and the Dead DVD Review
Summary: The Living and the Dead is an interesting ghostly drama that unfortunately ends a little prematurely
This BBC supernatural thriller is set in the town of Shepzoy in 19th century England and revolves around the Appleby family. The main stars of The Living and the Dead is Colin Morgan and Charlotte Spencer who play Nathan and Charlotte Appleby who have decided to leave London after the death of Nathan's mother. Nathan is also a psychologist who leads the couple back to his family home in Shepzoy and Charlotte is a photographer. However their peaceful life in Shepzoy is about to be turned upside down when encounter spirits from the other side.
Created by Ashley Pharoah and Matthew Graham, The Living and the Dead use an age old formula to help push this TV series along with overarching themes plus a 'villain' of the week which generally means something from the "other" side. I also like how the two protagonist of this series attempt to decipher these ghostly encounters with one being from more skeptical and the other more down to earth. It does create some interesting dynamics and plot points as this series progresses, especially from a supernatural perspective. I also enjoyed that it's more of a thriller opposed to a horror that definitely keeps it a much more grounded and dare I say… realistic story.
However one issue with season one of The Living and the Dead is that unfortunately it finished with season one only so some of your questions may never be answered which is a shame because it's well cast, written and boasts some wonderful cinematography that gives the show that true Gothic atmosphere. So just when you get into the heart of this show, it ends a little too prematurely as you want to know more about this sleepy town with its own dark secrets, both in the world of the living and the dead.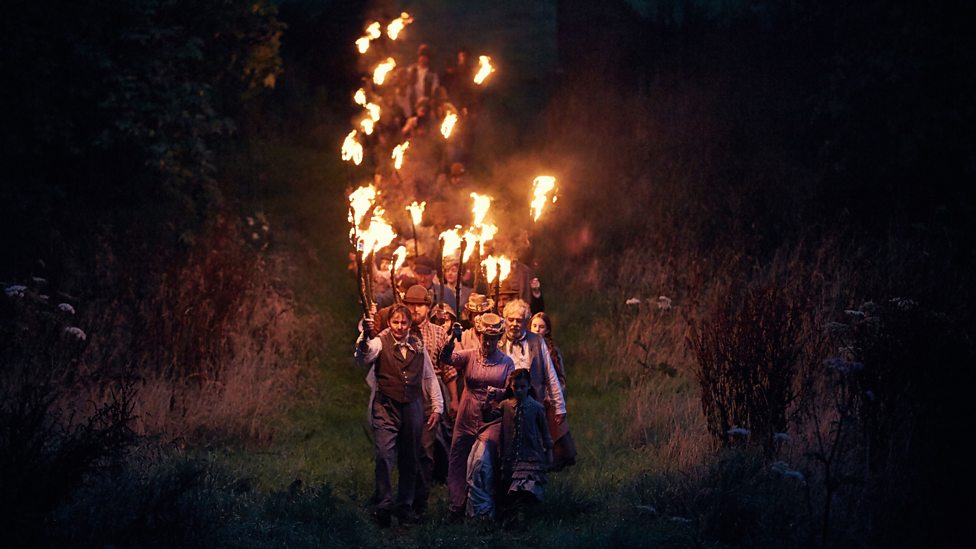 Special Features:
The Making of The Living and The Dead
Shepzoy
Behind The Scenes
Final Thoughts?

The Living and the Dead is a fun supernatural drama that links back to those classic stories of yesteryear. Unlike something like Penny Dreadful, The Living and the Dead is a much more grounded experience and equally as enjoyable. It's well presented on DVD with some memorable tales of woe, great world building and interesting characters. So if you want a few hours of escapism, The Living and the Dead may be right up your alley, especially the mystery that surrounds the sleepy and quaint town of  Shepzoy seen through the eyes of a formal local and a newcomer.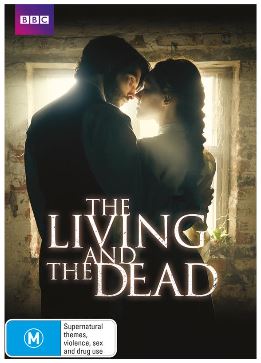 DVD Details
Actors – Colin Morgan, Charlotte Spencer, Malcolm Storry, Kerrie Hayes, Nicholas Woodeson, Tallulah Rose Haddon
Film Genre – TV Horror
Label – BBC
Audio – English (Dolby Digital 2.0)
Subtitles – English
Running Time – 350
Aspect Ratio – 1.78:1
Region Coding – 4
TV Standard – PAL
Rating – M
Consumer Advice – Supernatural thems, violence, sex and drug use
Year of Release – 2016
Primary Format – Movies/TV – DVD