Comedy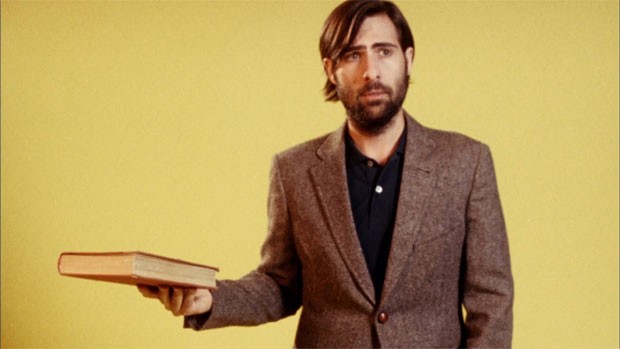 Published on November 9th, 2015 | by Natalie Salvo
Listen Up Philip DVD Review
Summary: "Listen Up Philip" is an ambitious, quirky and brave film and while most people know a "Philip" with a suffocating ego, spending an entire movie with him is an entirely different story.
We all know someone like the main character in "Listen Up Philip". The star is a self-absorbed egoist who is trying at the best of times. So to dedicate an entire film to him and his exploits can make for uncomfortable and tedious viewing to say the least. This story is also a plainly pretentious one but it does have some moments where its quirky, comedic style will make you laugh.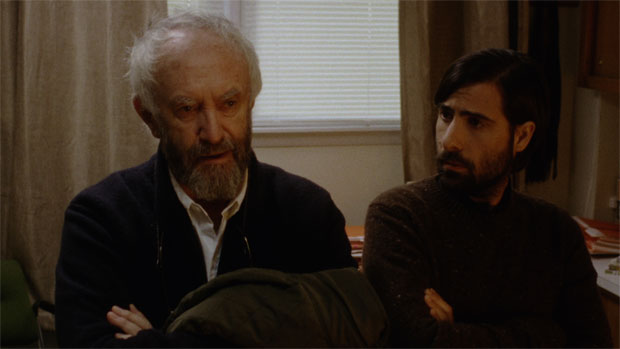 "Listen Up Philip" is the third feature from writer and director, Alex Ross Perry. The latter has clearly been schooled by the likes of Woody Allen and curmudgeon, Philip Roth, to name just two. This film is a bohemian comedy/drama/character study with a light jazz soundtrack. It also shares a sensibility with Allen and Roth's style of anxious thinking.
The titular Philip Lewis Friedman (played brilliantly by Jason Schwartzman) is a narcissist and snooty writer. He enjoyed great success with his debut novel but his follow-up one looks like it could suffer from "second album syndrome". At the very least it looks like it will be the recipient of a bad review from an important publication. So the insecure Philip makes an impulsive decision to forego all participation in press interviews and coverage. He instead decides to accept an invitation to country New York to spend time with a person that appreciates his "talent".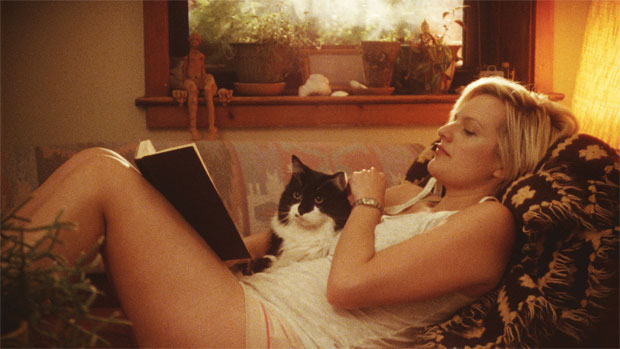 Philip ditches his long-suffering and talented photographer girlfriend (the gorgeous Elisabeth Moss ("Mad Men")) and settles in a cabin with his new mentor, Ike Zimmerman (Jonathan Pryce). The new tutor is a bitter and jaded writer who is just like Philip, only a few decades older and more successful. The two bring out the worst in each other, they're insufferable and arrogant. And Philip becomes even more clueless and annoying when he has to reduce himself to teaching creative writing at a university in order to maintain his cash flow. Naturally, Philip's abandoned girlfriend wakes up to his wicked ways, dumping him and buying herself a cat.
This film has a retro feel to it from the choice of font in the titles to the softly-lit video that is shot on grainy, hand-held 16mm cameras. The props and Philip's choice of tweed jacket also lend it an old feeling. It means that the film often feels like a seventies comedy even though there are moments of black and dry humour. There is also a rather obtrusive narrator (Eric Bogosian) who is often the most insightful character of them all.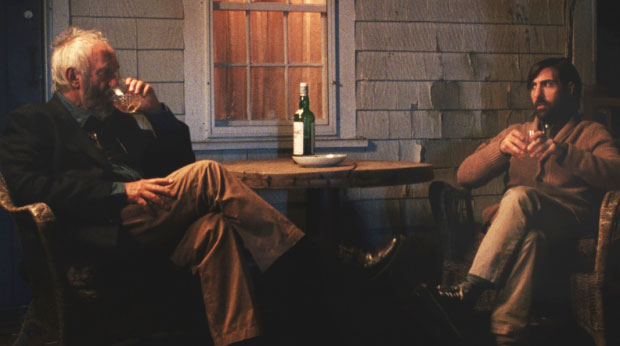 "Listen Up Philip" is an ambitious, quirky and brave film. It throws curveballs by changing the perspectives of the main character at times and it asks the viewer to emotionally invest in perhaps two of the most unlikable people to ever grace the screen. It's at times an endurance test to say the least. At the end of the day most people probably known a Philip or an Ike and can appreciate the satirical look at their suffocating egos and pretentiousness, but whether you'd want to spend an entire movie with them is an entirely different story.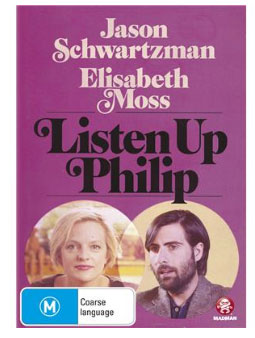 DVD Details
Director – Alex Ross Perry
Actors – Jason Schwartzman, Elisabeth Moss, Krysten Ritter, Joséphine de La Baume, Jonathan Pryce, Jess Weixler
Film Genre – Comedy
Label – Madman Entertainment
Audio – English (Dobly Digital 5.1)
Running Time – 104
Region Coding – 4
TV Standard – PAL
Rating – M
Year of Release – 2014
Primary Format – Movies/TV – DVD