iOS Games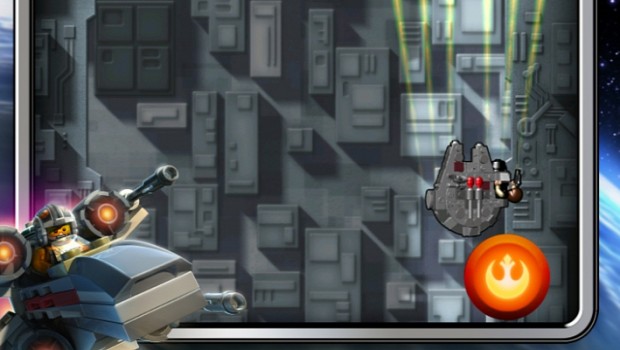 Published on February 3rd, 2014 | by Admin
LEGO Star Wars: Microfighters For iOS Now Available
Get ready to blast your way through space!  Warner Bros. Interactive Entertainment, TT Games, LucasArts and The LEGO Group today announced the release of LEGO® Star Wars™: Microfighters, for iPhone, iPad and iPod touch devices, bringing the classic space and ground battles of the Clone Wars and Galactic Civil War to your fingertips.   Players can fly for the Rebellion and Galactic Republic, or turn to the dark side to play as the Empire and Separatists.
LEGO Star Wars: Microfighters allows players to pilot any one of six Star Wars Microfighters to blast enemies, destroy terrain, and collect studs.  Choose from an array of iconic Microfighters, such as the X-wing, Star Destroyer, the Millennium Falcon, and more.  Players will be able to experience 18 action-packed levels spread over four famous planets, Endor, Yavin, Hoth and Geonosis, while engaging and blasting over 35 enemies with this downloadable app.
Developed by TT Games, LEGO Star Wars: Microfighters for iOS, based on the LEGO Star Wars: Microfighters toy line, is now available for $.99 from the App Store for the iPad, iPhone and iPod touch devices.