TV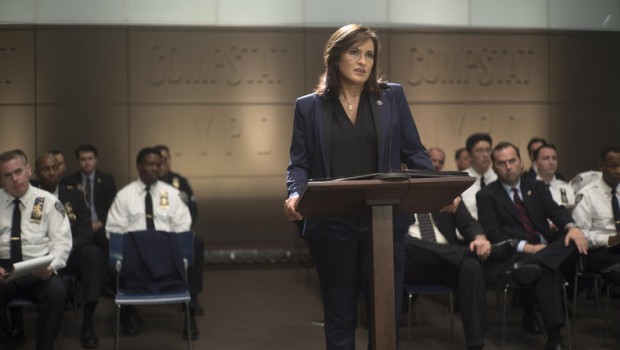 Published on October 20th, 2015 | by admin
Law & Order: SVU Season 16 – November 12
Universal Sony Pictures Home Entertainment is releasing Law & Order: Special Victims Unit Season 16 – available to own on DVD from November 12, 2015.
Televisions longest running primetime drama Law & Order: Special Victims Unit is back and better than ever in its compelling 16th season. Created by legendary Emmy Award® winning producer Dick Wolf (Law & Order, Chicago Fire & P.D) and starring Primetime Emmy Award® winner, Mariska Hargitay (Lake Placid, The Advocate's Devil), New York's finest detectives continue to serve justice to the most sinister criminals for the most heinous crimes. Redefining police procedural and legal drama genre with its hard-hitting and emotional storylines.
This season features a multitude of powerful guest stars including Marcia Cross (Desperate Housewives, Bringing Up Bobby), Peter Gallagher (The OC, Covert Affairs) and Andre Braugher (Brooklyn Nine-Nine, Salt). Also returning this season are cast favourites Danny Pino (Burn Notice, Cold Case), Raúl Esparza (Hannibal, A Gifted Man) and Ice-T (30 Rock, Once Upon a Time in Brooklyn).
Now in charge of the elite group of NYPD detectives at SVU, Sgt. Olivia Benson (Hargitay) finds herself juggling work and motherhood when she becomes baby Noah's foster mother after his mother is tragically killed. Meanwhile, Detective Amaro (Pino) is put in an uncomfortable situation after his estranged father is accused of hitting his bride the night before their wedding. Sgt. Benson and ADA Barba (Esparza) make it their mission to take down Johnny D (Charles Halford, Constantine, True Detective) for sex trafficking, rape, assault and kidnapping in an intense courtroom battle that could change the lives of Sgt. Benson and the whole team.
Featuring a combination of thrilling storylines, complex cases and a riveting mix of drama and justice, each episode is inspired by true stories. Featuring unmissable crossover events from the high-octane series Chicago Fire and Chicago PD.