Drama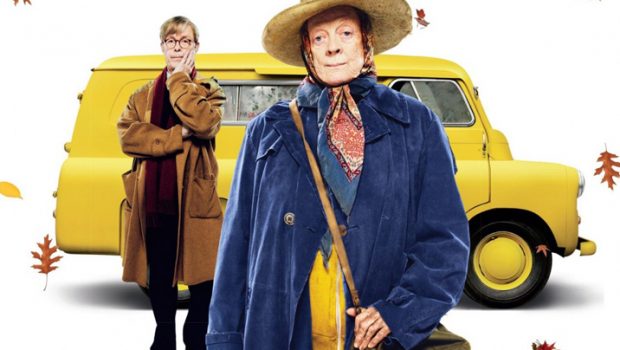 Published on May 9th, 2016 | by Admin
Lady In The Van
Universal Sony Pictures Home Entertainment is releasing Lady In The Van – available to own on Blu-ray™ with UltraViolet, DVD & Digital from June 9, 2016.
She came for three weeks but stayed for 15 years. Based on the true story of the unlikely friendship between iconic writer ALAN BENNETT and the very singular Miss Shepherd, two-time Academy Award winner and Golden Globe nominee MAGGIE SMITH (Downton Abbey) delivers a marvelous performance in The Lady In The Van.
Smith breathes life into the erratic Miss Shepherd of uncertain origins whose wayward tendencies finds her 'temporarily' parking her van in playwright, Bennett's suburban London driveway. What begins as a begrudged favour, becomes a poignant relationship that will change both their lives as Miss Shepherd stubbornly takes up residence on the street with her feisty attitude and smelly cordon of plastic bags.
Her cranky presence baffles neighbours, who are forced to adopt her in their lives and endure her quirks. From her irritable outbursts, to her loud fervent prayers, and flying down the street in her wheelchair with glee, Shepherd clutches to life as best she can, bringing you with her along the way.
Bizarre, fascinating and a total delight so rare in movies today, acclaimed director NICHOLAS HYTNER (The History Boys) offers hilarious insight into the very real life of Miss Shepherd and her friendship with Bennett in this rare and touching portrait.
With the screenplay inspired by Bennett's personal memoirs, see what earned Smith her Golden Globe nomination for The Lady In The Van.