Documentary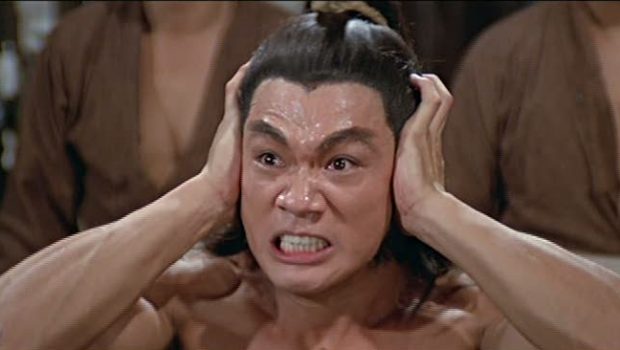 Published on November 20th, 2019 | by Tim Chuma
Iron Fists and Kung Fu Kicks (2019) DVD Review
Summary: The history of kung fu movies and their impact on wider culture explored.
I was looking forward to this documentary as I have been a fan of Hong Kong cinema and Kung Fu movies for a long time. I would not call myself an expert but I have had a site on them for almost 20 years. For a long time I did not know anyone else I could talk about them with, which is why I set up the site and the only other person I knew who had a movie review site said I should put them on my own site.
I had not heard of the director before and he is not on any of the discussion groups I am on even the one that actual film makers and writers read and post to. Some of the people interviewed in the documentary are though and that's the main thing.
The documentary starts around the time of the riots in Hong Kong in the 1960s which is eerily prescient. The anger from society carried over into the cinema of the time and more violent cinema from Shaw Brothers studio was a result.
I would say about the first 25% of the film is about Shaw Brothers. It could have easily been a documentary on its own.
As they say in the film the studio was focussed on making money and they were so successful in the 60s and 70s they were not used to being told no and were slow to change. Their subsequent rejection of both Bruce Lee and Jackie Chan was a result of this. They did try and change in the 80s towards the end of their run with some ground breaking works such as Demon of the Lute and the Boxers Omen but by then it was too late.
After Bruce Lee became famous there were was a flood of Brucesploitation movies and also a ton of Kung Fu films screened in Times Square "There were two genres: kung fu and porn!" Having a cheap form of entertainment easily accessible to young African American youth meant it became very popular amongst them and a lot of the films started screening in double bills with Blaxploitation titles. I wish they had have shown something from the Last Dragon as the theatre scene from that movie is on point.
The influence of the movies on hip hop and breakdancing is explored by one of the artists saying they studied the movies to learn the moves. The original Shaw Brothers movies were operas and comedies. There is a Journey to the West series of movies from the 60s were Pigsy sings about having "waist and shoulder pain".
They did mention the films of Chang Cheh and had an appearance from one of the Five Venoms. It was very manly and the role of women was almost non-existent in his films which was quite different from Cheng Pei-pei's work.
Cynthia Rothrock was a welcome addition to the film and I have seen both Yes Madam and Royal Warriors on the big screen. I had not heard of the one with the aliens. She and Richard Norton talked about how tough the stunt work in Hong Kong movies was.
Sammo Hung being hit by a car in Panty Hose Hero gets a mention as does the infamous car stunt with the little girl in Fatal Termination.
The transition into the star-based rather than film based movies with Golden Harvest is covered with the rise of Jackie Chan. No Stephen Chow though which is strange since he is a huge star in Asia (there is a very short clip of Forbidden City Cop.)
The handover in 1997 and the Asian financial crisis of the late 90s is covered and led to a lot of talent going over to Hollywood to find work. What truly brought Kung Fu into the mainstream is Yuen Woo Ping's work on the Matrix film as he said he had to train the stars to fight for real.
There is a worldwide reach of Kung Fu reflected in countries that had their own martial arts styles releasing movies that had a big impact such as Ong Bak and the Raid.
I had not heard of them, but an Australian production team RackaRacka from Adelaide apparently makes a bunch of martial arts movies on Youtube.
The final movie covered is the Kung Fu movie shot in Uganda that they hope will inspire people who grew up in the same circumstances to make their own movies.
While it covers a lot of ground in a short amount of time, I thought the documentary was very informative and I found out stuff I did not even know after more than 20 years of watching Hong Kong cinema. Well worth picking up if you have any interest in this genre at all.
DVD Details
Director: Serge Ou
Featuring: Cheng Pei-pei, Sammo Hung, Cynthia Rothrock, Richard Norton, Billy Blanks, Brian Trenchard-Smith, JuJu Chan, Jessica Henwick, Mike Leeder, Don "The Dragon" Wilson, Michael Jai-White and many more