Comedy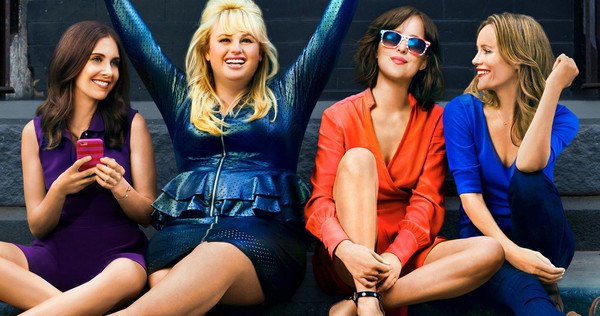 Published on June 4th, 2016 | by Natalie Salvo
How To Be Single DVD Review
Summary: "How To Be Single" is a confused film about identity where it's unsure whether it wants to be a sassy and empowering rom-com or just play into the clichés perpetuated by modern society.
"How To Be Single" should be renamed, "Single White Female" or "Straight White Female". The film is an episodic one about four single heterosexual pals in New York City (does this sound familiar?) It's an unoriginal film that isn't excellent but it's also not as bad as you'd expect.
The film was written Abby Kohn, Marc Silverstein and Dana Fox and it shares a certain style and feel to the group's other works ("He's Just Not That Into You" and "Valentine's Day"). The story is actually an adaptation of a novel written by "Sex In The City" writer, Liz Tuccillo, meaning comparisons between the two seem inevitable. But "How To Be Single" also tries to tackle some new dating phenomena (emojis, internet dating) while ignoring others (Tinder). At its heart it tries to answer the question of why people always tell their life stories through their relationships while presenting four independent women at work, rest and play and a lot of the time it seems to show said women pursuing either a relationship or a casual hook-up (or the kinds of things it was supposed to be rallying against!)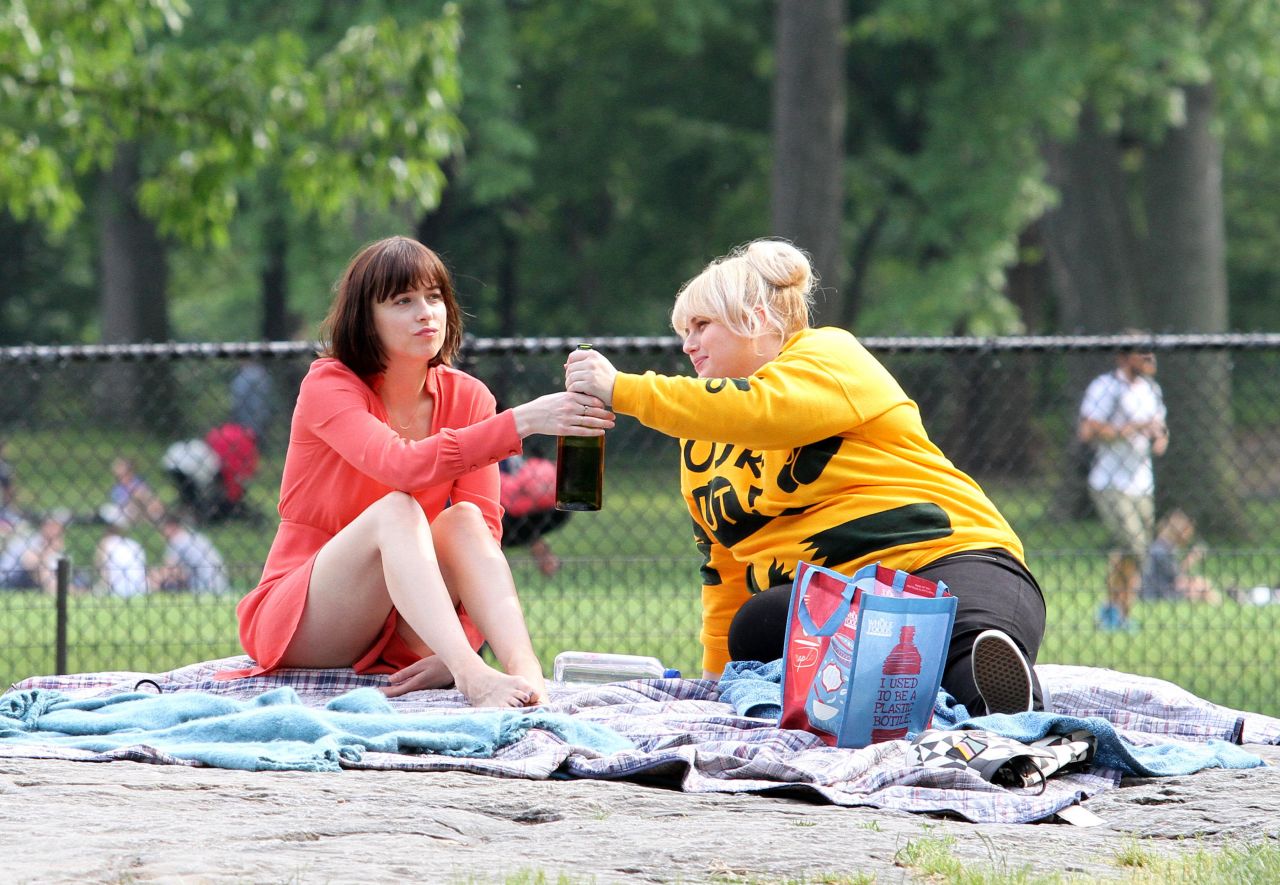 Dakota Johnson from "Fifty Shades of Grey" stars as Alice, a girl that was restless in her long-term relationship with the man she met at university. She tells her boyfriend that the pair should take a break in order for her to do some soul-searching. Except that this journey of self-discovery actually involves being taken under the wing of an obnoxious and drunken hedonist (Rebel Wilson at her most irritating). The latter's character is like SITC's Samantha on steroids and while she does offer some brutal advice here, often the context is all wrong because she is too over-the-top and ridiculous to really matter. (I'm sure we'd all love to work at a legal firm where you can arrive three and a half hours late and introduce the new girl to the office environment by showing her all the best places for a snog or a shag).
Alice's sister's story is actually a lot more interesting. Meg (a sweet, Leslie Mann) is working as a doctor delivering babies but she does not want a child of her own. One day she changes her mind and decides that she needs to have a baby stat and she will go down the IVF route. This story could have been a touching drama between the two sisters but instead it is too lightweight and trying too hard to be funny in other parts. Lucy (Alison Brie) has nothing to do with the other girls but she is an online dating obsessive who often finds herself in the company of a womanising bartender (Anders Holm) because she resorts to pinching Wi-Fi in the bar downstairs from her apartment. The special features on the DVD are disappointing and include only some deleted scenes.
Final Thoughts?
"How To Be Single" is a film about identity but it's a little unsure about what it actually wants to be. It can't decide whether it wants to empower women or play into the cliché-ridden status quo of society- or whether it wants to be fun and comedic or make some serious, social points. In trying to be so much it often fails to do anything really well. It means it's pleasant but ultimately a forgettable chick flick. In all, this unoriginal, straight and conventional rom-com could have been sassy and clever but instead feels like a second-rate "Sex In The City" where the big in this big apple is the overwhelming number of characters, plots and themes.
DVD Details
Director – Christian Ditter
Actors – Dakota Johnson, Rebel Wilson, Jr. Damon Wayans, Anders Holm, Alison Brie, Nicholas Braun, Jake Lacy, Leslie Mann
Film Genre – Comedy
Label – Roadshow
Audio – English (Dolby Digital 5.1)
Subtitles – English
Running Time – 115
Region Coding – 4
TV Standard – PAL
Rating – M
Year of Release – 2016
Primary Format – Movies/TV – DVD