Drama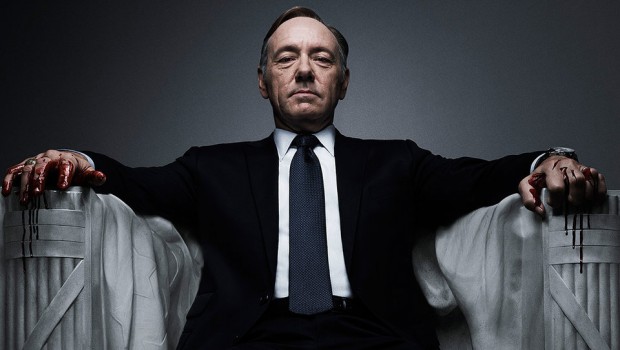 Published on April 17th, 2014 | by admin
House of Cards: The Complete Second Season – June 17, 2014
Universal Sony Pictures Home Entertainment is releasing House of Cards: The Complete Second Season – available to own on Blu-rayTM, DVD and Digital with UltraVioletTM from June 17, 2014.
The highly anticipated and critically acclaimed political drama, HOUSE OF CARDS: THE COMPLETE SECOND SEASON, produced by Media Rights Capital, arrives on Blu-ray, DVD & DIGITAL with UltraVioletTM, June 17 from Universal Sony Pictures Home Entertainment Australia.
The series returns with two-time Academy Award® winner Kevin Spacey (American Beauty, Best Actor in a Leading Role, 1999; The Usual Suspects, Best Actor in a Supporting Role; 1995) as the newly appointed Vice President of the United States, along with Robin Wright, this year's Golden Globe® winner for her role as his wife, Claire Underwood (Best Performance by an Actress in a Television Series – Drama). This series continues to sizzle with intensity as the ruthless Underwoods stop at nothing to climb the political food chain.
All 13 episodes will be available on four-disc Blu-ray and four-disc DVD in stunning collectible packaging (JB HiFi and Sanity only) along with five bonus featurettes. "Two Houses" explores the differences between the classic '90s British mini-series, as well as the history of how this project came together.  "Table Read" gives a behind-the-scenes look at table reads cut together with the actual scenes from the show, demonstrating how the scene changes from script to screen. "Direct Address" focuses on the way Francis talks directly to viewers, breaking the 4th wall, and the differences between how it's done in the original show versus how it is used in this series.  "Politics for Politics Sake" explores the universal themes of the show, including relationships and power, not just politics.  Finally, in "Line of Succession," fans can get a closer look at the creative process that goes into producing an episode.