iOS Games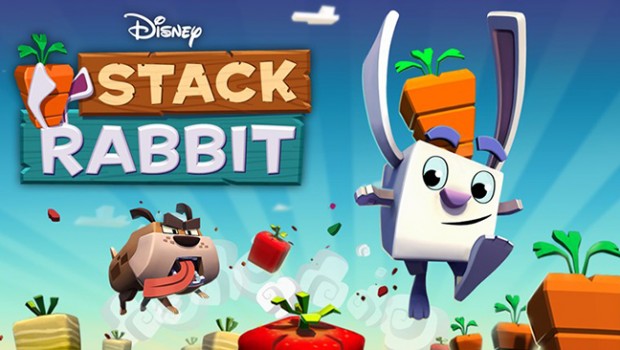 Published on November 1st, 2013 | by Admin
Hop Into "Stack Rabbit" the New Original Puzzle Game From the Creators of "Where's My Water?"
Disney Interactive Brings Innovative Free to Play Matching Game to Mobile Devices
Disney Interactive today announced the launch of Stack Rabbit, an original brain-teasing puzzle game, from the team that created the #1 smash hit Where's My Water?  Now available for free on the App Store, Amazon App Store, Google Play, and Windows Store, fans can hop in and play as Ben the Rabbit to stack and match veggies through more than 65 challenging puzzles.
Players follow the story of Ben the Rabbit, a peaceful, veggie-thieving bunny, as his world is turned upside down when his sister goes on vacation leaving him to babysit her restless bunny children. With a bounty of bouncing bunnies to feed, Ben must sneak into the nearby farm and steal enough veggies to feed the kids while watching out for the guard dog Max.
In this innovative take on the matching genre, players can become a stack-master by using new power-ups such as Crop Dusters, Bunny Cannons, and Lightning Veggies to solve the puzzles and complete each level. While solving puzzles, players need to beware not to stack their veggies too high or they will wake Max and lose all the food they have collected!
Key Features
·      Play as Ben the Rabbit on living puzzle boards, where veggies grow back as they are stacked.
·      More than 65 new puzzles to solve through recipe creations, tricky stacking challenges and fast-paced chase levels.
·      Story-based gameplay with new, original, characters and innovative twists on the puzzle genre.
·      Players can connect to Facebook, see their friends' progress in the game map and gift special items.
Players can pick up Stack Rabbit now on the App Store http://di.sn/hMh , Google Play http://di.sn/tH4 ,Windows Storehttp://di.sn/iN4 and soon on the Amazon app store!
To view the trailer please visit http://di.sn/bLk