TV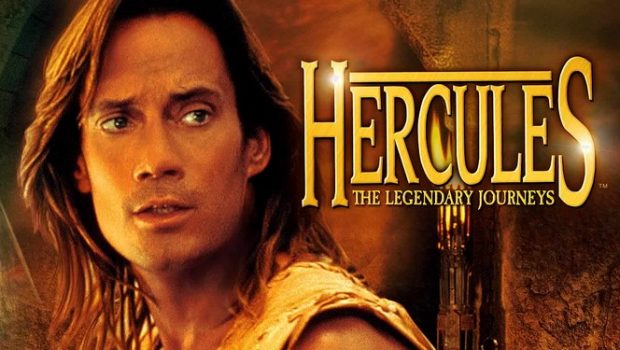 Published on September 2nd, 2016 | by James Wright
Hercules: The Legendary Journeys – The Anthology Collection Review
Summary: Hercules: The Legendary Journeys - The Anthology Collection is a must have to any Herc and Iolaus fan. It's classic Raimi TV!
It's finally here and wait for it… Long ago… In a time of myth and legend, when ancient gods plagued man with suffering only one man dared to challenge their power. Hercules! <cue music> Collecting the entire six seasons of Hercules: The Legendary Journeys in one accessible anthology collection, viewers can once again follow the amazing and sometimes highly amusing adventures of the powerful and charismatic half-god Hercules (Kevin Sorbo) who was the son of Zeus.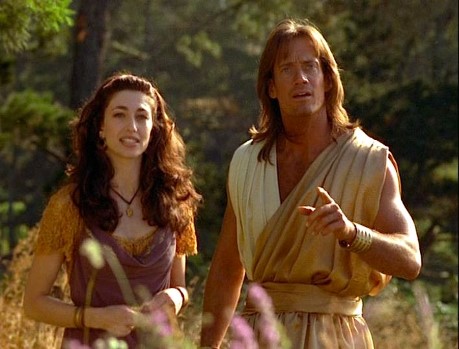 Along with his sidekick Iolaus (Michael Hurst) they travel the lands both near and far in an attempt to make the world of Ancient Greece a safer place from those meddling gods (especially his wicked step mother Hera), monsters and those wishing to hurt the humble denizens of this time.
With that said, this anthology collection boasts 40 discs with a whopping running time of 5705 minutes which is around 95 hours of classic television. Add in a wealth of special features and you have everything you need to thoroughly enjoy this amazing release from Via Vision Entertainment. Although this collection is aimed at the fan, those who love classic TV series or more importantly over the top entertainment will thoroughly enjoy the stories captured by Hercules: The Legendary Journeys with larger than life heroes and villains with stories that will leave you craving more.
Given that, this release is over 21 years old and as a result, some elements may be a little clichéd, politically incorrect and even slightly embarrassing at times but that's also what made this series so great. This series also spinned another even more popular series that starred Lucy Lawless as Xena the Warrior Princess who of course does guest star in Hercules, along with her sidekick Gabrielle (Renee O'Connor). Other notable actors in the series include Bruce Campbell as the 'heroic' Autolycus who was the King of Thieves, Kevin Smith as the fight first ask questions later God of War Ares and Alexandra Tydings who played the beautiful but ditzy Aphrodite.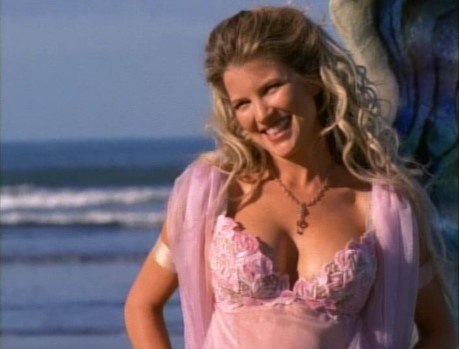 The series was also shot in New Zealand which of course looked nothing like Ancient Greece but the cinematography was quite impressive and definitely showcased the countryside of this part of the world. Furthermore, the series was also produced  by Sam Raimi whose humble beginnings in Hercules rocketed him into Hollywood with films such as Spider-Man, The Grudge and TV series like Ash vs Evil Dead and Zombie Road Kill.
Needless to say, Hercules was a huge success in 1995 because it managed to produce six enjoyable seasons of the son of Zeus (his dad couldn't keep his godly hands off women) with its enjoyable stories filled with humour, wonder and some quite decent special effects for its time. Looking at the special effects now does seem dated but it still brought back some great memories of Hercules and Iolaus righting the wrongs of Ancient Greece. Another cool feature of this series is that Michael Hurst even headlined a few of the episodes when Kevin was unavailable. You would think that these episodes would be mediocre like those flashback episodes but in actual fact, they were still just as enjoyable.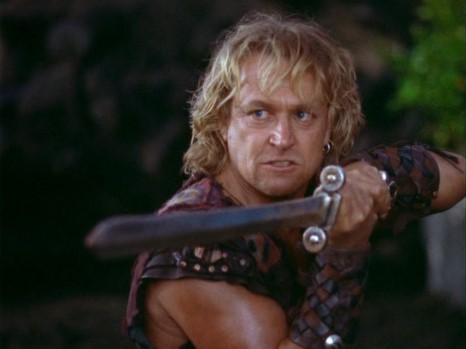 Part of the success of Hercules was its lead Kevin Sorbo who was an all-round nice guy that with his looks and charisma helped create a very likeable character. Then you have Michael Hurst as his buddy Iolaus who was almost half the size of Sorbo but added to the bromance between both characters which of course was a major highlight of their adventures.
Another amusing aspect of Hercules was its timelines because sometimes it felt like it was Ancient Greece, whereas other times it felt like it was one thousand years later (did someone say Norse Gods?) but its sister TV series Xena made this even worse, however in an enjoyable way thankfully. With that in mind, Hercules did start off slightly darker with its stories but as it progressed, it became considerably lighter with Xena taking the darker approach.
Then you have something really cool between both series which are the crossovers and even though Xena did become the more popular out of the two, both the leads and their supporting cast like Callisto (the awesomely beautiful and talented Hudson Leick) and Ted Rami (Joxer), including cast members from Hercules crossed over quite frequently. This was always a special moment when this happened and reminded me of comicbook crossovers.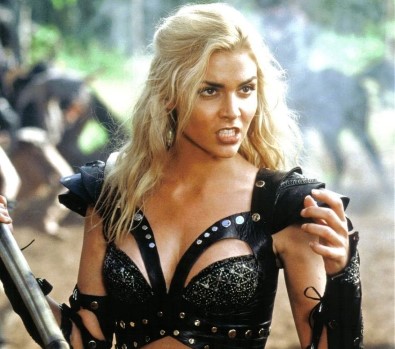 Let's talk about the episodes. With so many episodes, there's a mixture of hits and misses but overall, even in the bad episodes (for me anyway) were still entertaining because the dialogue was so cheesy and amusing. Sure there were serious moments in the series like the 'death' of Iolaus but its campiness is what made Hercules such an additive watch and even 21 years later, it still is. In relation to highlights, there's lots and here are a few of my favourites and some other episodes in order to help you get the general gist;
Warrior Princess
First appearance of Xena who is actually a villain and attempts to seduce Iolaus in order to destroy Hercules
The Gauntlet
When Xena is betrayed, she forms an uneasy alliance with Hercules who teaches her there is more power in doing good then evil
Unchained Heart
Hercules and Iolaus free Xena from being a pawn from the God of War Ares
Stranger in a Stranger world
Hercules ventures into a parallel world in order to free Iolaus from the Sovereign
Porkules
Hercules is turned into a pig by Discord as Iolaus tries to save him from a butcher and find a way to turn back into a human
Norse by Norsevest
Hercules heads to the Scandinavia in order to help one of the Norse Gods
City of the Dead
Hercules and Iolaus save Nefertiti from a diabolical plot
Love, Amazon Style
When a depressed Aphrodite casts a spell of love against the Amazons, it is up to Hercules to help break their spell
The Wrong Path
Episode 1 of Hercules which sets the scene of the series in this great origin story as his vengeance turns to courage
Season four of Hercules had a hiccup because Kevin Sorbo was diagnosed with a dangerous blood clot and as a result was unable to be part of the show but those clever producers managed to keep the show going such as The Adventures of Young Hercules <even starring Ryan Gosling as the son of Zeus to a very surreal episode called Yes Virginia that focused on the real actors of the show wondering where the missing Kevin Sorbo was.
As you can see, sometimes the the series didn't take itself too seriously but that's also how they managed to get away with such an outrageous episode. However when Sorbo returned for season five, things did get back on track again and gave us the good old Hercules that we all came to know and love and without spoiling this season, things become a little grim for our heroes. So as the popularity of Hercules dwindled, season six seemed to be going through the paces but it still managed to entertain, even though it was a short season. Add in commentary, behind the scenes footage plus interviews and you have everything you need to get your Hercules fix in a big way!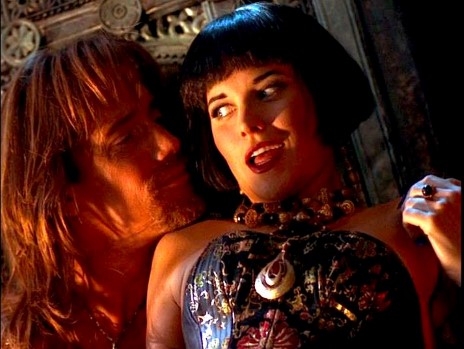 Final Thoughts?
If Ray Harryhausen was still alive today, I'm sure he would give Hercules his blessing because it's easy to see where some of the inspiration of this TV series came from. It's campy, cheesy, enjoyable and filled with excitement plus some great world building and character development (yes you heard correctly) that makes this collection a must have for any fan or those who love classic TV.
The only drawback to the series is that kind of ends on a flutter with no real resolution for the characters and like most series, things became a little ho-hum in the final season. Nonetheless, Hercules: The Legendary Journeys The Anthology Collection is an amazing release from Via Vision which will keep you busy for a very long time and will become your pride and joy!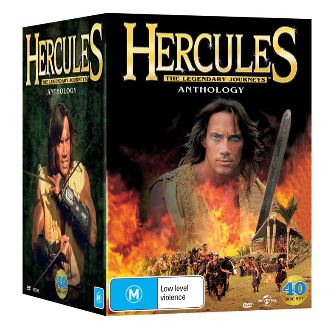 DVD Details
Actors – Kevin Sorbo, Michael Hurst
Film Genre – TV Action
Label – Via Vision Entertainment
Audio – English (Dolby Digital 5.1)
Running Time – 5705
Aspect Ratio – 1.33:1
Region Coding – 4
TV Standard – PAL
Rating – M
Year of Release – 1995
Primary Format – Movies/TV – DVD