TV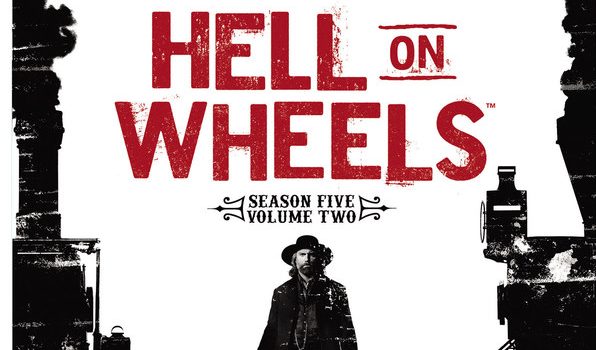 Published on March 22nd, 2017 | by Chris O'Connor
Hell On Wheels Season 5 Volume 2 End Of The Line DVD Review
Summary: How the West was won, or at least connected to the East.
I've been curious about this series since hearing about it but haven't seen any of it up until now. Fortunately it doesn't take long to sink into the story and get taken along on the pioneering spirit of the Railway Men (and women) trying to connect the East and West coasts of America. The most obvious comparison I can make for Hell on Wheels is with Deadwood… both have a distinct Western genre feel to them and both revolve around a main character with a strong (albeit sometimes lethal) sense of justice. Supporting characters provide a variety of personalities and motivations to scatter colour throughout the stories.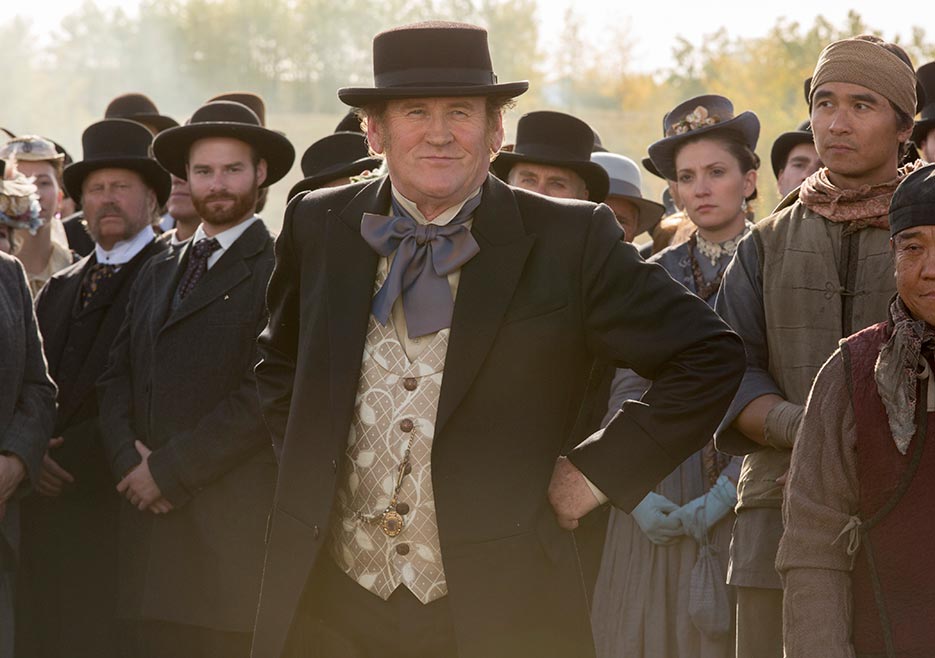 A brief introduction to the story is that it is loosely based on actual people and events… with a lot of artistic license (though the character Durant is, it turns out, more true than fictional). The basic premise is that America was keen to connect it's coasts and the best, new way to do that was with trains… this opportunity came with many prospects. A company that could connect the coasts could control a lot of the commerce taking place on those tracks and potentially start new businesses and new townships… a notion that made a very appealing lure to some.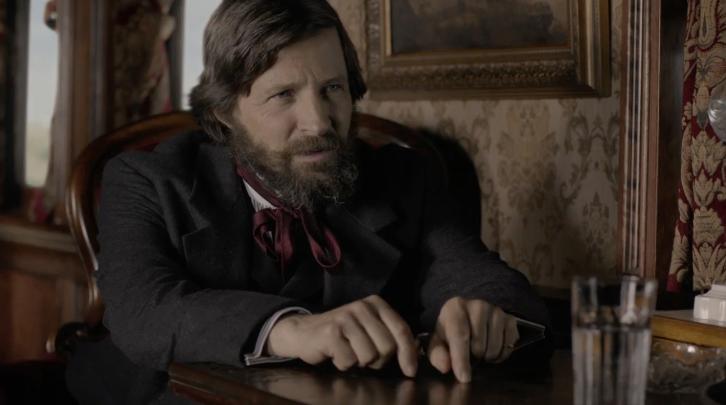 The first episode of this final collection sees a confrontation between Cullen Bohannon and The Swede that pushes both characters to their limits and leaves Cullen with a permanent reminder of the altercation. From this point on you could say Cullen puts his past behind him and tries to deal with both the present and eventually the future. As the train tracks get closer to being joined there is a desperate rush to be the company that makes that final connection, to take the glory of having linked the two coasts. But to achieve that lofty goal, people will be used and abused and more blood will be shed.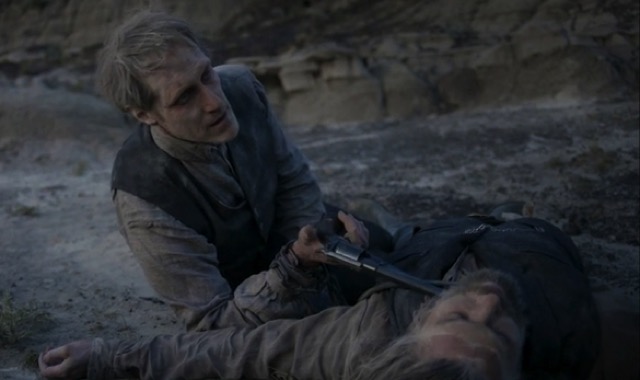 As mentioned earlier, the story is based, at least loosely, on the real events that occurred that joined the two coasts of America. Hell on Wheels explores the men who were instrumental in the deployment of the railroad… Bohannon as foreman and chief engineer for the Central Pacific Railroad, Thomas "Doc" Durant the ruthless head of the opposing Union Pacific Railroad are arguably the two main driving forces for the story and approach their roles in very different but often just as bloody ways. Durant is determined to stop at nothing to be the first to lay the last piece of track and will not hesitate to step on anyone who would stand in his way. Bohannon has as a strong sense of justice and a morality (if somewhat fuzzy at times) and tries to do what he feels is just.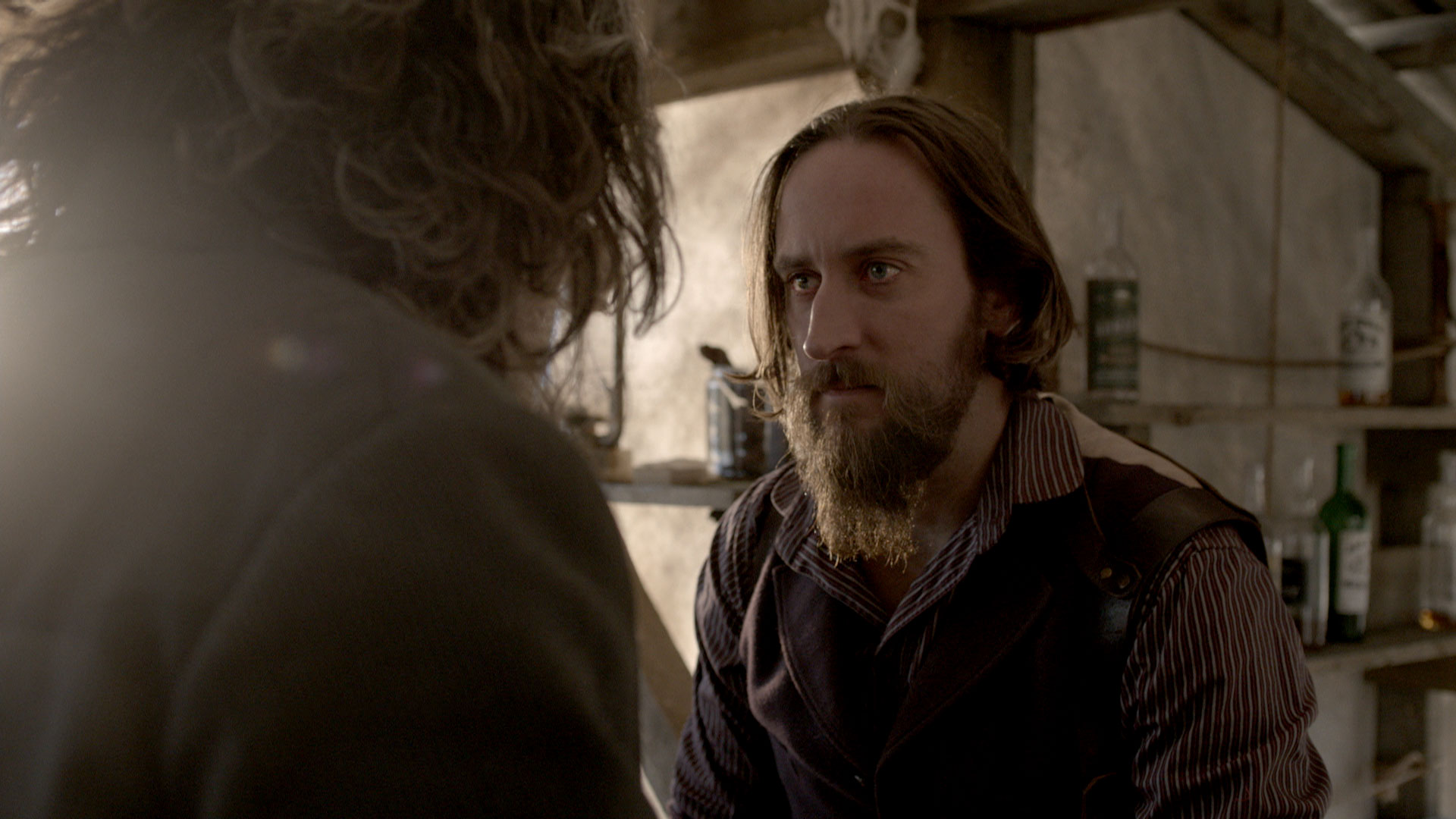 As was inevitable the lines finally meet and everyone who has been working on the rail for such a long time has to stop and take stock of where they go from here, for some it's a chance at a new beginning, for others it's the end of everything they have known for sometime and it is hard to see what could possibly lie ahead.
There are many people who love the Western genre and I would say I am one of them… there is a certain charm to the sort of self governing, "frontier justice" that plays out in many of these stories. The notion of people who will make sure justice is served no matter what… the concept of honour and bravery. Hell on Wheels certainly dips into those themes and throws in some fairly deep psychological notions to boot. There's a lot to like here and even if you haven't watched any of the series up to this point, it really won't take long to get your wheel's turning and shunt through these final episodes.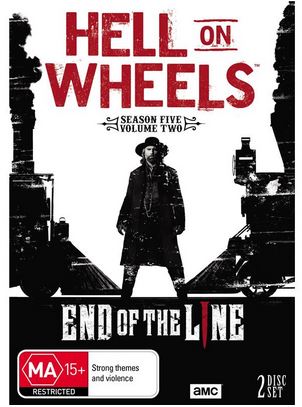 DVD Details
Actors – Anson Mount, Colm Meaney, Christopher Heyerdahl, Phil Burke, Robin Mcleavy, Jennifer Ferrin
Film Genre – TV Action
Label – 20th Century Fox
Audio – English (Dolby Digital 5.1)
Running Time – 336
Aspect Ratio – 1.78:1
Region Coding – 4
TV Standard – PAL
Rating – MA15+
Consumer Advice – Strong themes and violence
Year of Release – 2016
Primary Format – Movies/TV – DVD