Comedy
Published on February 7th, 2016 | by Natalie Salvo
The Heckler DVD Review
Summary: "The Heckler" is a unique, adventure-driven comedy film that is also a promising debut feature from the Comedy Cartel.
"The Heckler" is an Australian film that is not just a comedy but one that's also about the genre, or stand-up in particular. It's a body swap film that is a bit like "Freaky Friday" meets "Ghost". It's a low-budget satire that fills some rather large shoes by managing to stand-out from most other comedy films produced in our fair land.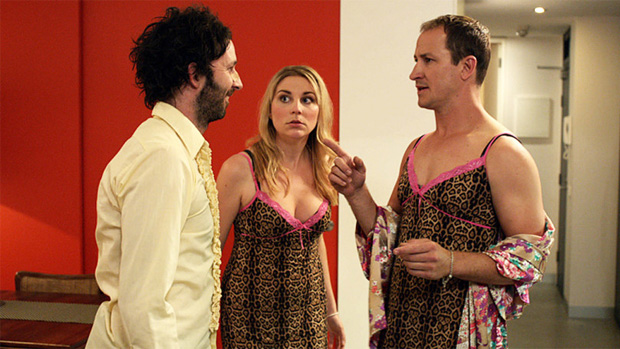 The film marks the debut feature from The Comedy Cartel, or the same team that produced the Tropfest entry, "The Unusual Suspects". It stars Simon Mallory as Steve Austin, the six million dollar man or one narcissistic, fame-hungry comedian. One day Austin is asked by an audience member named Mike (a fabulous, C.J. Fortuna) for some advice about how to break into the business. But Steve is too self-absorbed and proves really unhelpful.
An unfortunate incident occurs whereby Mike (who had turned into a heckler of Austin's) dies and winds up in Austin's body. Mike then sets about destroying Steve's life by giving terrible performances as Steve as well as spending all of the comedian's money and ruining his relationship with his ex-wife (Emily Taheny) and new girlfriend Bree (Kate Jenkinson ("Offspring")). Unfortunately, all Steve can do is sit back and watch and hope that the damage isn't irreparable.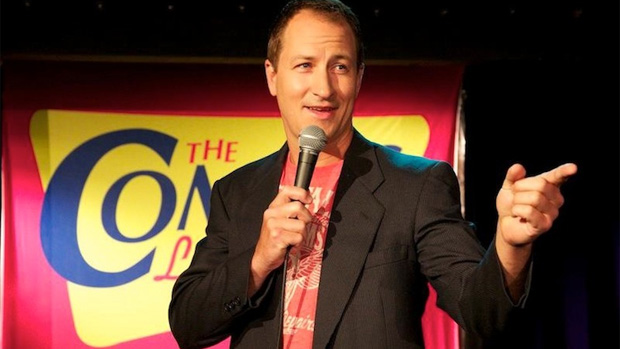 The film features cameos by Tony Martin and Jeff Green. It's also shot around Melbourne ad includes a scene filmed at the Palais Theatre. It's not a bad little movie film full of madcap adventures and it's quite pleasant to watch. The two main criticisms are that the jokes do get rather repetitive after a while and sometimes it is hard to imagine Mallory as a comedian (especially as Fortuna is the better comedic actor of the two).
The special features are good and include an audio commentary and the short film, "Fists of Fury". The latter was made by the same group as they came together for pre-production. It's fun, if a little raw. But the biggest highlight of the features is the C.J. Fortuna series, "Comedians in Bars Drinking Beer", which is modelled on Jerry Seinfeld's "Comedians in Cars Drinking Coffee". There are just two episodes offered on this DVD release with Dave Hughes and Hung Le being the two subjects. But from the rushes we can see that Fortuna has interviewed other comedians so let's hope these eventually see the light of day.
"The Heckler" is an adventure-driven film that is rather unique. This comedy about funny men is a pretty clever offering that manages to be both warm and bizarre. In short, this is one promising feature debut from the Comedy Cartel.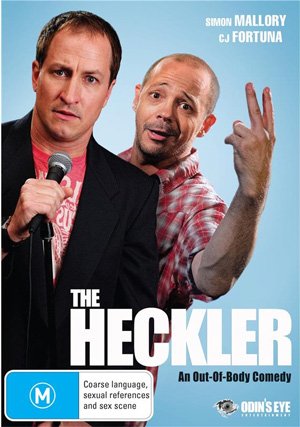 DVD Details
Director – Ben Plazzer
Actors – Simon Mallory, Chris Fortuna
Film Genre – Comedy
Label – Pinnacle Films
Audio – English (Dolby Digital 5.1)
Running Time – 91
Aspect Ratio – 1.85:1
Region Coding – 4
TV Standard – PAL
Rating – M
Year of Release – 2014
Primary Format – Movies/TV – DVD