TV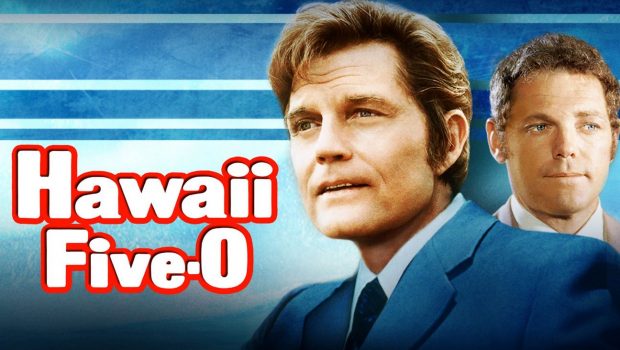 Published on October 24th, 2019 | by Rob Mammone
Hawaii 5-0 DVD Review
Summary: The tv series that set the template for US crime drama has it all - exotic locales, exciting adventure, and criminal action every which way!
The key question when reviewing something like Hawaii 5-0 is why should a potential viewer want to? After all, this show first screened 51 years ago. What does a half-century old television programme have to offer the discerning, sophisticated modern viewer steeped in shows like Game of Thrones?
One reason to watch it is the feeling of authenticity and grit. It's the 60s (and then the 70s) man! Television drama was moving out of the saccharine notes of shows like Leave it To Beaver or I Dream of Jeannie, to something more hard edged as the 60s ended and the 70s beckoned. Cynicism at home led to shows that portrayed the seamier side of American life. You see it with movies like Dirty Harry, which positively revels in the white hat stolidness of American policing turning to something darker and more brutal. While Hawaii 5-0 doesn't have serial killers taking pot shots at Clint Eastwood, it does provide a more mature look, if in a pulpier vein, to (then) modern policing. And it is as far from the white-bread dramas of that populated the screen as could be, filling the screen Japanese descended actors as well as native Hawaiian actors.
Set on location in Hawaii, the series depicted a fictional police forced headed by Steve McGarratt, a no-nonsense detective captain played by Jack Lord. Aside from dealing with mundane crimes, the team became involved in fighting against international spies (the Cold War is of course at its height during the 70s) and organised crime which had penetrated the islands. This made for an exciting blend of action and adventure, as murderers, spies, smugglers and criminal masterminds were encountered and dispatched, watched by a loyal and appreciate audience.
In later years, Lord would take charge of production, and worked the production team tirelessly to improve the programme and get the most out of the burgeoning Hawaiian television industry. His squad was made of main landers, particularly James MacArthur as Danny Williams (book him, Dano!), but also a multicultural cast including Kam Fon, Danny Kamekona and a fellow named Zulu. This diverse cast was something of a rarity in American television at the time, and provided a welcome boost to the local television industry at the time. This would hold it in good stead for Magnum, when Hawaii 5-0 finished in mid-1980.
Now, whole Hawaii 5-0 doesn't have the depth of characterisation that more modern television lumps the viewer with, it does have solid character actors performing in iconic roles that are memorable even today. For the most part, Steve McGarratt would be the star character of the show, in line with Jack Lord's popularity and position at the centre of the production. There would be opportunities for other members of the cast to move to centre stage, which provided some variety. Coupled with some great character actors of the day – Ricardo Montalban (Fantasy Island), Gavin McLeod (The Love Boat) – an each episode of the series would have someone of interest to follow.
Viewers should take into account that the stories are much slower paced than what we are used to today – for instance, the iconic opening credits run for close to a minute, unlike most shows these days which dispense with them entirely. That said, this slower pace allows the audience a chance to luxuriate in the atmosphere of the islands, enjoy the thrill of location shooting, and admire the fact the series was forward thinking enough to stuff it with a diverse cast of really good character actors. The stories themselves are pretty decent as well – the opening episode has a couple operating a 'court a lonely woman then murder her for her money' scam that allows McGarratt and his team to venture all over the island, with some wonderful location shooting in the background as eye candy. Other stories focussed on Asian crime gangs and syndicates on the islands, and even allowed some foreign shooting, in Singapore and Hong Kong.
You cannot go better than this boxset, which contains the 279 episodes of the full series, shot on film, reasonably cleaned up, for a very competitive price and with a retrospective programme from 1996 featuring interviews with surviving cast members. Indeed, you're going one better than that – you're getting an exciting cop drama series filled with engaging characters from a fascinating period in American history and shot in a location that isn't New York or Los Angeles. For that, and for any serious viewer interested in archival television, this box set is a must buy.
Film Genre TV Drama
Label Madman Entertainment
Audio English (Dolby Digital 5.1)
Running Time 8525
Aspect ratio 1.66:1
Region Coding 4
TV Standard PAL
Rating M
Year of Release 1968
Primary Format – Movies/TV DVD